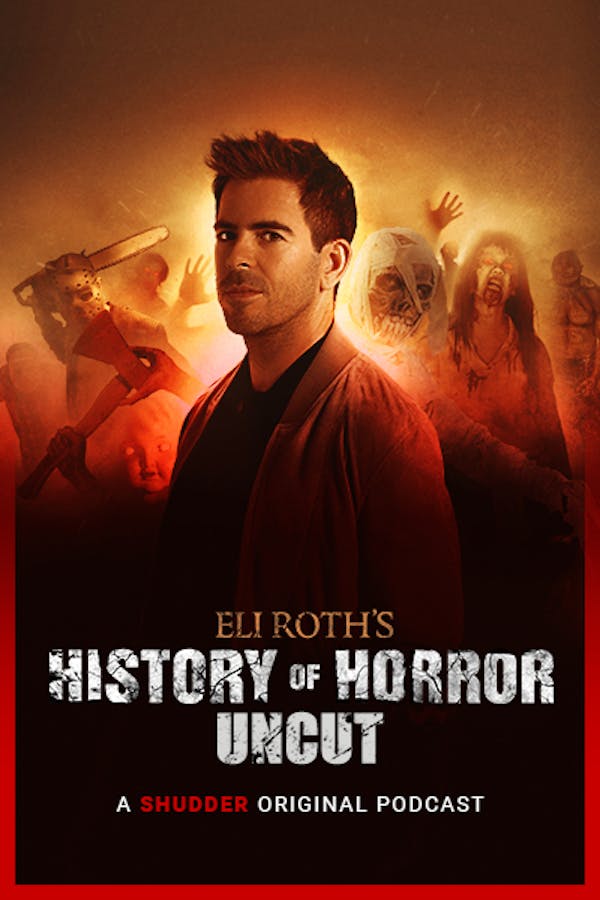 Eli Roth's History of Horror: Uncut (Podcast)
ELI ROTH'S HISTORY OF HORROR: UNCUT brings together the masters of horror - icons and stars who define the genre - to explore its biggest themes and reveal the inspirations and struggles behind its past and present. Each episode will take viewers on a chilling exploration of how horror has evolved through the eras and impacted society, as well as why loyal fans remain addicted to fear.
Member Reviews
Love hearing these pros talk about horror. It's great that Eli Roth is so enthusiastic, but it would be nice if he could taper that excitement a little bit, so he wouldn't talk over the guests or change topics as much. Still glad to hear these convos and would love to hear more.
tried writing review: disappeared. WHY weren't The Hunger and Frank Langella's Dracula in ep 6?! Both GREAT movies! WHY wasn't Return of the Living Dead in ep 1? or the New Zealand movie, Black Sheep?! two TOP notch zombie flicks. also: quentin tarantino needs to be ignored. I DO appreciate the conversations re politics and social issues as metaphors.
Was Film Theory your favorite class? Listen! Especially Edgar Wright and Quentin Tarantino!
Eli Roth, Jordan Peele, Stephen King? Yes Please! I cannot get enough of this series.
great series! wish there was more!