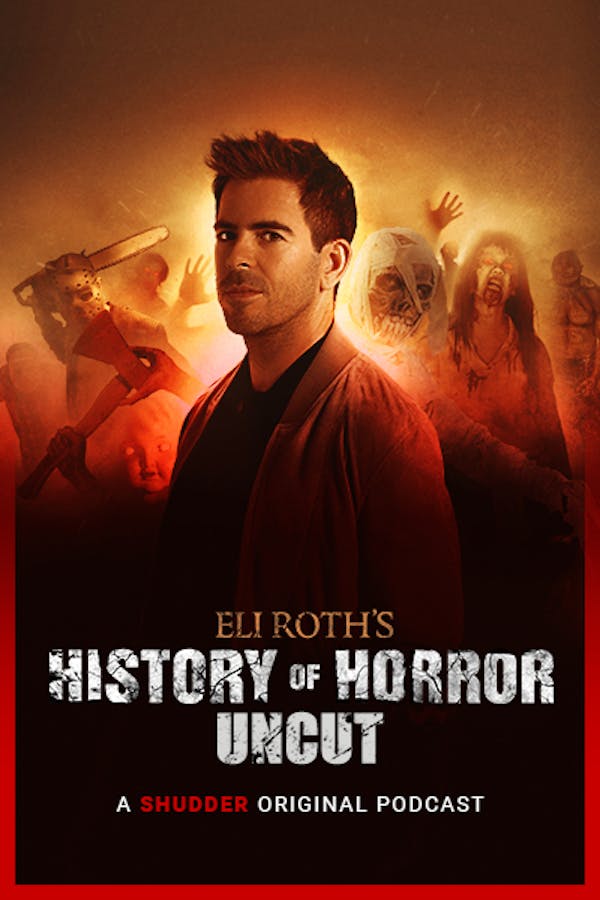 Eli Roth's History of Horror: Uncut (Podcast)
ELI ROTH'S HISTORY OF HORROR: UNCUT brings together the masters of horror - icons and stars who define the genre - to explore its biggest themes and reveal the inspirations and struggles behind its past and present. Each episode will take viewers on a chilling exploration of how horror has evolved through the eras and impacted society, as well as why loyal fans remain addicted to fear.
Member Reviews
the nardwuar energy in that sk interview tho...
Jamie Lee Curtis and Sigourney Weaver!!! Let's hear from them, Eli.
Wow! Learn something new in every interview. Strongly reccomend Bruce Cambell and Stephen King . Cant believe if it wasnt for Stephen King Evil Dead would not exist today, especially the second one . Awesome!
I really enjoy this kind stuff. I always watch the special features on the discs I buy (from Scream Factory, Arrow, etc.) so these interviews are great. Still, it would be better if they had the video as well. Sure, we'd just be watching an interview, talking heads, but at least there would be some kind of visual element.
I really enjoyed this show! Growing up, I was never allowed to watch any scary movies, and when I was old enough to watch them, my friends were too scared to watch them with me. I was left on my own to discover the world of horror movies and this series gave me some good recommendations of films I either never gave a second thought to (thinking they were too cheesy), or ones I've never even heard of. I would recommend this to anyone that wants a good introduction to the horror genre.