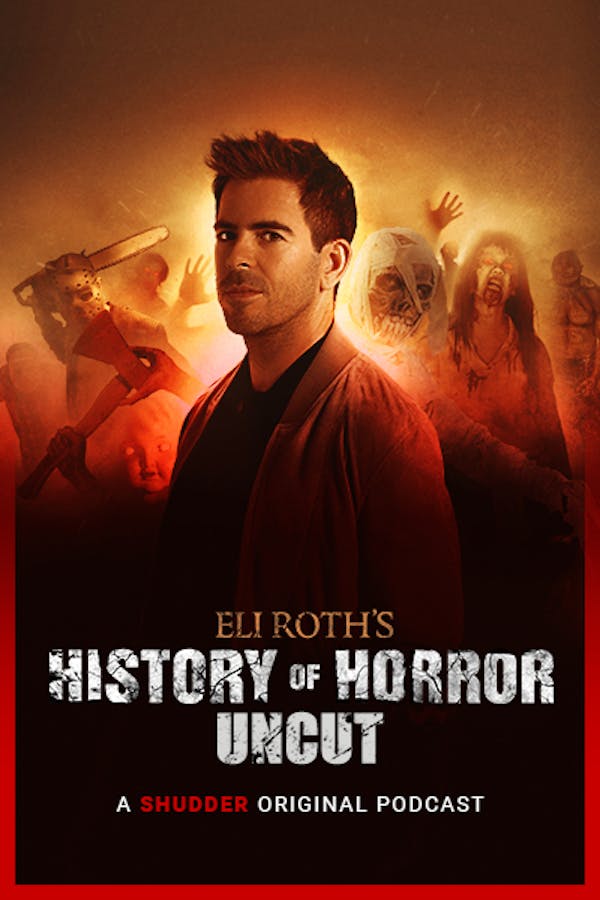 Eli Roth's History of Horror: Uncut (Podcast)
ELI ROTH'S HISTORY OF HORROR: UNCUT brings together the masters of horror - icons and stars who define the genre - to explore its biggest themes and reveal the inspirations and struggles behind its past and present. Each episode will take viewers on a chilling exploration of how horror has evolved through the eras and impacted society, as well as why loyal fans remain addicted to fear.
Member Reviews
Eli please let them finish the story, Stephen King was about to drop background info on Tobey and you interrupted him and we lost the story. Loved the interview with Tony Todd! I also love the fact that parts of these interviews are on the docu-series on horror. We can visually piece some of these interviews.
A FUCKING MAZING !!!! I ABSOLUTELY LOVE THIS SHOW !!! HOPE IT GOES ON FOR MANY SEASONS!!! LONG LIVE ROTH
im so upset i couldnt be able to hear it
awesome interviews, love hearing all their views and thoughts on horror. only downside is eli roth at times but that's just because he talks over the people he's interviewing and interrupts them constantly and that drives me nuts.