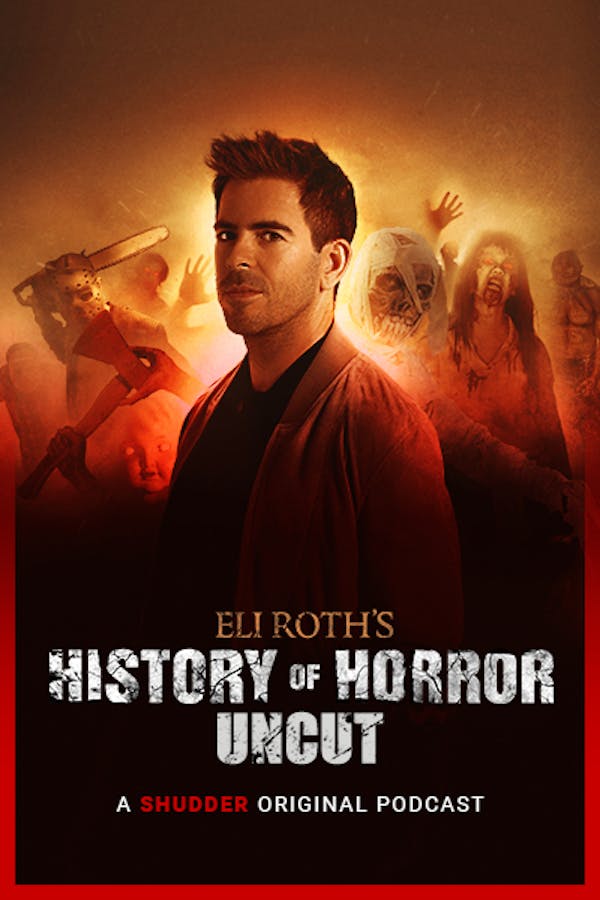 Eli Roth's History of Horror: Uncut (Podcast)
ELI ROTH'S HISTORY OF HORROR: UNCUT brings together the masters of horror - icons and stars who define the genre - to explore its biggest themes and reveal the inspirations and struggles behind its past and present. Each episode will take viewers on a chilling exploration of how horror has evolved through the eras and impacted society, as well as why loyal fans remain addicted to fear.
Member Reviews
awesome interviews, love hearing all their views and thoughts on horror. only downside is eli roth at times but that's just because he talks over the people he's interviewing and interrupts them constantly and that drives me nuts.
Eli Eli Eli! I've been sticking up for you for years, I love your style & gumption but why are your insanely good movies not on Shudder!? The Green Inferno makes Cannibal Holocaust look like caca(yes i know you loooove CH) The Green Inferno is one of the best horror movies ever, its terrifying on so many levels. Lorenza is forever a Scream Queen in my eyes, her terror is so realistic.. Did you pull a Kubrick on her like he did to Shelley when filming the Shining. PS All Stephen King movies should he on here as well.
Really enjoyed this series and was nice to hear some of the stories from the guys and gals being interviewed. Some of ya'll need to pull your heads out your a** and quit the b******g about 'SJW' this or leftist that. Ya sound like little p***** who can't take other people's views. 4 Stars, check it out!