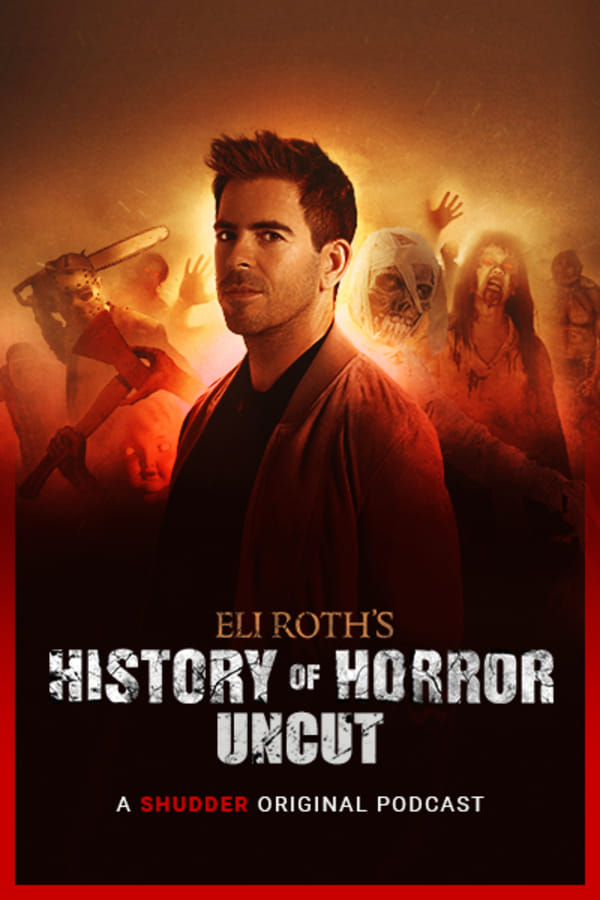 Eli Roth's History of Horror: Uncut
ELI ROTH'S HISTORY OF HORROR: UNCUT brings together the masters of horror - icons and stars who define the genre - to explore its biggest themes and reveal the inspirations and struggles behind its past and present. Each episode will take viewers on a chilling exploration of how horror has evolved through the eras and impacted society, as well as why loyal fans remain addicted to fear.
Member Reviews
I am only through 2 episods so far but I am loving this podcast. The Edgar Wright interview is so interesting, engaging and insightful. You can just feel his passion for the genre while also learning a lot. Very much looking forward to the rest!
Xsmileage- it's in the title on your screen right in front of you- never mind the audio introduction telling you ITS A PODCAST. So this PODCAST was very entertaining and i love that it's almost horror philosophy- regarding symbols, psyche, cliches, archetypes et. al. Fantastic PODCAST. I thoroughly enjoyed it
About half way through and I'm loving it!
This is great! Love that Shudder added this. To prior reviewer, it says right at the bottom of the title it is a podcast, and as soon as the episode starts it identifies the program as audio/podcast.
Was excited to sit and watch all of these....you can only listen?...I guess I'll turn on the radio instead of watching tv. Should clearly be marked that this isnt a video, no where does it say podcast until you press play...super disappointing.