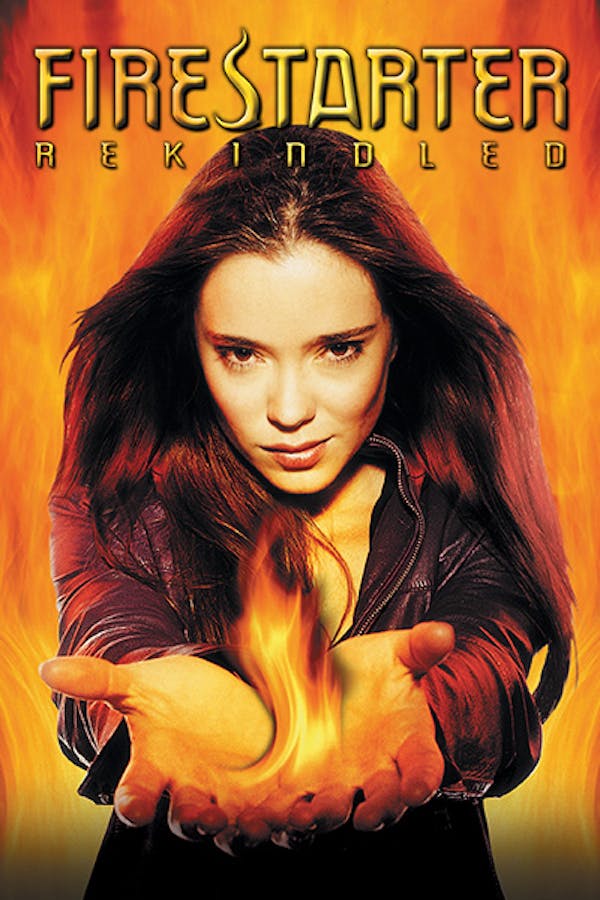 Firestarter: Rekindled
In Firestarter: Rekindled, it's ten years later. The child is now a young woman living her life on the run. Both cursed and blessed with pyrokinetic ability, Charlene "Charlie" McGee, is known as "the firestarter" to the government agency that will do anything to get her back.
Member Reviews
Terrible acting does not diminish the fun to be had in this mini series as a sequel to Kings Firestarter. Malcolm McDowell as Rainbird is an interesting choice. I remember when this premierd on the SyFy Network. I liked it then & still like it now.
Nope, didn't enjoy this one at all. Bringing back Rainbird was just plain silly to an otherwise dull story.
I remember seeing this when it first debuted as a two-night special on the Sci-Fi Channel. It's essentially an overlong pilot for a TV Show that never happened but I enjoyed it. Malcolm McDowell is a beyond weird choice to be playing the Native American character Rainbird but doesn't mail his performance in. Dennis Hopper is really subdued in a role that calls for it and Marguerite Moreau is perfectly fine as adult Charlie. Shame she didn't get one season of episodes out of it.