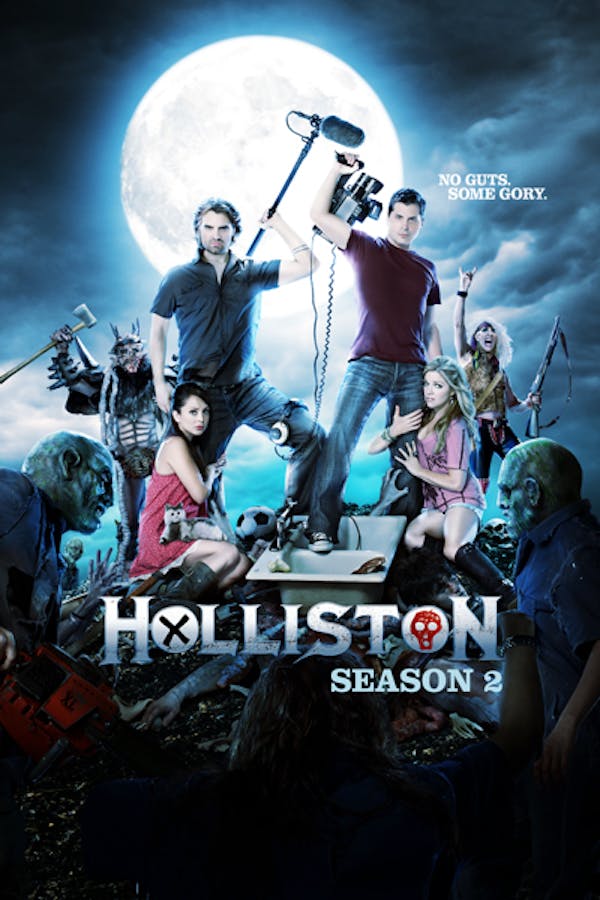 Holliston
The show, based on creator Adam Green's real life and set in his small hometown of Holliston, MA, follows the lives of Adam and Joe, two friends chasing the dream of becoming successful horror movie filmmakers while struggling to make ends meet and dealing with life and the opposite sex in their post-college jobs at a Boston area cable access station where they also host a late night movie program called "The Movie Crypt."
Member Reviews
Is this not available anymore. UK user here.
All these reviews "I can't get past the fake laugh track. It's like a crappy sitcom." Uh DUH. That's literally the point in the show. It's a sitcom about horror fans for horror fans.
I really enjoyed this show. The humor was great! the little story lines were clever, sometimes a bit off, but mostly a great show. I often pop into shudder thinking "I'll go watch an episode of Holliston!" only to be sad there isn't any more. I hope it comes back someday.
RiP dear master Oderus!!! May you finally find the crack you deserve!!!
I was first introduced to Adam Greens' film work with his Hatchet Series. As ive had a life long crush on Danielle Harris having first seen her in Halloween 5 i think it was in the theatre when i was a young teen.