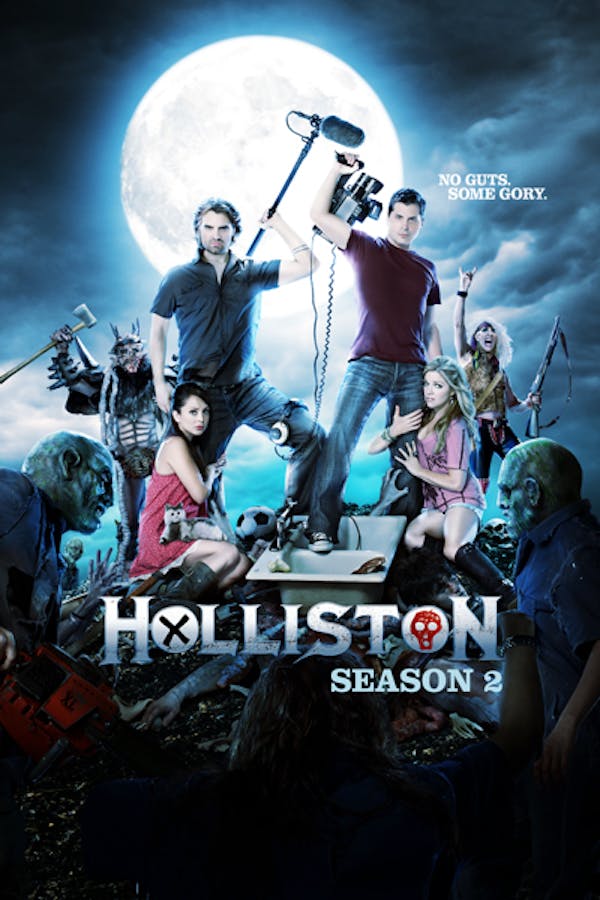 Holliston
The show, based on creator Adam Green's real life and set in his small hometown of Holliston, MA, follows the lives of Adam and Joe, two friends chasing the dream of becoming successful horror movie filmmakers while struggling to make ends meet and dealing with life and the opposite sex in their post-college jobs at a Boston area cable access station where they also host a late night movie program called "The Movie Crypt."
Member Reviews
Good show, wish there were more episodes.
GOOD EVENING HOLLISTON! It's so great that Holliston Nation finally has a place to call home and is ready to welcome new citizens discovering one of the best sitcoms in existance. We also deserve a new season. We miss the new adventures of Adam, Joe, Laura, and Cori! It's like Oderous Urungus always says: "GIVE US A NEW SEASON OR I WILL TEAR YOUR GUTS OUT THROUGH YOUR ASS!" FAHKIN'!
I'm so happy to be able to watch Holliston anywhere I go now and share (and DEFINITELY not force at knifepoint in a ballgag Michael Myers mask) this great show with my friends and family who so far have liked the episodes Ive shown them. Thank you Shudder! Please make a third season and I promise I'll drop Netflix and any hub site forever!!!
Yay! A sitcom for people like me who love horror and heavy metal! Laughed out loud many times each episode. Oderus Urungus and Dee Snider are perfect. Lots of great guest stars. Absolutely worth your time.