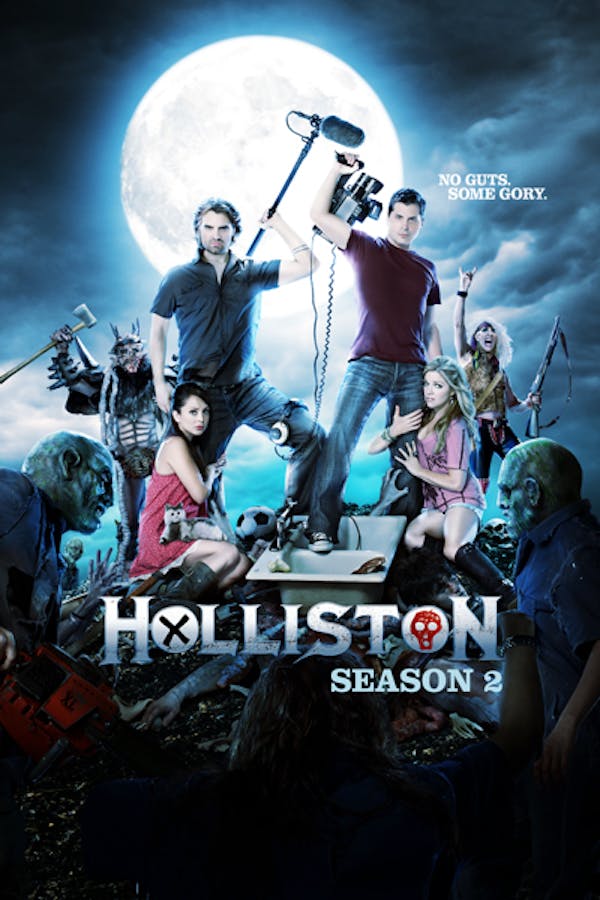 Holliston
The show, based on creator Adam Green's real life and set in his small hometown of Holliston, MA, follows the lives of Adam and Joe, two friends chasing the dream of becoming successful horror movie filmmakers while struggling to make ends meet and dealing with life and the opposite sex in their post-college jobs at a Boston area cable access station where they also host a late night movie program called "The Movie Crypt."
Member Reviews
I mean listen, the pilot is awful and it's a wonder how this ever got made with it, lol but having Dee Snyder randomly pop up on this and it's a semi-horror version of a bad 90s sitcom makes me super down to keep watching it.
Love this show...cant wait for season 3. as for the laugh track comlainers...i never really noticed it, probably because i have watched sitcoma before.
took me a couple of episodes to really get into it but the i wad hooked. Such a fin show created by true horror lovers. Please pick it up for more seasons Shudder.
I know the laugh track can be a bit annoying, but I love how the show never takes itself seriously. Some It's Always Sunny in Philadelphia vibes with the actors just going for it. Dee Snyder is a lot of fun and the fact the show breaks the Fourth Wall at times makes if even more fun. So glad I've discovered this gem.
I am insanely in love with this show!! I WANT MORE!!! Please bring a season 3! It's not too late!! PLEEEEEEEEEEZ!!!!!