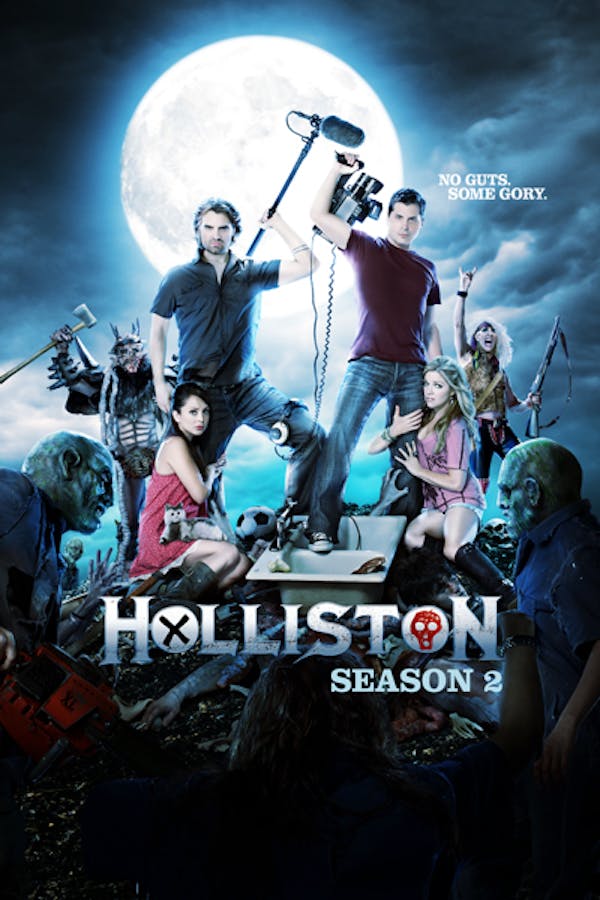 Holliston
The show, based on creator Adam Green's real life and set in his small hometown of Holliston, MA, follows the lives of Adam and Joe, two friends chasing the dream of becoming successful horror movie filmmakers while struggling to make ends meet and dealing with life and the opposite sex in their post-college jobs at a Boston area cable access station where they also host a late night movie program called "The Movie Crypt."
Member Reviews
This show makes me laugh so hard! One of my favorite shows on here! I wish there was more!
This show is amazing in every way! Shudder, can we please have a season 3 of it???
Holliston is much better than any other sitcom I've had to sit through. Okay, maybe I'm a biased horror fanatic, but this show brilliantly balances laughs with moments of Ross and Rachel style romance (gross - can't believe I just wrote that). The irreverent jokes take me back to a time before perpetual outrage ruled culture. We need season 3 now!
amazing show. i had to go out and buy it on bluray. i know itll disappear eventually. its how streaming works. huge negative to streaming for that. but the show is great. shudder! call green and say we aant season 3. bring the show back!!!!!