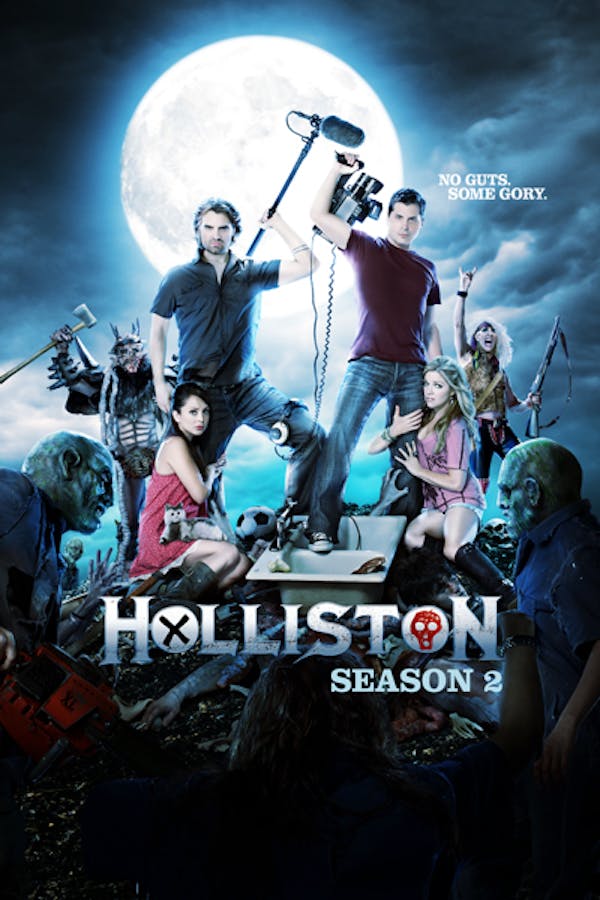 Holliston
The show, based on creator Adam Green's real life and set in his small hometown of Holliston, MA, follows the lives of Adam and Joe, two friends chasing the dream of becoming successful horror movie filmmakers while struggling to make ends meet and dealing with life and the opposite sex in their post-college jobs at a Boston area cable access station where they also host a late night movie program called "The Movie Crypt."
Member Reviews
Love this show! Need season 3!
Starts off a little chill but gets extremely genius with the dry humor omfg I LOVE THIS SHOW A MUST WATCH!!!!!! WISH I COULD MEET THESE GUYS!! BUY EM A BLUE RAY PLAYER!!! ALSO THE WOMEN IN THE SHOW ARE HOT!
One of my favorite shows of all time! Bring it back Shudder!
Yes, I am well aware this is satire, but even satire can be done in a cringeworthy manner. Extremely dull, yawn-inducing, time wasting, poorly executed excuse of a show.