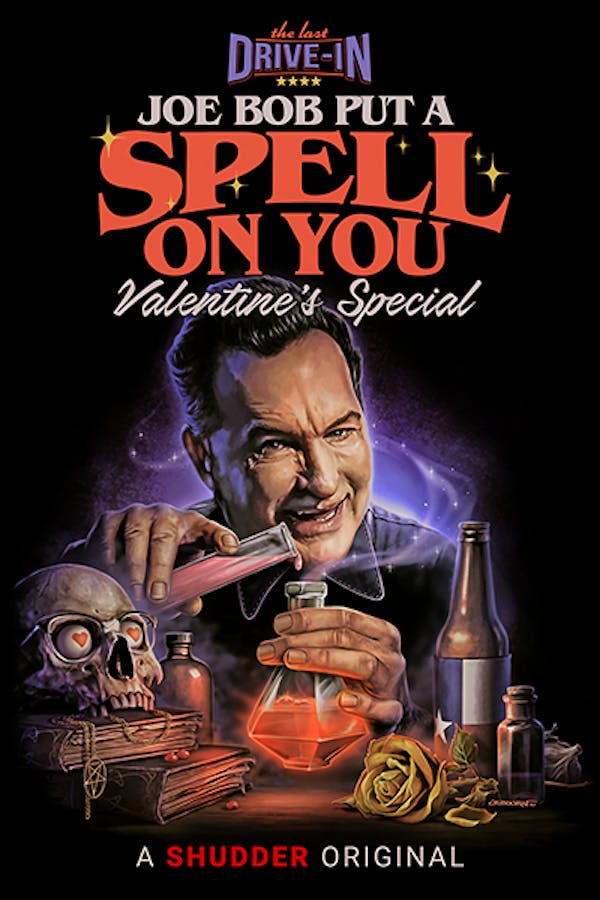 Joe Bob Put a Spell On You
Dodge the sting of cupid's arrow, put down your pity chocolate, and spend Valentine's Day with redneck love guru Joe Bob Briggs. He's studied up on the lost art of relationship necromancy (emphasis on the romance!) and presents two films about love, lust, and arterial spray guaranteed to bring your heart rate up.
Member Reviews
Loved both of these movies. Fun fact. Joe Bob and Darcy are National Treasures.
The Love Witch was absolutely outstanding. Coupled with Joe Bob and the director this was just a treat. Keep it up!
THE LOVE WITCH is the type of thing I'm on Shudder watching Joe Bob for. Just exquisite filmmaking. Joe's running conversation with the director (and producer, writer, composer, costumer, set decorator) added a lot of enjoyment and interest, as always.