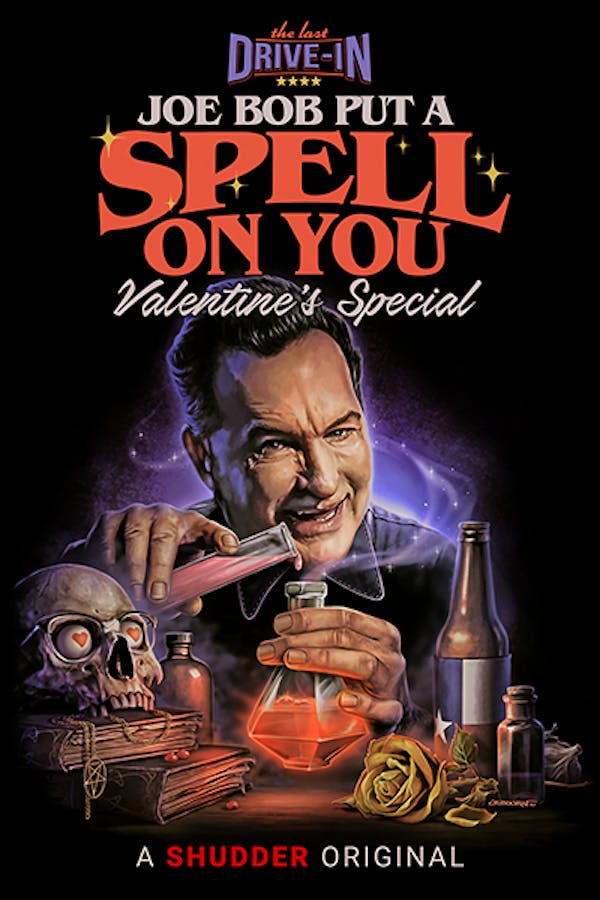 Joe Bob Put a Spell On You
Dodge the sting of cupid's arrow, put down your pity chocolate, and spend Valentine's Day with redneck love guru Joe Bob Briggs. He's studied up on the lost art of relationship necromancy (emphasis on the romance!) and presents two films about love, lust, and arterial spray guaranteed to bring your heart rate up.
Member Reviews
Another great time with Joe Bob!
Each new episode is better than the previous!!! Joe Bob defies the laws of momentum! Keep it up! Darcy...hi
If you know what I mean, and I think you do.
Maybe the best Joe Bob yet! I was initially skeptical of Tammy and the T-Rex but what a delight to watch it, along with Joe Bob's intermissions. Definitely one of the best episodes. Thank you Shudder and keep bringing more Last Drive In!