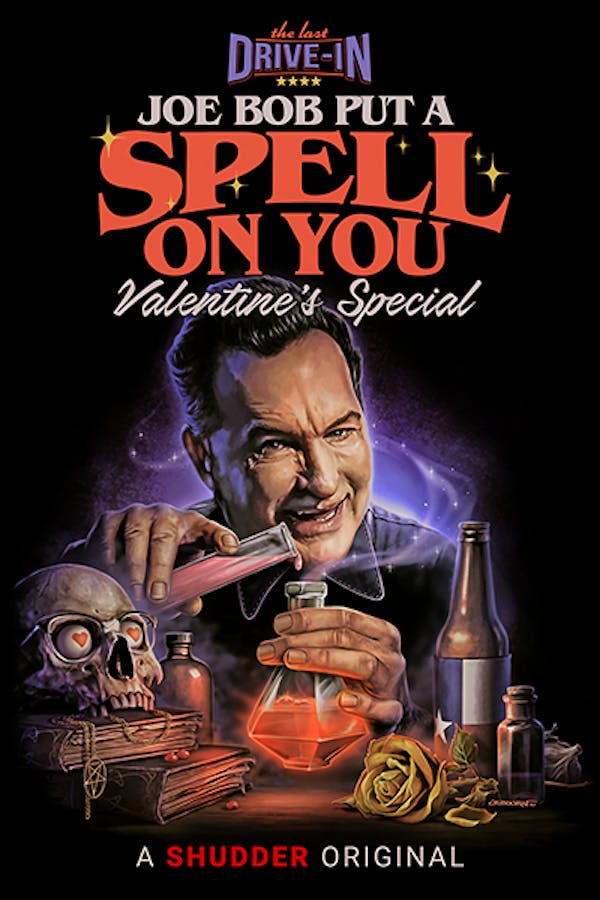 Joe Bob Put a Spell On You
Dodge the sting of cupid's arrow, put down your pity chocolate, and spend Valentine's Day with redneck love guru Joe Bob Briggs. He's studied up on the lost art of relationship necromancy (emphasis on the romance!) and presents two films about love, lust, and arterial spray guaranteed to bring your heart rate up.
Member Reviews
I really enjoyed both of these films for different reasons. Tammy was hilarious in how they created an entire movie out of a animatronic dinosaur and The Love Witch was a well made film.
We can never have too much Joe Bob and Darcy.
Fortunately, this is for me.
Both these films were really great watches