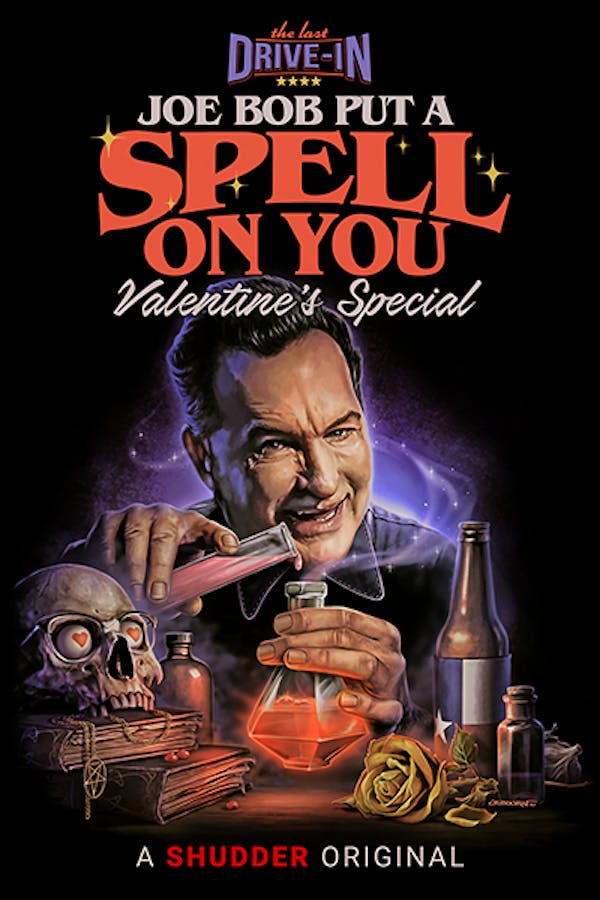 Joe Bob Put a Spell On You
Dodge the sting of cupid's arrow, put down your pity chocolate, and spend Valentine's Day with redneck love guru Joe Bob Briggs. He's studied up on the lost art of relationship necromancy (emphasis on the romance!) and presents two films about love, lust, and arterial spray guaranteed to bring your heart rate up.
Member Reviews
Again and again Ive been influenced by Joe Bob and the crew. Amazing film choices and an awesome interview.
Last Drive In gets 5 skulls but the off and on ability to cast to my TV is killing my Shudder experience. I finally have an all horror subscription but can only watch about half the time. Kinda sucks. 🤷‍♂️
We need Elvira and Joe Bob!
The movies vary in quality but Joe Bob Briggs is great.
Joe Bob is the best! I didn't like the 2nd movie, However, I would pass on the love witch