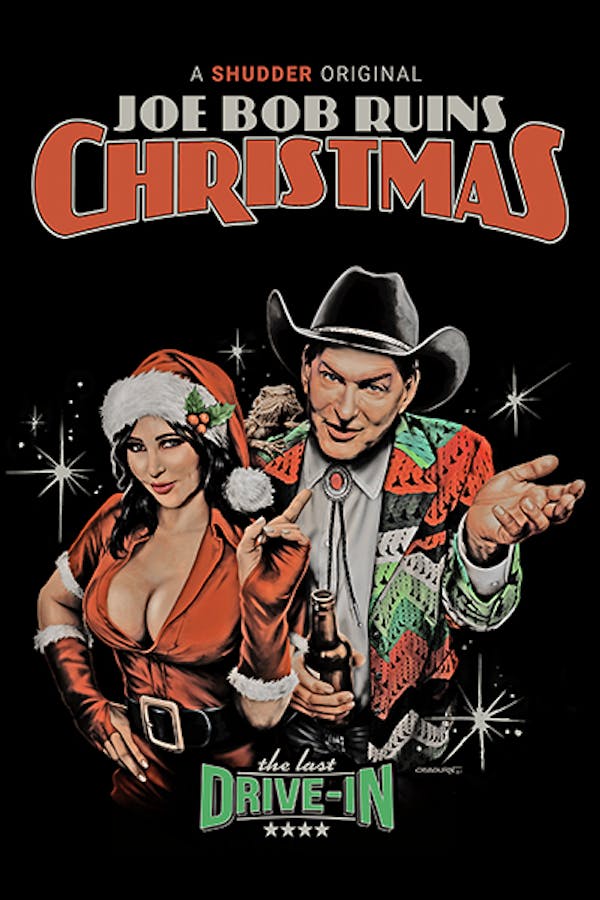 Joe Bob Ruins Christmas
Iconic horror host and foremost drive-in movie critic Joe Bob Briggs returns with a new double feature just in time for Christmas.
Member Reviews
Was planning on inviting folks over for a thing this year so I decided to rewatch last years Christmas show to brainstorm. Really glad we've got access to Joe Bob here on Shudder. Thanks Shudder.
I just love Joe Bob. Darcy brings little to nothing to the show. And what's worse, she often insults Joe Bob about many things - - including his rants. **HEY SHUDDER: JOE BOB'S RANT'S ARE WHY WE TUNE IN!!!! More Joe Bob, less Darcy: much less.
Ignore the review below, this person has gone through every joe Bob series to say it's awful. Here's an idea, don't watch them all if you don't like them. Otherwise, you're leaving reviews for shows you haven't watched which is helpful to nobody. Take your reviews to your "I hate joe Bob" forum that you clearly live in.
aww its already over more more more ☺️😉