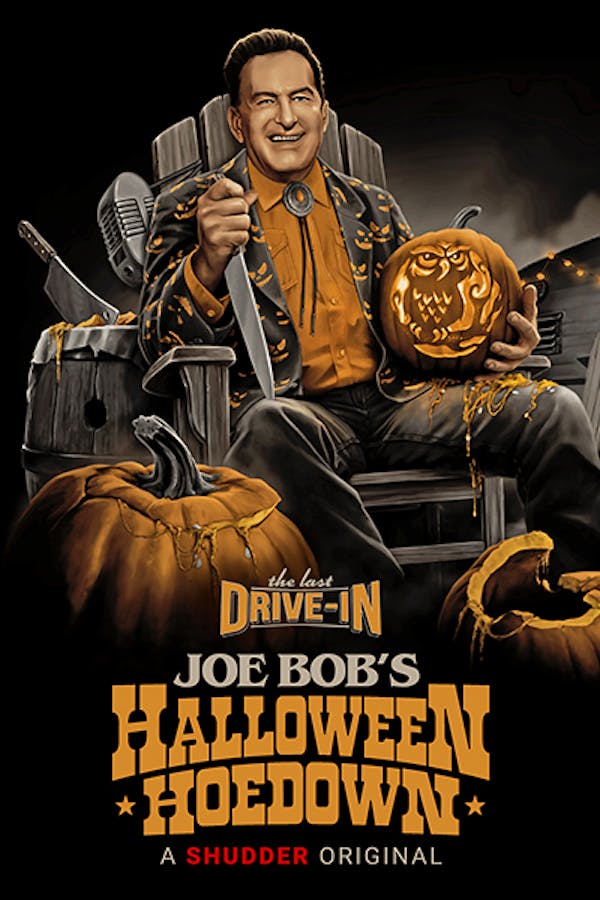 Joe Bob's Halloween Hoedown
In what has become an annual tradition, iconic horror host and foremost drive-in movie critic Joe Bob Briggs returns with a special The Last Drive-In double feature just in time for Halloween, this year joined by special guests Halloween Kills: director David Gordon Green and producer Jason Blum.
Member Reviews
Angel was a great movie. There is nothing better than vigilantesploitation. Reading some of the reviews makes me think there are too many self-righteous viewers out there. Bunch of armchair critics that can't be bothered to appreciate movies that were drive in releases. These people did not grow up in the heyday of the drive in so they cannot appreciate what was out there. Plus, they know nothing about Joe Bob's career. The whole thing started because no one reviewed the B movies that played at the drive in. Some of these reviews make me think people would rather see the newer ripped off movies than the originals. You are hard pressed to find original ideas for horror in mainstream movies.
It's nice sitting down with Joe Bob to watch some horror but these films were a chore to sit through. 4 skulls check it out.
Great movies great special
joe bob played a huge role in my childhood. being abused and being told that my love for horror would make me a psycho. was nice to have a buddy on tv making life tolerable. maybe even fun. awesome to see him back
Another fantastic special. The drive in will never die.