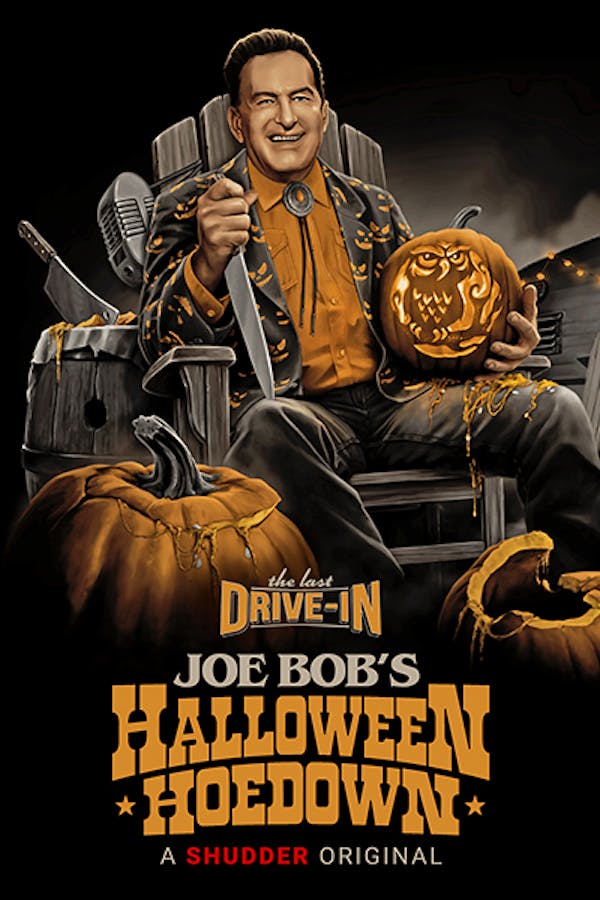 Joe Bob's Halloween Hoedown
In what has become an annual tradition, iconic horror host and foremost drive-in movie critic Joe Bob Briggs returns with a special The Last Drive-In double feature just in time for Halloween, this year joined by special guests Halloween Kills: director David Gordon Green and producer Jason Blum.
Member Reviews
This is my first time ever watching Joe Bob. And as much as I love the films he shows, I gotta say he's not for me.
Jason Blum was decent and Joe Bob was fine, but I think this was overtaken by Blumhouse. Neither of the movies were Halloween themed, but putting Angel first was a mistake. This is the weakest special.
Starting to become addicted to these JBB specials. Two really good movies here too. Mutant family fer life. Also agree with Schubeasty, JBB should do a creepshow episode
I remember watching Joe Bob on tv as a little kid with my parents AND now over a decade later I can still enjoy this mans seemingly boundless knowledge of the film industry. Darcy is a decent edition who imparts her own knowledge but mostly sass. The movies overall are ok but become so much better with the drive-in intermissions. Much love from San Antonio. Ps. Joe bob should direct an episode of creepshow and air the episode alongside the drive in ep
Certainly would not have enjoyed as much without Briggs and the interludes. Looked bad but ended up being a decent watch.