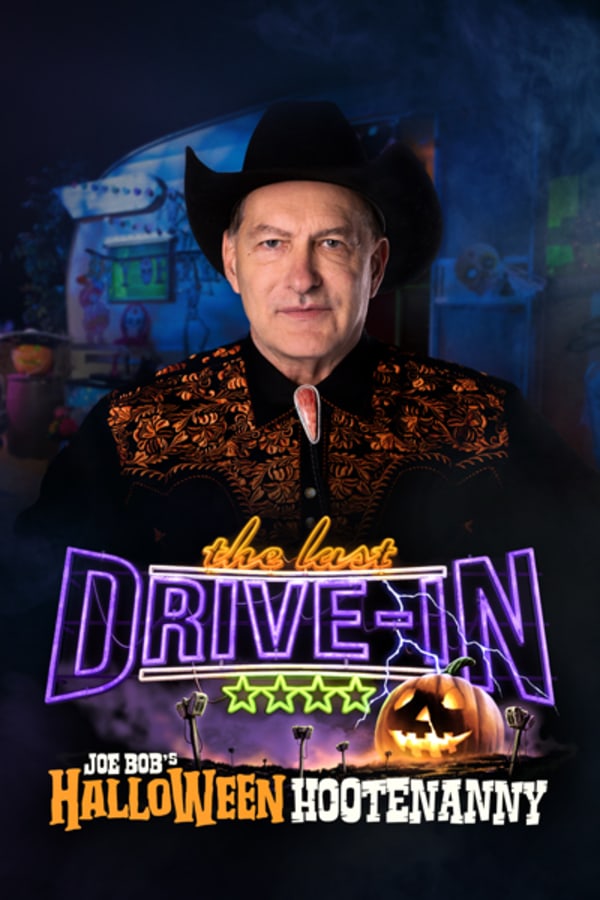 Joe Bob's Halloween Hootenanny
Joe Bob and Darcy return to THE LAST DRIVE-IN to celebrate the holy month of October in style: with a triple-feature so on-brand for the season that it'll turn your hair (and your Captain Kirk mask) white.
Member Reviews
Aside from the original Halloween film, the other two films were lacking especially #5. But JB and Darcy made it worth while. Darcy's cosplay was great and JB rocking A Jack O' Lantern coat while ranting about Day of the Dead holiday was epic. But one of the best parts was when Darcy gave JB her phone and Horror Legend Tom Adkins threatened the next time he saw JB to "kick his ass"! And can't leave out Ernie gettin in the Halloween and Day of the Dead spirit rockin A pumpkin costume and sambero. Just three movies left this fan wanting more. Maybe next Halloween season An all night marathon? How about inviting Tom Adkins and if Shudder can't show Halloween III show Creepshow movie instead and heal his angry/hurt feelings.
i joined for job bob. please give him a movie or comedy show horror themed. longer. we wants joe bob above ALL
Love Joe Bob, lots of fun, great commentary 😘
More of this please. Need one for every holiday
What more needs to be said about Joe-Bob Briggs besides "keep on going!"