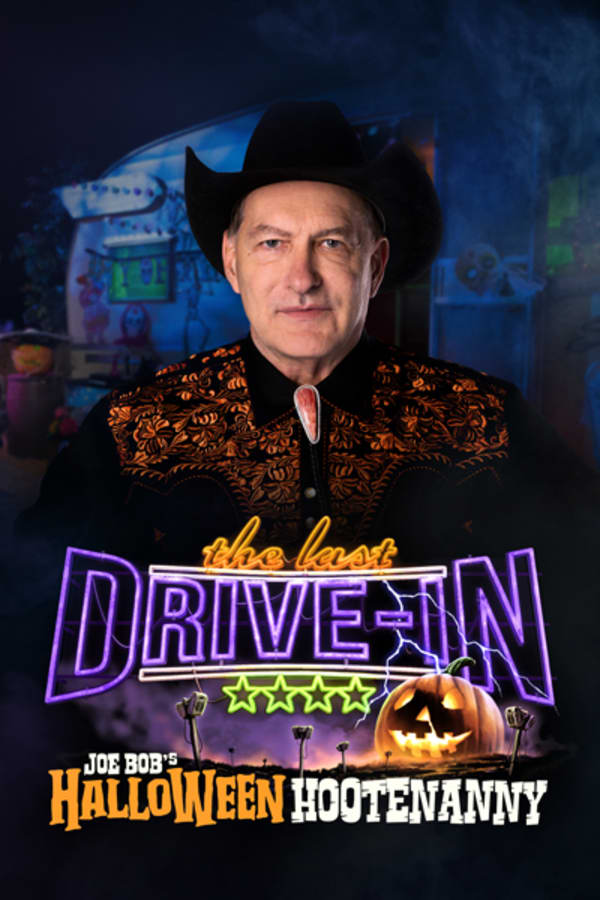 Joe Bob's Halloween Hootenanny
Joe Bob and Darcy return to THE LAST DRIVE-IN to celebrate the holy month of October in style: with a triple-feature so on-brand for the season that it'll turn your hair (and your Captain Kirk mask) white.
Member Reviews
Words can't describe how excited I was to find Joe Bob's Halloween Hootenany! I hadn't heard about it before and happened to stumble upon it because I decided to see what was on Shudder TV. The only thing that could possibly make "Halloween" any better is Joe Bob commentary. If Shudder could get "Halloween 3" back, it would be great to see Joe Bob host it-especially if Tom Atkins comes on as well! I don't agree that it's better than some of the other "Halloween" movies, but it is unique and has great Halloween atmosphere!
Darcy is absolutely right about Halloween III.
Like many others on here, I only got Shudder because of Joe Bob and love the show. I am going thru every movie. I thought I was gonna have to tune out whenever Darcy gives opinions on horror movies after she said she prefers the remake of Chainsaw, but she redeemed herself for the most part by extolling the greatness of Halloween 3. It's not better than 1, 2, or 4 (H2O isn't either) but it is a great movie and I wish they had stuck to their plan of an anthology series. By the second movie, people would have gotten over not having Michael Myers. BUT, having said all that, I have found that I can not agree with Joe Bob saying Halloween 5 is the worst movie. It may be the lowest grossing, but Halloween 6 is by far the worst Halloween movie.
You son of a b****. You just started a Lynch Mob.
I have a sweet spot for the Halloween franchise. Add in Joe Bob and you got yourself a great time!