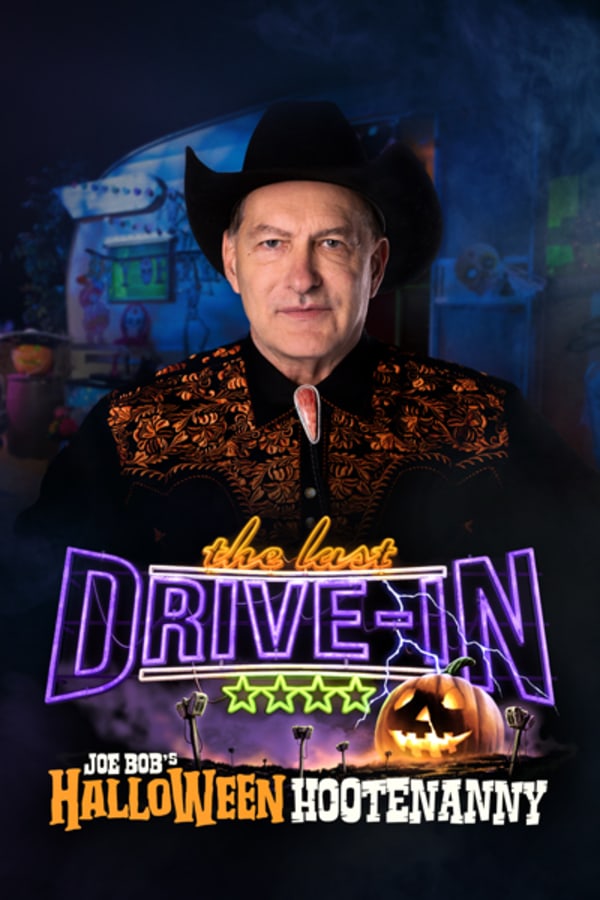 Joe Bob's Halloween Hootenanny
Joe Bob and Darcy return to THE LAST DRIVE-IN to celebrate the holy month of October in style: with a triple-feature so on-brand for the season that it'll turn your hair (and your Captain Kirk mask) white.
Member Reviews
I like Halloween 3. I hope shudder gets it and its on Last drive in
HAPPY BIRTHDAY JOE BOB! 🙌🙌🙌
Donald Pleasence gets progressively loonier and scene chewier throughout his time in the series. A fun time.
This is my childhood right here. I loved Monstervision as a teen in the 90's. Now it feels like he never left. This show is the only reason I'm subscribed to Shudder to be honest. The movies I can always watch elsewhere, but where else am I gonna be able to watch Joe bob! Now we just MS3TK and I'll stay subscribed for a long time