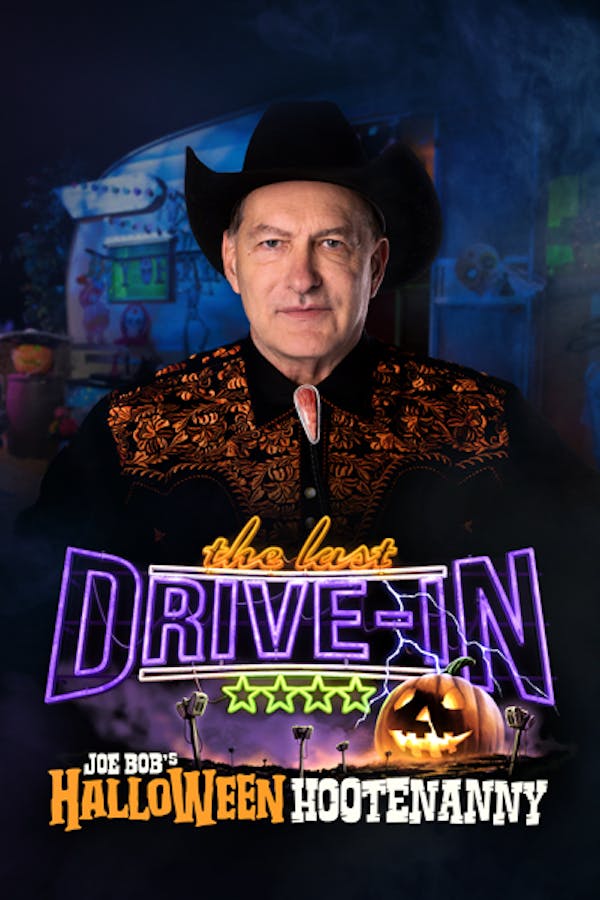 Joe Bob's Halloween Hootenanny
Joe Bob and Darcy return to THE LAST DRIVE-IN to celebrate the holy month of October in style: with a triple-feature so on-brand for the season that it'll turn your hair (and your Captain Kirk mask) white.
Member Reviews
Another great marathon with Joe Bob!
My reason for Myers is a simple one. His sister molested and raped him. Now he wants revenge. Pretty straight forward if you ask me.
Great awesome and funny. I wanted to binge a whole horror movie series and I do not regret starting with Halloween and Joe Bob. Love the Joe Bob segments and all the knowledgeable and funny stuff he says. Darcy is super funny as well and I the part where she says "He is going to come and get you" and then Joe Bob replies "Darcy, you really scare me sometimes" in a straight face made me laugh out loud. Super highly recommend.
had to create a new accpunt as shudder didnt inform me my membership was up. useless. anyways inused a different email and got a month for free so the jokes on them. joe bob briggs is the only reason i have shudder.
Rewatching Halloween on November Friday the 13th :)