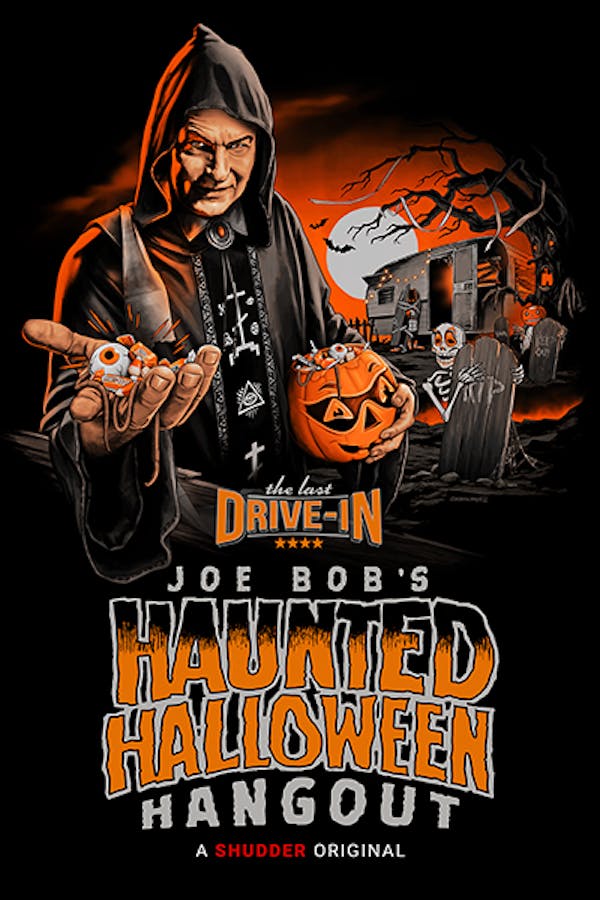 Joe Bob's Haunted Halloween Hangout
For his fourth Halloween special on Shudder, The World's Foremost Drive-In Movie Critic leaves no plastic skull, fake spider, or foam tombstone behind in his mission to celebrate the Samhain season the RIGHT way for once. Leaving nothing to chance, Joe Bob and Darcy enlist the help of a very special guest: the Mistress of the Dark herself, Cassandra Peterson!
Member Reviews
Popcorn was a better film than expected, I actually enjoyed it!! I love me some Elvira, but the film was awful!!
I'm on the fence for this one. On one hand, Popcorn is one of those guilty pleasure flicks that I have enjoyed since I first saw it as a kid. On the other, Elvira. This was my first go around with an Elvira movie, and it was painful to sit through.
Someone in the comments is mad that Elvira is gay lol
Ugh I loved this so much! Popcorn was excellent! Never saw it till now and I'm sad it took so long. Loved it! Love Joe and Darcy! Till next time