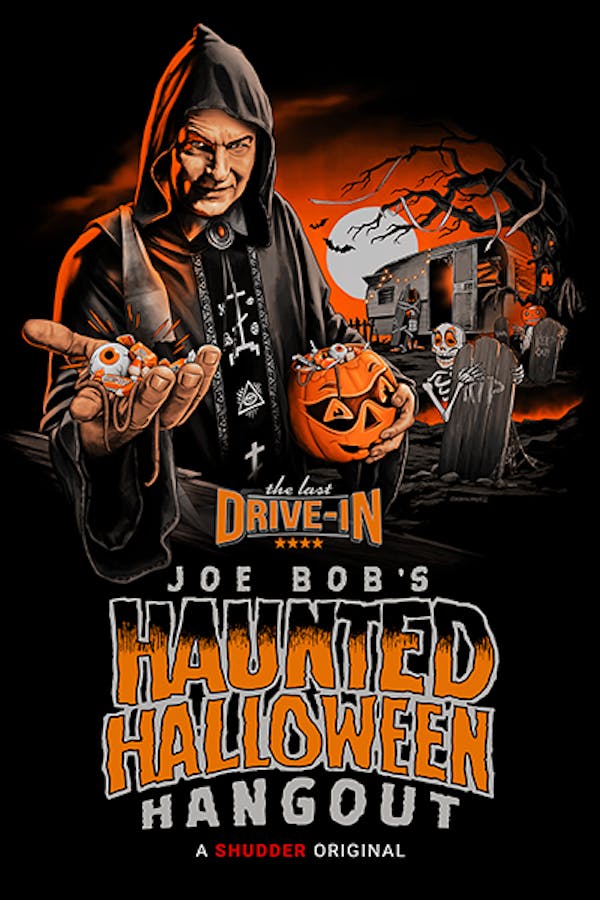 Joe Bob's Haunted Halloween Hangout
For his fourth Halloween special on Shudder, The World's Foremost Drive-In Movie Critic leaves no plastic skull, fake spider, or foam tombstone behind in his mission to celebrate the Samhain season the RIGHT way for once. Leaving nothing to chance, Joe Bob and Darcy enlist the help of a very special guest: the Mistress of the Dark herself, Cassandra Peterson!
Member Reviews
Joe Bob makes every movie worth watching
"Popcorn" is a classic and a childhood fave, a very welcome addition to the lineup of Drive-In classics and Jill Schoelen is lovely inside and out! A great guest and an enjoyable second feature.
Joe Bob and Darcy yes! Elvira no!