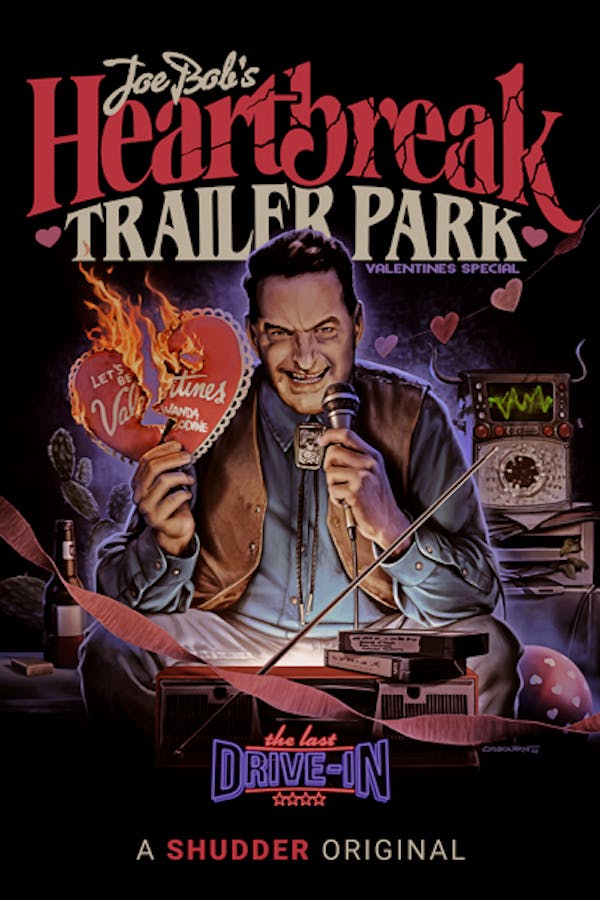 Joe Bob's Heartbreak Trailer Park
Love (and a tinge of horror) is in the air for The Last Drive-In's new special! Joe Bob Briggs will be joined by special guests for a double feature of two unique films that explore the heartbreaking side of Valentine's Day.
Member Reviews
Julie Adams has almost the same exact story of my great aunt Allison Hayes who starred in The Attack of the 50 Foot Woman
Eh, idk. I like it better when it's just Joe Bob and Darcy tbh.
Frankenhooker is an all-time classic, but Black Roses was much more of a dud than expected. However the real loser here was ruining the host segments by turning it into nothing but an extended promo for another Shudder show. It wasn't about horror or the movie or anything but themselves and their show. Really tacky, guys.
i have always loved troma& uncle lloydie. frankenhooker is one of my absolute faves,ever ever ever.& sgt kabukiman,but thats not VD,its nyc. if anyone knows that serious vampire flick by troma- it's on their youtube channel&it's not a comedy or tongue in cheek er whatever- help me find it,! it was cheap but really good- like Frankenhooker- what happened to the leads in that,both great.&blk roses,takes me back . Drive In Forever !! in the back of a pickup,on the roof or hood of a car(or the trunk to get in),running around the drive in like an orphaned maniac, forgetting the speaker hanging in yer window- when they had those!! oh,what fun is gone from life,those who never got to go to a drive in.
I love all Joe Bob and Darcys work but I also enjoyed the movies and I live for the drive in. It will never die!