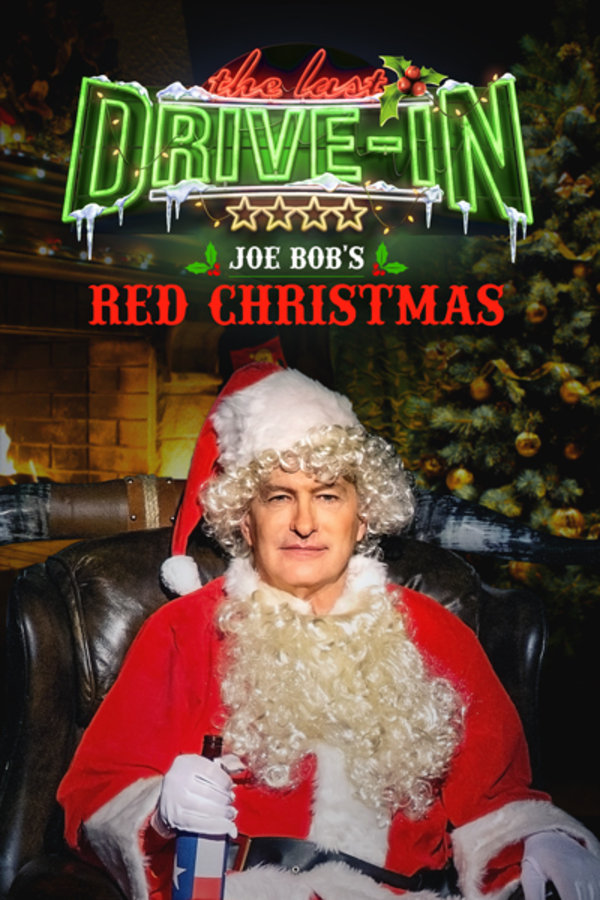 Joe Bob's Red Christmas
Joe Bob, Darcy, and the whole Drive-In crew gather around the yule log for some reindeer games and a triple feature of classic holiday horror films and deep-dive trivia.
Member Reviews
Hope you had the best birthday ever JB !!! 👍🎂🍺
Cannot even handle how cool it is that they actually found Joe Bob & Co. and gave these people a chance to make fresh episodes!! First Joe Bob I ever saw was Damnation Alley... I still quote that episode a lot when reviewing other movies... 'No plot to get in the way of the story!'. Please continue the fun and get more cheesy good and forgotten movies going here with Joe Bob Briggs!!
Joe Bob makes horror fun and creates an atmosphere of family. This is the best horror family which is why I'm still a fan 20 years later. Gotta go, it's GARBAGE DAY
Joe Bob makes horror fun and creates an atmosphere of family. This is the best horror family which is why I'm still a fan 20 years later. Gotta go, it's GARBAGE DAY
Joe Bob makes horror fun and creates an atmosphere of family. This is the best horror family which is why I'm still a fan 20 years later. Gotta go, it's GARBAGE DAY