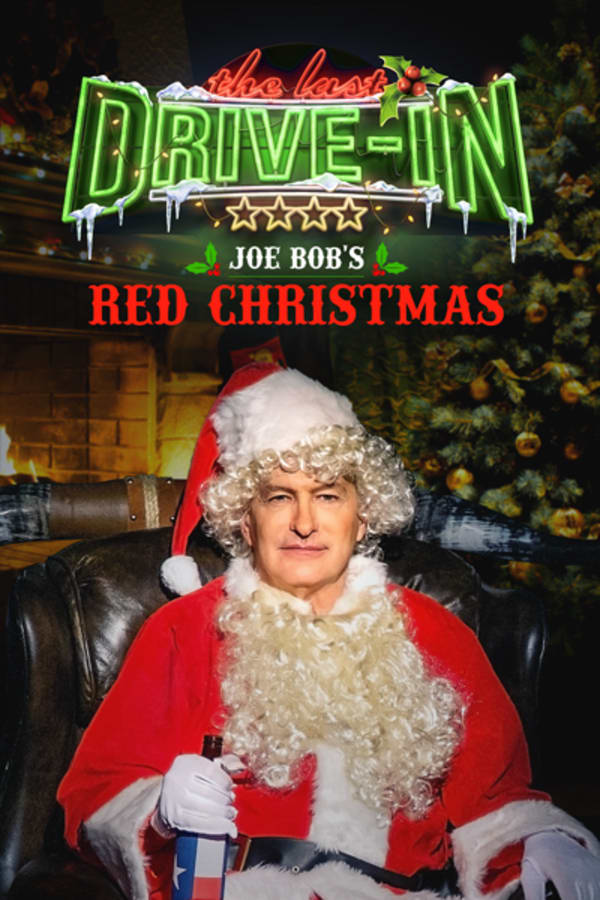 Joe Bob's Red Christmas
Joe Bob, Darcy, and the whole Drive-In crew gather around the yule log for some reindeer games and a triple feature of classic holiday horror films and deep-dive trivia.
Member Reviews
hey joe bob ... can you throw Brain Damage and Dog Soldiers on the line up this year
Joe Bob is amazing, these productions have the same feel as his other classic shows; The most famous probably being monstervision. Rusty was always my favorite of his mail girls, but Darcy is a close second and presents as a very knowledgeable and competent co host rather then just being there for quips and reading emails. I love trivia, and the show is always chock full of it. His rants are entertaining, and the guest appearances are always loads of fun. I'll keep paying for shudder as long as they keep producing this one show, everything else on the service is just icing on the Joe Bob Cake. This specific run of the production shows 1 amazingly entertaining movie, 1 mediocre movie, and 1 horror classic that I never really enjoyed that much. Black Christmas is 1 classic that I enjoy the first remake of much more than the original. Jack frost is loads of fun and doesn't take itself too seriously. Silent night deadly night pt 2 is downright painful to watch in places, and I probably fell asleep trying to finish it up 5 of 6 times. You probably already know what the show's about if you're looking at watching it, so go ahead and enjoy.
This was so much fun when I watched it live. Joe Bob is so damn good. I can't wait for his return in April!
i like joe bob n Darcy...they made black Christmas the only reason to watch that pathetic movie.
Glad I watched the original stream since Jack Frost is already gone. They kept the classic and the crap one, and I'll bet you can tell which one is which. Jack Frost at least had its humor which definitely made the film more enjoyable, though I suppose Silent Night 2 is funny in its own ridiculous way. Joe Bob makes every movie entertaining to watch because of his commentary, and as long as Shudder keeps him around I'll keep my subscription. As always, four stars (or five skulls as the case may be), this drive-in mutant says check it out.