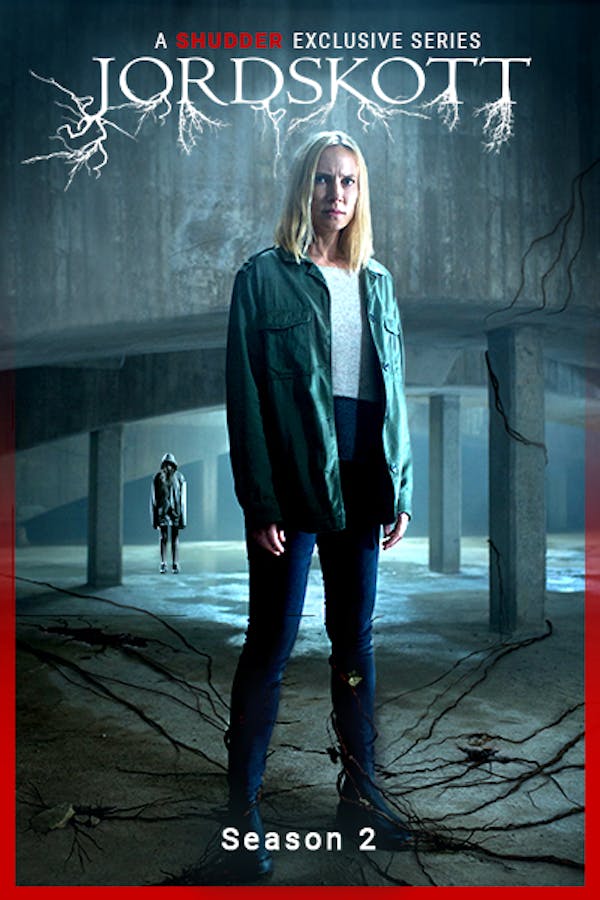 Jordskott
When Eva, a police woman, returns to her hometown after her father's suicide, she's still haunted by her daughter's disappearance seven years earlier. But when another boy vanishes, Eva suspects whoever took him may be the same person who took her daughter. As her investigation draws her deep into the forest, Eva realizes there are supernatural secrets in Silverhöjd and if she exposes them, it could make someone–or something–very angry. Like Shudder favorite BEYOND THE WALLS, JORDSKOTT is a superbly crafted horror mystery perfect for binge watching late into the night…
Member Reviews
First, if you're looking for a story with a little bit of murder, Corp greed, secret society, history, magic and good acting- you won't be disappointed! Personally liked this so very much that when amc+ was missing ep 6 of season 1, found the series here and subscribed ASAP. I'm older, but I think younger people would really enjoy this story too. Very relatable characters and fantasy- but kinda not, too.
The villain's were good, certain concepts were interesting, some characters were likeable. Main female, was extremely dislikeable. She was selfish, rotten and got away with everything awful she ever did. There were so many plot holes. The series suffered from the: let's introduce something really important, then proceed to break ALL the rules with it just because the director says so. It made it feel meaningless, like whatever, so and so will live cuz reasons. -shrug- I stopped caring because nothing bothered to make sense anymore. :(
Dear Shudder, PLEASE DO WHATEVER NEEDS DONE TO MAKE A 3RD SEASON HAPPEN! This was one of the most unique and interesting shows ive ever watched. And Ive watched A LOT! It cant end like it did! Too many loose ends! I NEED another season!
Season 1 is absolutely amazing! Too bad Season 2 was garbage.