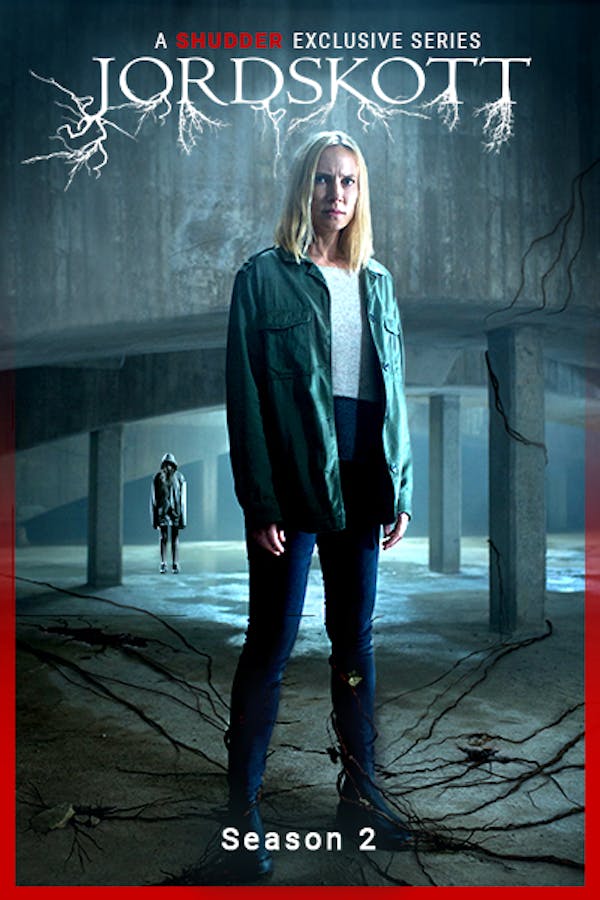 Jordskott
When Eva, a police woman, returns to her hometown after her father's suicide, she's still haunted by her daughter's disappearance seven years earlier. But when another boy vanishes, Eva suspects whoever took him may be the same person who took her daughter. As her investigation draws her deep into the forest, Eva realizes there are supernatural secrets in Silverhöjd and if she exposes them, it could make someone–or something–very angry. Like Shudder favorite BEYOND THE WALLS, JORDSKOTT is a superbly crafted horror mystery perfect for binge watching late into the night…
Member Reviews
Season 1 is absolutely amazing! Too bad Season 2 was garbage.
What if Sweden is truly inhabited by the strange beings found within the dusty pages of Nordic folklore? What happens when those beings decide to take a stand against the vile, man-made destruction of their pristine wilderness home? And what happens when 300-year-old pacts are broken and dark family secrets come to light? The ancient justice of the forest means that the sins of the parents are visited upon their children. Jordskott is an utterly riveting watch — an atmospheric Euro mixture of Criminal Minds, The X-Files, Twin Peaks, Stranger Things, Midsommar, The Ritual, and Hereditary. The intricate storyline weaves a tapestry of modern crime, vanishing children, folk horror, mysticism, witchcraft, possession, centuries-old secret societies, ravens, butterflies, nauseating parasites, and eco-terrorism. I binged the first season in three days and the second season in two days. I also develop an enormous crush on detective Göran Wass (played by Göran Ragnerstam) that just won't leave me in peace.
Please release season 3 soon! This is one of the most amazing, unique, well written, well casted shows! The actors are amazing! Thank you Shudder!
Binged the entire series in about a week. I adored Jordskott. I'm going to be upset if they never do a third season. This was incredible from beginning to end. The only bit of criticism I can offer is that there are currently no plans for a third season on the Internet, and too many story elements were left completely unresolved. A third (maybe even a fourth) season is needed!
I so enjoyed this series, even if I had to read my way through it. Well worth the watch and read. They have to come back with season three. I am so looking forward. Shudder make it happen. I am depending on you to help us out here. Talk to anybody about this issue. I feel like I swallowed a Jordskott and feel in pain. Feed me and the pain will subside.