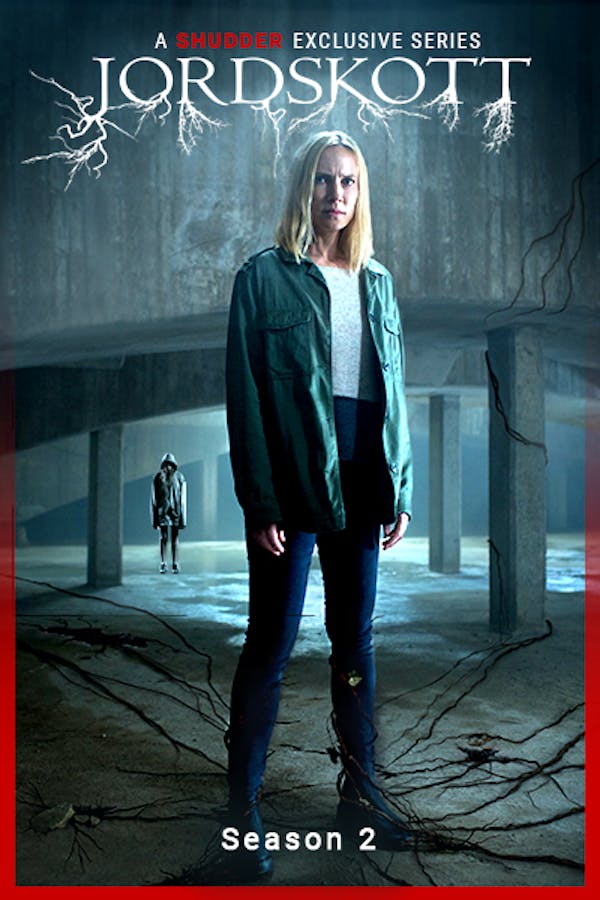 Jordskott
When Eva, a police woman, returns to her hometown after her father's suicide, she's still haunted by her daughter's disappearance seven years earlier. But when another boy vanishes, Eva suspects whoever took him may be the same person who took her daughter. As her investigation draws her deep into the forest, Eva realizes there are supernatural secrets in Silverhöjd and if she exposes them, it could make someone–or something–very angry. Like Shudder favorite BEYOND THE WALLS, JORDSKOTT is a superbly crafted horror mystery perfect for binge watching late into the night…
Member Reviews
Really good show! It kept me hooked all the way through. It's got a similar vibe and atmosphere as the show Dark.
What an incredible show. This is such a unique drama! The story was done so well. Amazing acting. The secrets and lies make this series very addictive. Great pace from the start and it sucks you in right away!
A great show with a great story and a lot of cool visuals!
Really fantastic and unexpected delight. So many sub-genres intertwined it really creates something unique and compelling from beginning to end. Highly recommend this.
i was watching season 1 yesterday and now its gone, only season 2?