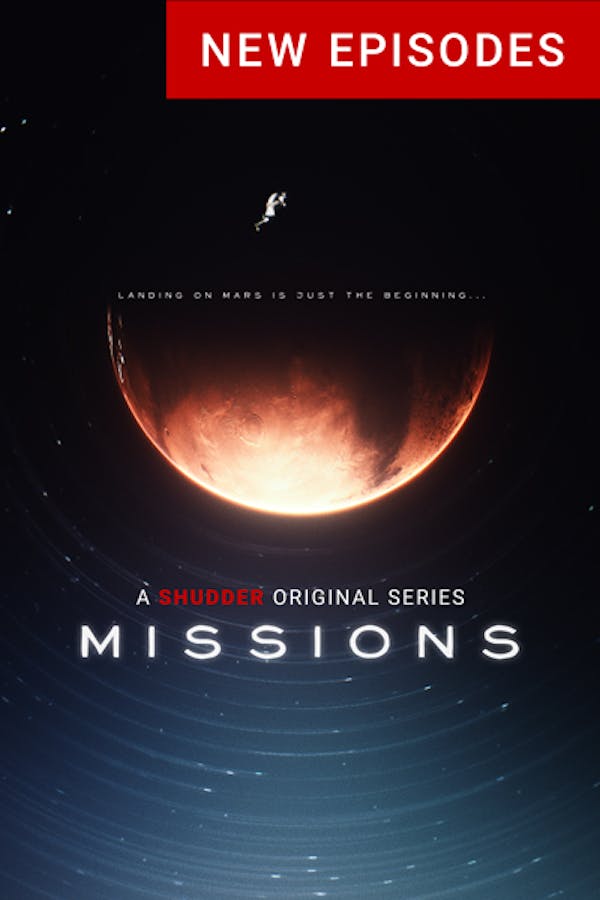 Missions
A tech billionaire hires a group of astronauts and psychologist, Jeanne Renoir, to make the first successful journey to Mars. But the voyage doesn't go according to plan. After an accident kills their captain, the team land with no fuel. And then they meet Vladimir, a Russian who died in 1967 during the first Mars mission. But Vlad is in his 40s, and has some scary special powers. Is he human, alien, or something else? It's up to Jeanne to find out, as the clock ticks away, tensions flare, and secrets get spilled. Fans of supernatural sci-fi should flip out for this gorgeously realized French suspense series.
Member Reviews
Phenomenal. This is some excellent sci-fi. Great acting, incredible musical score and wonderful direction make this an absolute treat.
Not a horror genre, but the best production I've come across on Shudder so far! Yes, unless u speak French u have to read subtitles, don't be discouraged. This easily could have been an expansion on Arthur C Clarke's 2001 a Space Odyssey. A must watch for Sci-Fi fans!
Haven't watched it yet but from that trailer I'm willing to give it 5 skulls off the muscle can't wait to jump into this series
Just finished the first season and I must say it is captivating. Great watch and the fact it's in French does not make it any less of a great watch still. I do wish the episodes were a little longer but Im just spoiled with Netflix having 45 minute episodes for their seasons.
Great show! Beautifually shot and an engaging premise. Historical flashbacks are awesome.