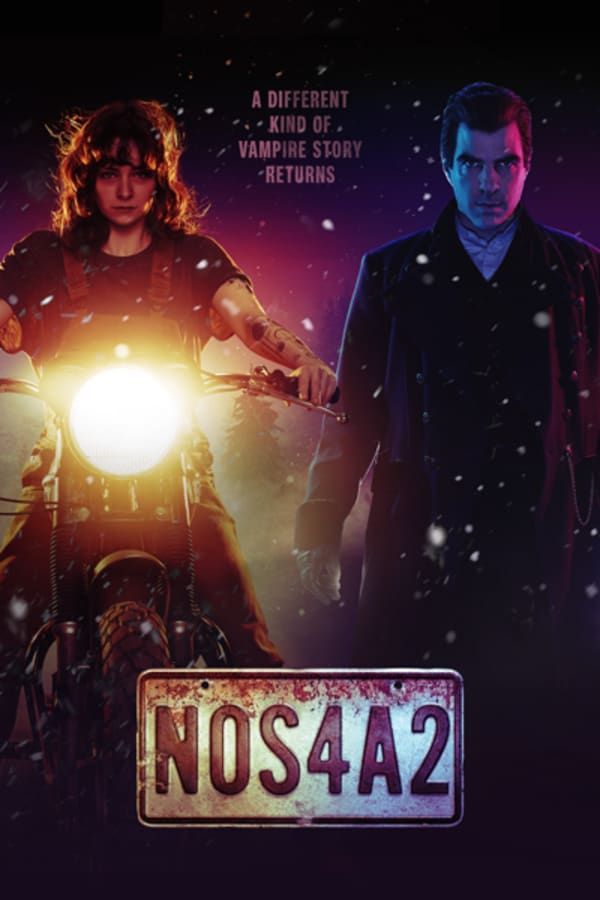 NOS4A2
Based on Joe Hill's New York Times best-selling novel of the same name, NOS4A2 is a different kind of vampire story. It follows Vic McQueen, a gifted young woman who discovers she has a supernatural ability to find lost things. This ability puts her on a collision course with the evil and immortal Charlie Manx. Manx is a supernatural villain who feeds off the souls of children and then deposits what remains of them into Christmasland – a twisted place of Manx's imagination where every day is Christmas Day and unhappiness is against the law. Vic strives to defeat Manx and rescue his victims – without losing her mind or falling victim to him herself. New episodes weekly on Shudder.
Member Reviews
Didn't realize Mike Patton wrote the theme that's awesome! The show itself is pretty good. Super creepy. The main character is driving me up a wall though.
Somewhat challenging to finish. Kings sons don't have nearly the talent as King himself did at this young age. No disrespect intended, but they wouldn't even be screenworthy if it wasn't for the name. It'll be interesting to see if there is a second season. Highly doubtful.
Joe Hill is just about as good as his dad at storytelling. Very impressive series. We loved it!
mike pattons music. great plot and acting. big mr.bungle and faith no more fan. im 24 also huge oldschool horror fan