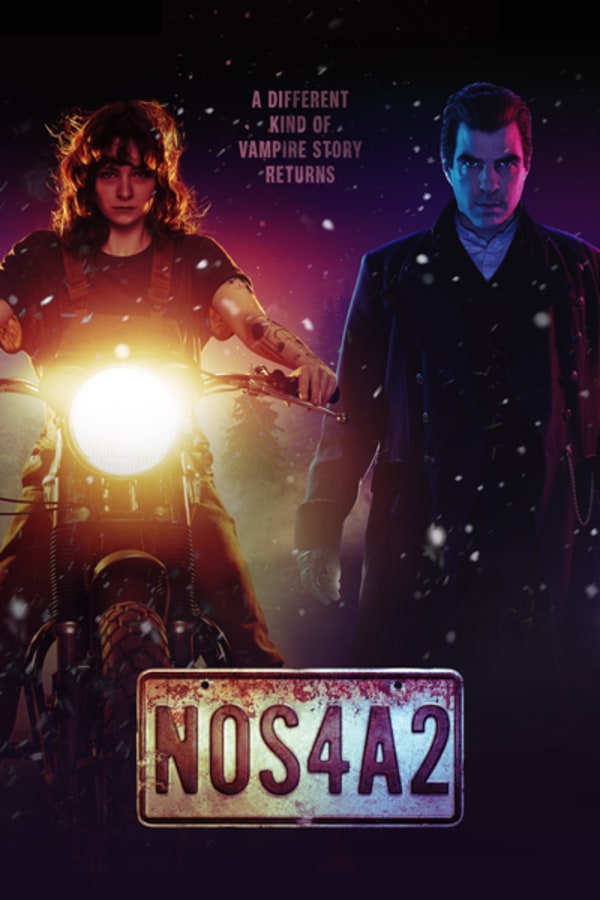 NOS4A2
Based on Joe Hill's New York Times best-selling novel of the same name, NOS4A2 is a different kind of vampire story. It follows Vic McQueen, a gifted young woman who discovers she has a supernatural ability to find lost things. This ability puts her on a collision course with the evil and immortal Charlie Manx. Manx is a supernatural villain who feeds off the souls of children and then deposits what remains of them into Christmasland – a twisted place of Manx's imagination where every day is Christmas Day and unhappiness is against the law. Vic strives to defeat Manx and rescue his victims – without losing her mind or falling victim to him herself. New episodes weekly on Shudder.
Member Reviews
First, I wish we could give this more than 5 skulls, it's so good. The cinematography is gorgeous, the whole premise is inventive and so very interesting, and the characters are original and awesome. I can't wait to read the book.
Sure, 5 skulls, why not? Too bad it's only 6 episodes. This needs a lot more.
Totally addicted to this show. It can be slow but keep watching. Very unique characters & they had me at the horror of Christmasland !!Very creepy & the effects are scary. The lead monster is exceptional & such good acting!! This is unique and very creepy!!
Terrible show. If you enjoy being bored, watch this. Not recommended. Avoid at all costs.
Very entertaining with a unique story. Has several twists and good character development.