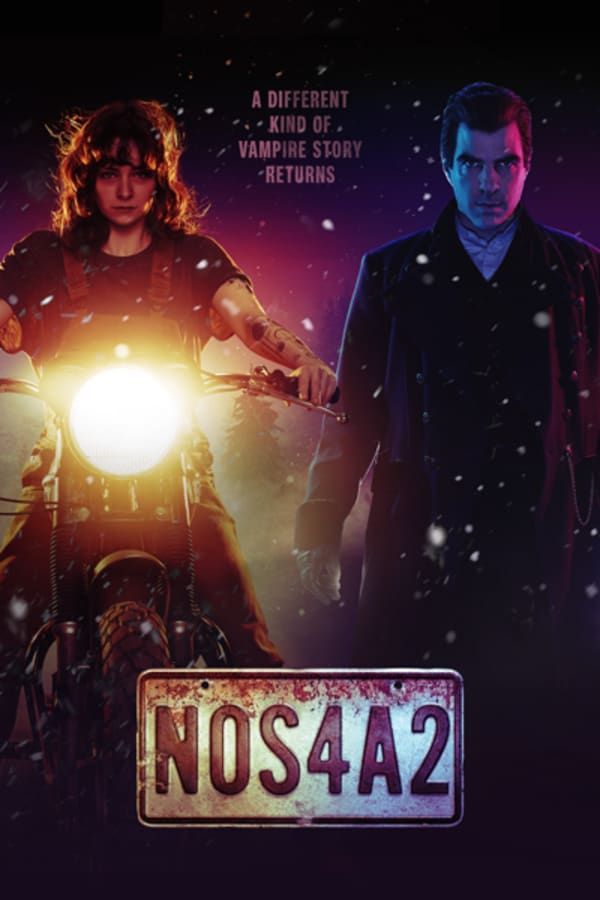 NOS4A2
Based on Joe Hill's New York Times best-selling novel of the same name, NOS4A2 is a different kind of vampire story. It follows Vic McQueen, a gifted young woman who discovers she has a supernatural ability to find lost things. This ability puts her on a collision course with the evil and immortal Charlie Manx. Manx is a supernatural villain who feeds off the souls of children and then deposits what remains of them into Christmasland – a twisted place of Manx's imagination where every day is Christmas Day and unhappiness is against the law. Vic strives to defeat Manx and rescue his victims – without losing her mind or falling victim to him herself. New episodes weekly on Shudder.
Member Reviews
I can't get enough of this show. It has such a original premise and outstanding cast of characters.
Just binge watched the entire first season I'm addicted lol please add season 2!
why is season 2 episodes 1,2 and 3 not here yet?
Love this show, just ordered the book