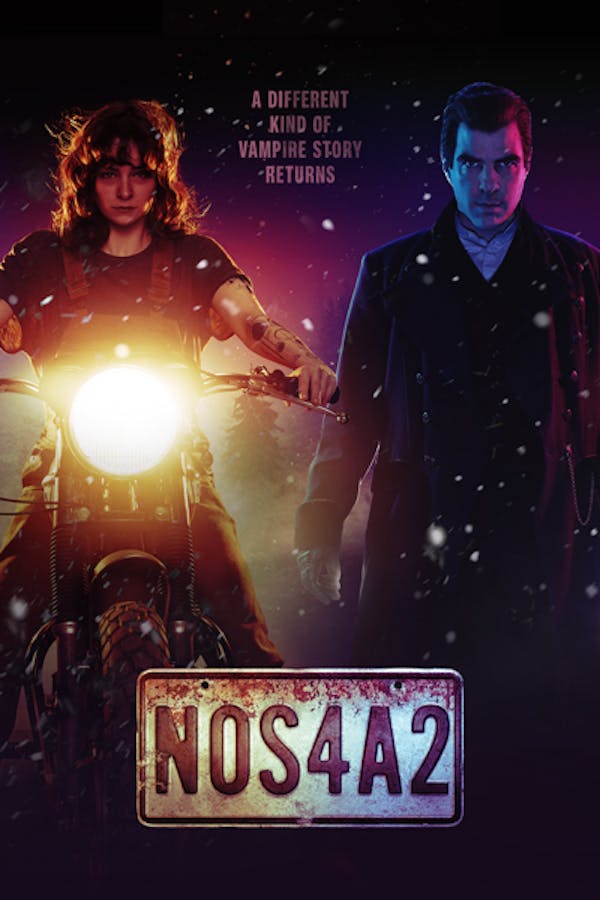 NOS4A2
Based on Joe Hill's New York Times best-selling novel of the same name, NOS4A2 is a different kind of vampire story. It follows Vic McQueen, a gifted young woman who discovers she has a supernatural ability to find lost things. This ability puts her on a collision course with the evil and immortal Charlie Manx. Manx is a supernatural villain who feeds off the souls of children and then deposits what remains of them into Christmasland – a twisted place of Manx's imagination where every day is Christmas Day and unhappiness is against the law. Vic strives to defeat Manx and rescue his victims – without losing her mind or falling victim to him herself. New episodes weekly on Shudder.
Member Reviews
I liked it alot. Better than some of the stuff out there today. Didn't know it got canceled but was happy with the ending. Those praising it's cancellation are probably the same ones still watching The Walking Dead CRAP.
imma be honest i just liked this show cuz the actors were hot. it was entertaining tho but maaaan vic is really hot. And Maggie. And Charlie. hehe
Vic & Maggie were just insufferable characters. I mean, where does Vic get off chastising her father about screwing up, when she herself screwed up more than all the other characters combined...damn, she annoyed me to no end! 95% of the show she walked around with tear-filled, blood-shot eyes, crying & screaming at everyone! Not surprised at all it got canceled, lol.
This is for teenagers... not realistic