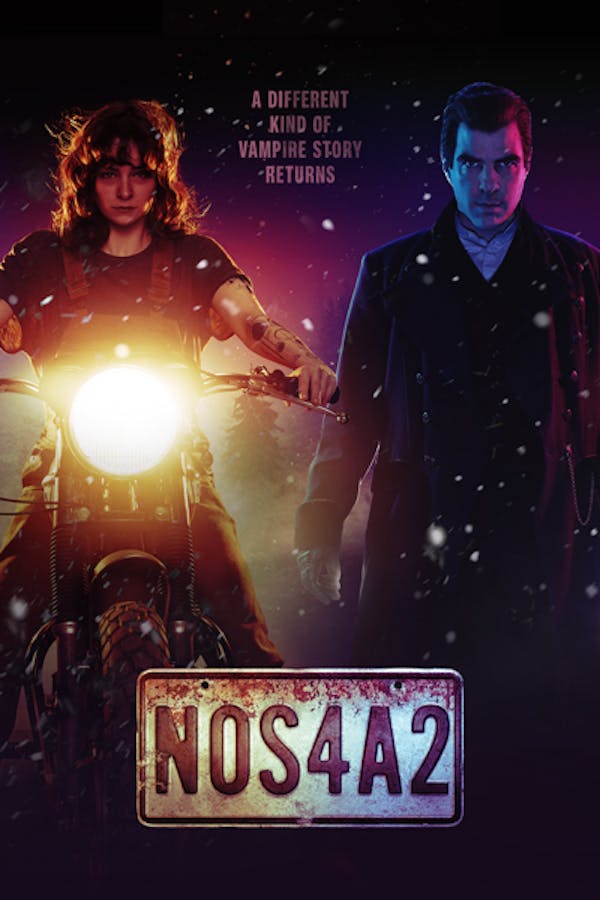 NOS4A2
Based on Joe Hill's New York Times best-selling novel of the same name, NOS4A2 is a different kind of vampire story. It follows Vic McQueen, a gifted young woman who discovers she has a supernatural ability to find lost things. This ability puts her on a collision course with the evil and immortal Charlie Manx. Manx is a supernatural villain who feeds off the souls of children and then deposits what remains of them into Christmasland – a twisted place of Manx's imagination where every day is Christmas Day and unhappiness is against the law. Vic strives to defeat Manx and rescue his victims – without losing her mind or falling victim to him herself. New episodes weekly on Shudder.
Member Reviews
I think I might have liked it if I didn't read the book first. That and the structure fits a written work much better. Zachary Quinto was good for most of his bit, but when he was bad he was really bad and it completely took me out of it.
I loved it! Loved the actors and characters. Great story .I really hope they make a third season.
Loved it! The ending is left open to so many paths. I would love to see a another season which follows Maggie into the world of thought.
I enjoyed the show but it definitely felt like something was missing. I don't know if I got my expectations up reading it was about a "vampire" or if the Christmas bit just doesn't resinate with me. I definitely want to look into the book to see if there's something I missed along the way.
All in all? A pleasurable watch. I mean, I'm not one to usually stick around past season one of anything. It didn't really satisfy my itch for vampire content but the concept was refreshing. I'll definitely throw it into rotation of shows I put on in the background. Just would've love a little more traditional lore woven in there.