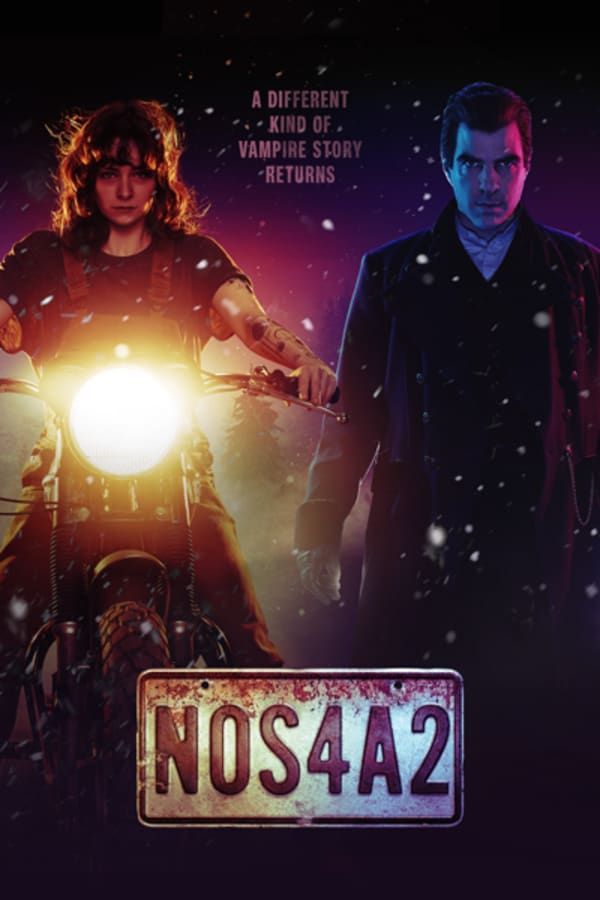 NOS4A2
Based on Joe Hill's New York Times best-selling novel of the same name, NOS4A2 is a different kind of vampire story. It follows Vic McQueen, a gifted young woman who discovers she has a supernatural ability to find lost things. This ability puts her on a collision course with the evil and immortal Charlie Manx. Manx is a supernatural villain who feeds off the souls of children and then deposits what remains of them into Christmasland – a twisted place of Manx's imagination where every day is Christmas Day and unhappiness is against the law. Vic strives to defeat Manx and rescue his victims – without losing her mind or falling victim to him herself. New episodes weekly on Shudder.
Member Reviews
Its ok, but stopped around episode 7. I could not stand anymore of this girl and her family relationship stuff. It really started dragging. This could just be a 2 hour movie. Not nearly enough vampire stuff, gore, etc.
Was very creative. I hope they come out with another season.
This was the biggest waste of my time. The acting was mediocre and the plot was predicable. This project, like much of Joe Hill's work, should have never gone into production.
so so good. zachary quinto is fantastic, cannot wait for season 2