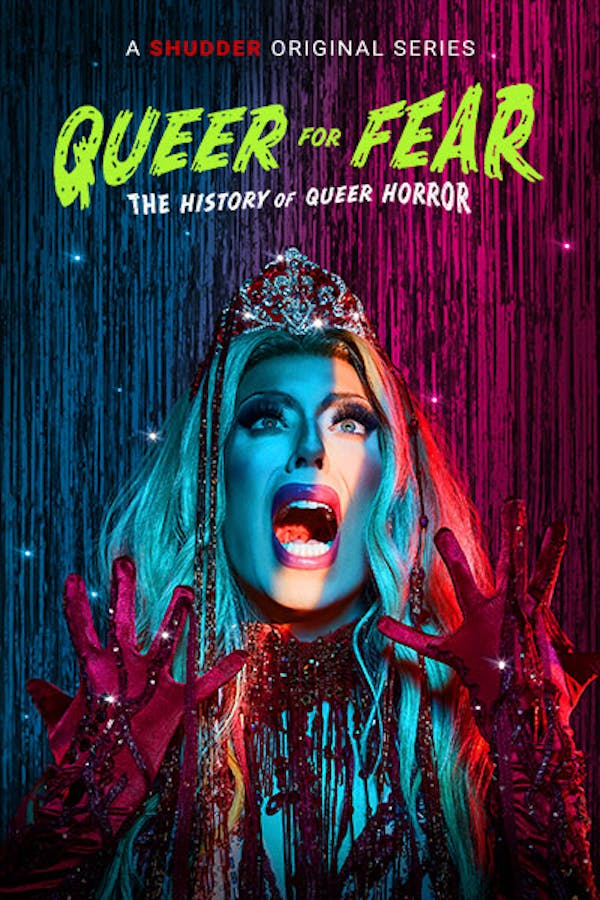 Queer for Fear
From executive producers Bryan Fuller (HANNIBAL) and Steak House (THE MUSTANG), QUEER FOR FEAR is a docuseries about the history of the LGBTQ+ community in the horror and thriller genres. QUEER FOR FEAR explores the topic from its literary origins with queer authors Mary Shelley, Bram Stoker, and Oscar Wilde to Universal Monsters and Hitchcock; from the "lavender scare" alien invasion films of the mid-20th century to the unabating dangerous queer women inspired by Sheridan Le Fanu's Carmilla. QUEER FOR FEAR re-examines genre stories through a queer lens, seeing them not as violent, murderous narratives, but as tales of survival that resonate thematically with queer audiences everywhere. A SHUDDER ORIGINAL SERIES.
Member Reviews
Really like the concept of this series, wish it was longer.
Completely overjoyed at this series. One flaw, as others have pointed to, only 4 episodes? I hope there will be a season 2, with looks to NOES 2 and movies such as Butcher, Baker, Nightmare Maker and some in depth to the more recent queer horror presence, among other items I am not recalling at this time. I loved loved loved this series, I am watching again for the 3rd go around!
A really interesting series, but I wish there was more than 4 episodes.
It still has 5 skulls. XD XD Terrible series to pander a narrative.
Totally awesome. Don't know if it was an oversight, or if it was just thoroughly covered in the awesome documentary "Never Sleep Again: The Elm Street Legacy", but a quick detour into the wild, wacky, and unintentionally queer "Nightmare on Elm Street 2: Freddy's Revenge" would have been a cherry on top.