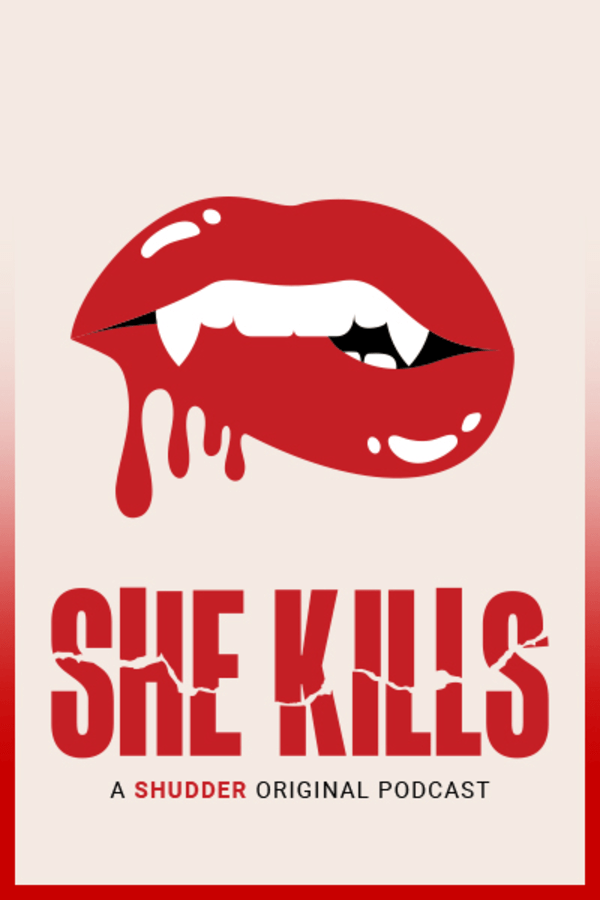 She Kills: A Shudder Original Podcast
Hosted by horror icon Adrienne Barbeau, SHE KILLS explores horror through a female lens with conversations from women in front of and behind the camera – including Karyn Kusama, Dee Wallace, Jennifer Tilly, Illeana Douglas, Polyanna McIntosh and more. Join these maidens of mayhem while they traverse titillating topics like Sex by Death, Damsel's in Distress, Final Girls, Rape/Revenge and Nunspoloitation.
Member Reviews
Interesting podcast and group of guests. They talk about tropes and women in the genre.
Really good conversations but I wish they would go more into background info about the things they experienced when making their films. Along those lines, Adrienne Barbeau should just do one podcast on herself and all the things that she experienced when making her many horror films like Creep Show, The Fog, and Swamp Thing, just to name a few.
No opening scene, and at least with Helen's daytime viewing we get to put a face to voice and mark her out of ten for
One of my favourite podcasts ever. I wish there were more episodes!!!