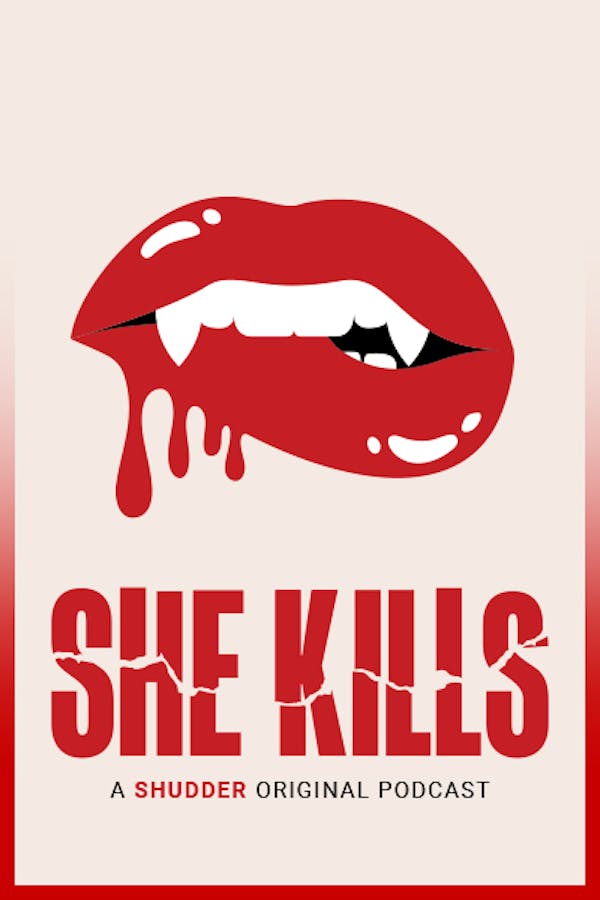 She Kills: A Shudder Original Podcast
Hosted by horror icon Adrienne Barbeau, SHE KILLS explores horror through a female lens with conversations from women in front of and behind the camera – including Karyn Kusama, Dee Wallace, Jennifer Tilly, Illeana Douglas, Polyanna McIntosh and more. Join these maidens of mayhem while they traverse titillating topics like Sex by Death, Damsel's in Distress, Final Girls, Rape/Revenge and Nunspoloitation.
Member Reviews
Oh, I love this I love this I love this! I love Shudder... By the way did I mention that I love this and that I love Shudder for it?
I really enjoyed the insight and topics discussed from final girls to women's role in horror movies! This is a good podcast to listen to if you really want insight on how woman feel being and watching the genre. I loved Jennifer Tillys episode as well as Barbara Crampton. I really truly recommend listening to it to gain more knowledge and depth on different perspectives in horror and suspense!
Really great to hear such amazing creators! That said, whoever edited the convos failed to properly stitch together these deeply intriguing and insightful discussions.
Just listened to the first podcast it was great I will definitely be listenihng to the rest :)