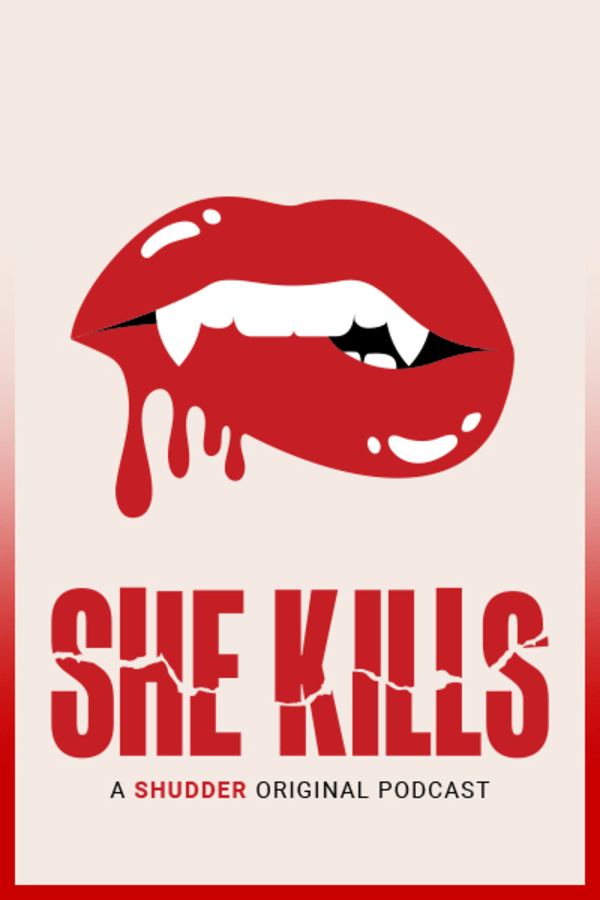 She Kills: A Shudder Original Podcast
Hosted by horror icon Adrienne Barbeau, SHE KILLS explores horror through a female lens with conversations from women in front of and behind the camera – including Karyn Kusama, Dee Wallace, Jennifer Tilly, Illeana Douglas, Polyanna McIntosh and more. Join these maidens of mayhem while they traverse titillating topics like Sex by Death, Damsel's in Distress, Final Girls, Rape/Revenge and Nunspoloitation.
Member Reviews
Real Hit/Miss. Some episode offer fantastic discussions that cover some very interesting ideas--albeit not in very great detail given the time constraints, which is a bit of a shame. Others are two people thrown together just kind of mentioning movies that they like. Overall worth the time and I will continue to listen if Shudder does more episodes.
Great to hear about the experiences and world views of these amazing women bringing their voices to genre film!
Talk radio style podcast aren't usually my preference but this is a very interesting way to listen to thoughts on where horror has been by those in the business.
The 1 thing I've learned from this is that Horror chicks are bigger fans than us blokes. Nerdy, awesome, and more intellectual for sure. Fscinating series that I'm planning on replicating in a way on Facebook Group The Terror Trust, but with dicks (literally).
One of the best podcasts I've listened to in ages. Amazing female representation and dialogue on women in horror.