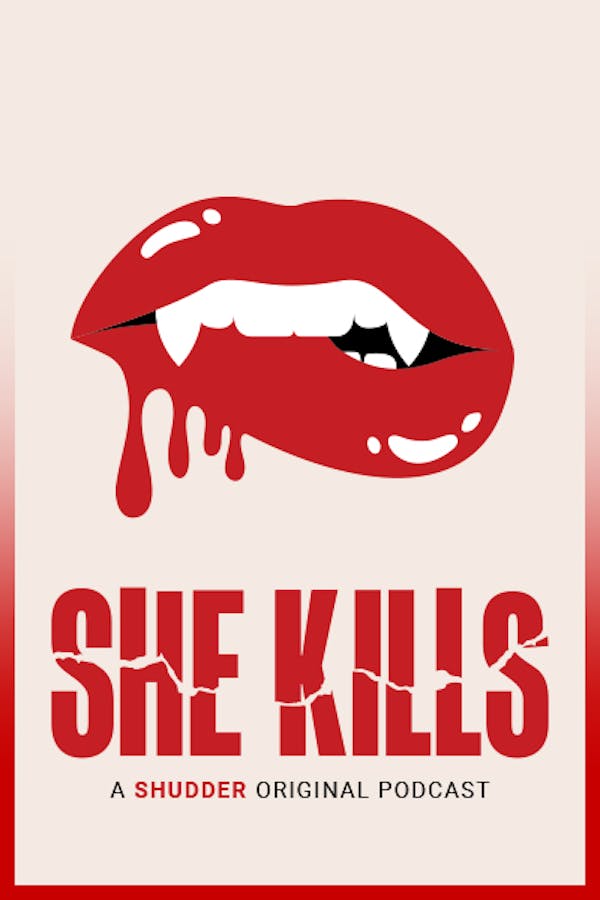 She Kills: A Shudder Original Podcast
Hosted by horror icon Adrienne Barbeau, SHE KILLS explores horror through a female lens with conversations from women in front of and behind the camera – including Karyn Kusama, Dee Wallace, Jennifer Tilly, Illeana Douglas, Polyanna McIntosh and more. Join these maidens of mayhem while they traverse titillating topics like Sex by Death, Damsel's in Distress, Final Girls, Rape/Revenge and Nunspoloitation.
Member Reviews
It deserves a 4, it's pretty great to have on while working or doing chores. Wish things went into a little more detail though but overall it's good topics and conversations. I'm giving it a 5 to help counter the MAGA snowflakes trying to review bomb.
It went into a crybaby lefty feminist direction within 5 minutes and I was out after that. I'm all for celebrating women in horror but listening to angry women hate people from the other political side isn't celebrating anything and has nothing to do with horror.
Really great chats, hooe they make another season