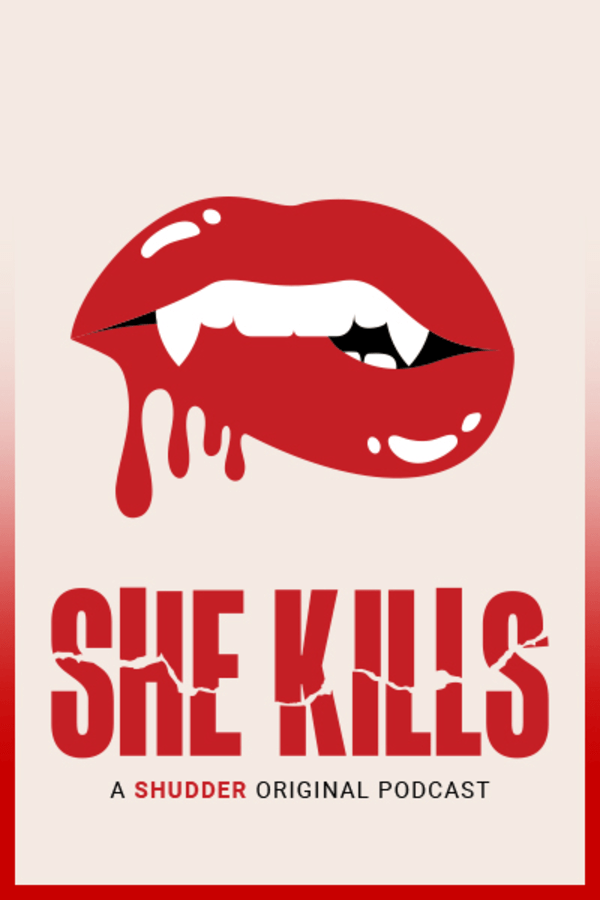 She Kills: A Shudder Original Podcast
Hosted by horror icon Adrienne Barbeau, SHE KILLS explores horror through a female lens with conversations from women in front of and behind the camera – including Karyn Kusama, Dee Wallace, Jennifer Tilly, Illeana Douglas, Polyanna McIntosh and more. Join these maidens of mayhem while they traverse titillating topics like Sex by Death, Damsel's in Distress, Final Girls, Rape/Revenge and Nunspoloitation.
Member Reviews
Quite interesting podcast!
Great series. It's also fun to read these reviews and see all the incel losers' heads exploding. Good stuff.
Ok, so- this podcast series, the Eli Roth podcast companion series, and that they carried Mandy for streaming are all the reasons I signed up for yet another streaming platform. This is my favorite yet. Deep
Bit hit & miss. Some of these are really fun to listen to & others feel forced or unnatural. It would be great if some of the subject matters were discussed more in depth as well as the favourite films in that genre of the women featured. I enjoyed listening to this on my lunch break at work, but it could have been more captivating with a few tweaks here & there.