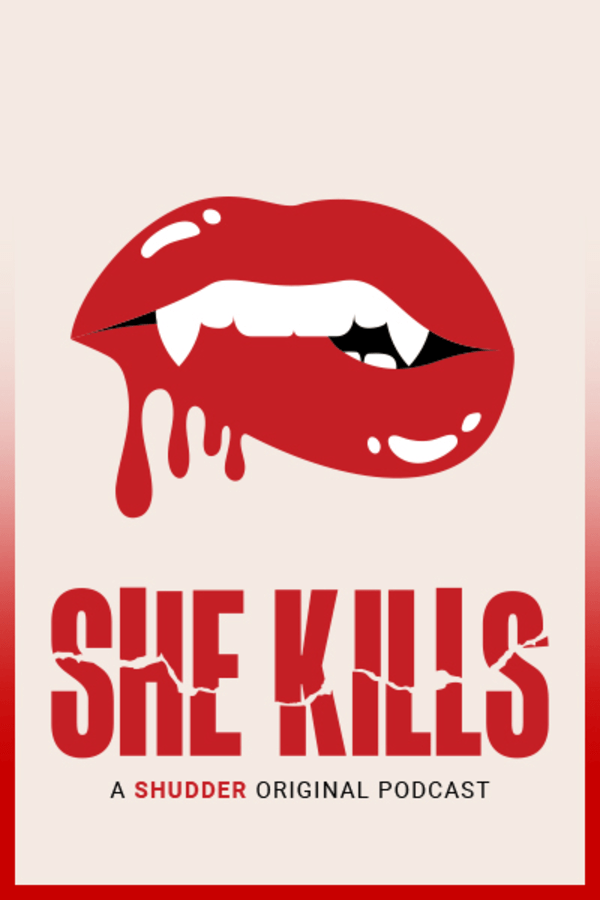 She Kills: A Shudder Original Podcast
Hosted by horror icon Adrienne Barbeau, SHE KILLS explores horror through a female lens with conversations from women in front of and behind the camera – including Karyn Kusama, Dee Wallace, Jennifer Tilly, Illeana Douglas, Polyanna McIntosh and more. Join these maidens of mayhem while they traverse titillating topics like Sex by Death, Damsel's in Distress, Final Girls, Rape/Revenge and Nunspoloitation.
Member Reviews
Sorry, I usually proof-read and I forgot this time. Please produce more OF these podcasts. Keep up the great work.
Please keep producing more these podcasts. Love listening to them. I find them insightful and inspiring. 💀💗💀
Fantastic! The best part is, of course, Adrienne Barbeau! Hope this gets a second season!
This is very different, but it's nice to hear a female perspective on horror. I've enjoyed all of the episodes that I've heard so far.