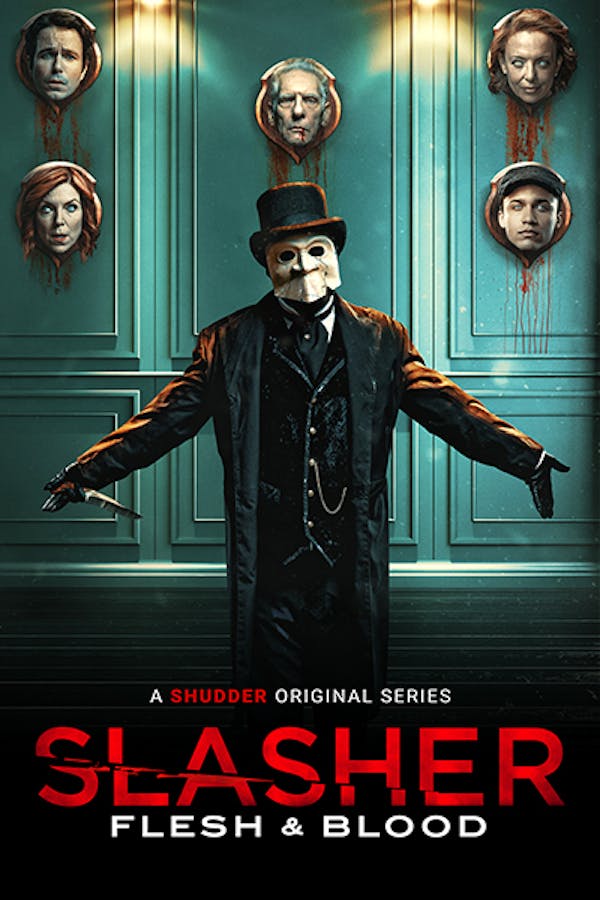 Slasher: Flesh & Blood
SLASHER: FLESH & BLOOD follows a wealthy, dysfunctional family that gathers for a reunion on a secluded island only to learn they'll be pitted against one another in a cruel game of life and death, all while being stalked by a mysterious masked killer. Nothing is what it seems and no one is safe as the tension – and body count – ratchets up. A SHUDDER ORIGINAL SERIES.
Member Reviews
I enjoyed this series quite a bit. It gave me the feelings of Saw and Survivor, so there was always a character you hated or loved, but there was that mystery of which person in the group will die next. Overall, great series, but wished there was some more reason behind certain actions.
This series was okay (This review has spoilers)! I wouldn't say it was bad, but the way they dances around certain topics and some of the character decisions made no sense to me. They brought up the topic of racism just to say it twice and never fleshed it out, which could have genuinely been more interesting. They suddenly dropped the fact that the daughter with Pica was a double agent, but then never fully explained her before killing her off. The gore and plot over all was pretty good, but the character development was a huge miss.
This series of Slasher wasn't a proper horror series. It was more like a gory melodramatic soap opera. A major disappointment.
Õne of the worst series i've seen in a while. 2 out of 5 stars
What a series! So good and was not expecting that ending! So many twists and so much gore!!