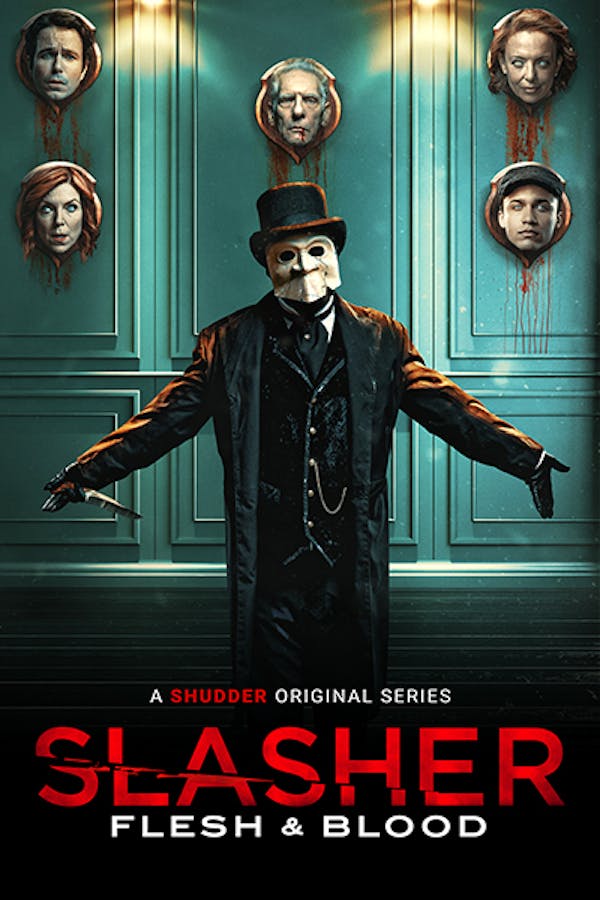 Slasher: Flesh & Blood
SLASHER: FLESH & BLOOD follows a wealthy, dysfunctional family that gathers for a reunion on a secluded island only to learn they'll be pitted against one another in a cruel game of life and death, all while being stalked by a mysterious masked killer. Nothing is what it seems and no one is safe as the tension – and body count – ratchets up. A SHUDDER ORIGINAL SERIES.
Member Reviews
By far one of the best seasons. bring on season 5
Absolutely loved this season. Season 2 was allways my favorite but now this season is j7st as good. i can't wait for the next season.
For anyone saying this season was worse than the previous ones, either you're completely moronic or were an actor in those other seasons and are sour that they sucked so bad. Season 3 wasnt awful, I actually enjoyed it, but 1 and 2 were trash. Im guessing because the budget wasnt quite there yet. But I thoroughly enjoyed seasons 3 and 4.
This season legitimately terrified me. Usually shows don't bother me after I watch them, but some of these episodes stuck with me for a while afterwards. The mother watching her son get his limbs ripped apart was one of those moments. Her screams were so on point. I felt like I was really watching a real life mother experience her son dying. What a show. Cant wait for the next season.