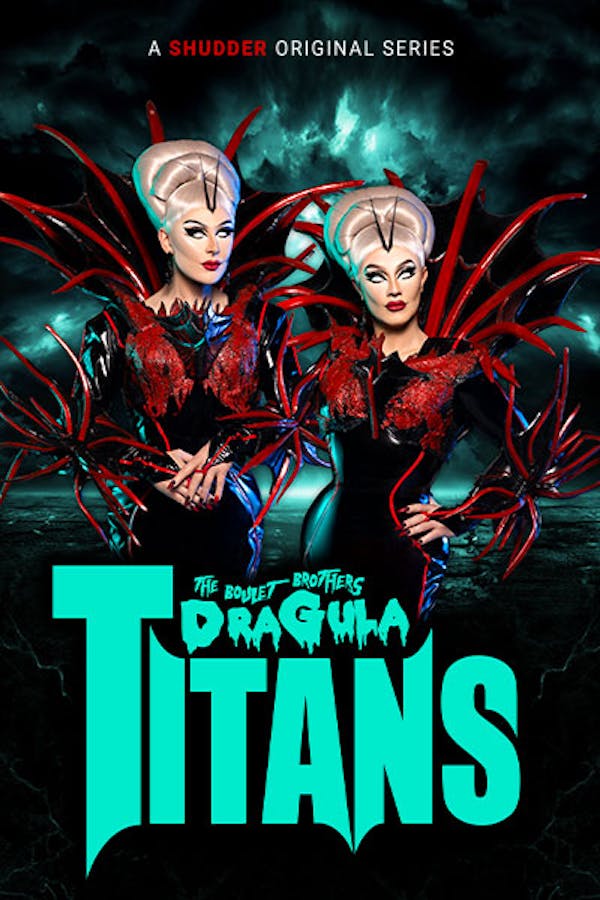 The Boulet Brothers' Dragula: Titans
Hosted by The Boulet Brothers, this spin-off series of The Boulet Brothers' Dragula stars monster drag artists from the show's previous seasons returning to the competition for a chance to win a $100,000 grand prize and the title of Dragula's first Titan. Each week the returning drag monsters must compete in makeup, costume creation, and performance based challenges to prove that they are the best of the best, while the weakest among them must face terrifying physical feats or risk elimination until only the true Titan of Dragula remains.
Member Reviews
I absolutely love this show!!!! cant wait for the next episode!!!! seai 1- 4 were AMAZING!!! Eva, Victoria and Dahli are my favorites...I do love them all!!! Thank you Boulet Brothers, this show ROCKS 😈👹👺
Omfg!!!!! This show is incredible!!! Loved this episode and honestly look forward new episodes every week!!!
dragula improves ten-fold every season, and season 1 was already 5 skulls. also i will forever and always be featuring koco.
i knew there was no way they could get rid of hoso or eva this week. they had me sweating.
Loved the show, love this season however the past 2 episodes have been mad scripted but entertaining none the less