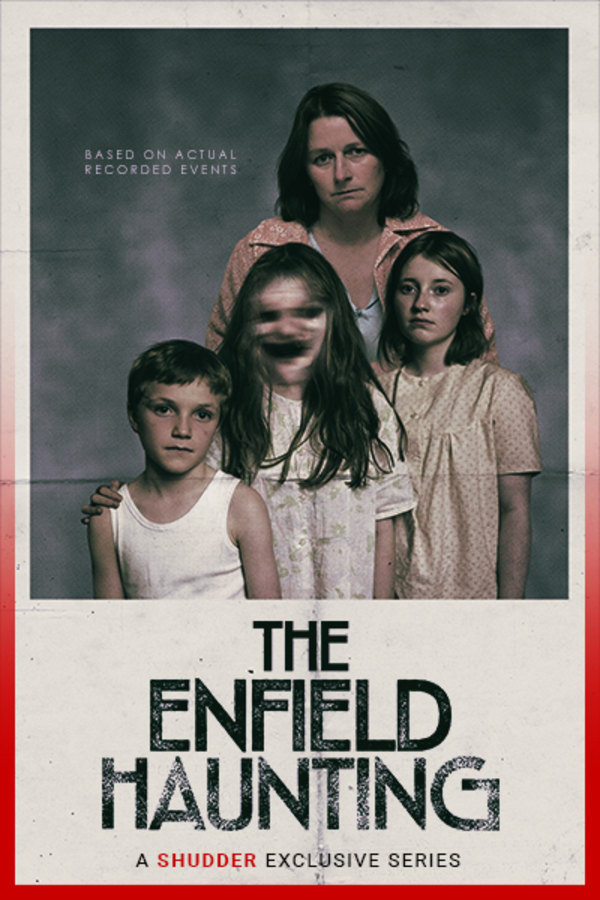 The Enfield Haunting
Inspired by the world's most documented poltergeist incident, THE ENFIELD HAUNTING- adapted from Guy Lyon Playfair's book "This House is Haunted," is a chilling, three-part drama series based on the terrifying and bizarre real events that took place at an ordinary house in 1977. A SHUDDER EXCLUSIVE SERIES.
Member Reviews
Really well done, I've seen a few adaptations of this haunting but this one is is the best and most accurate to the book yet.
Great story line and not just relying on jump scares. Great casting and acting making this mini series worth watching. Lovely ending.
While it may be light on the scares and gore, this is a very enjoyable and remarkably well-executed exorcism mini-series (supposedly based on true events), with solid performances from the entire cast, especially Timothy Spall (first saw him in Mike Leigh's excellent Secrets & Lies so many years ago, still an amazing actor) and the magnetic young talent of Eleanor Worthington-Cox (as far as creepiness goes, arguably gives Linda Blair a run for her money). If you're craving buckets of blood, broken spines, and jump-scares galore, you'll want to look elsewhere. If you enjoy good acting, give it a go. Also, KUDOS to Shudder for growing a pair and accepting 1-star ratings. I'm still displeased that you rejected my *very* balanced review panning the poorly-written Terrified. And don't pretend you didn't, because other subscribers have reported this as well. We're on to you!
wow awesome!! When will season 2 comes out? plus why only 3 ?