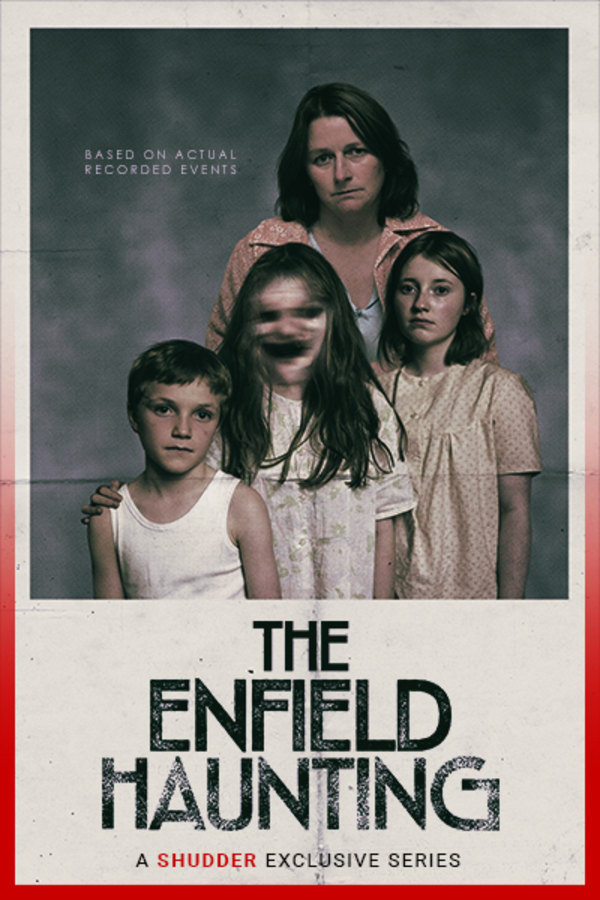 The Enfield Haunting
Inspired by the world's most documented poltergeist incident, THE ENFIELD HAUNTING- adapted from Guy Lyon Playfair's book "This House is Haunted," is a chilling, three-part drama series based on the terrifying and bizarre real events that took place at an ordinary house in 1977. A SHUDDER EXCLUSIVE SERIES.
Member Reviews
I really did not like it. I though it would be a horror movie, not some lame drama about a guy and his wife. Not worth the watch for me.
Really well done. One reviewer called it entry level horror for kids. Jesus, I hope they're not a parent.
It says its not available in my region. Why offer it in my lineup?
Good show to watch, not fathfull to the actual haunting at least to my understanding of it. But still a really good show.
Creepy in parts. Seemed to use some Hollywood stuff to make the story seem scarier than the real life story. Not a bad watch, but ensure you read about the original so you can decide for yourself just how much creative license was taken.