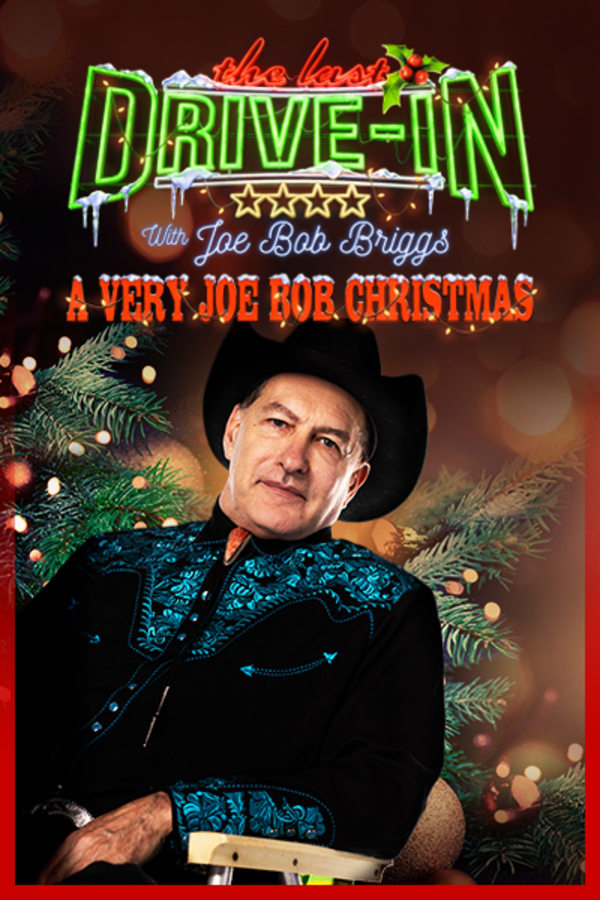 The Last Drive-In: A Very Joe Bob Xmas
Forget Rudolph, Santa and Frosty! This year, spend the holidays at the Drive-In with Joe Bob Briggs and his latest dusk-to-dawn movie marathon featuring a selection of nightmare-inducing films from a beloved cult franchise, notably lacking in Christmas cheer.
Member Reviews
Great Phantasm Marathon! Super interview with "Reggie." I hope there is a Christmas marathon every year forever!!!!!!!!!!!!
Rewatching the Phantasm series with Joe Bob, Darcy and Reggie himself is the perfect gift for fans like myself. Saw the original in theaters with my cousin back in the day. It freaked us out by the end and we gleefully walked out, head still ringing with that unforgettable score and audience screams. I tried to get him to talk about the movie but he didn't have much to say other than he liked it. Been looking for fellow fans to discuss these classics for years. Found a few along the way, but never enough. A show like the Drive-In is like the Tall Man's eerie humming beam portal, calling you into this sought-out dimension. Thank you Joe Bob and Shudder folks.
LONG LIVE JOE BOB, LONG LIVE THE DRIVE-IN!!!
Joe Bob should host a marathon for every major holiday! This was a great Christmas marathon. I wish part 2 would've been included too, it has some fun moments and great practical effects. Great to see Reggie still locked and loaded! As for the 4 films, I love them all. Although I wish Ravager would have tied more loose ends up for those of us that waited so long for the conclusion. Must see collection for any horror fan!
Only reason I have a SHUDDER subscription is to watch Joe Bob's Last Drive-In. So keep him and pay him whatever he wants SHUDDER! Oh, and thanks for having him.