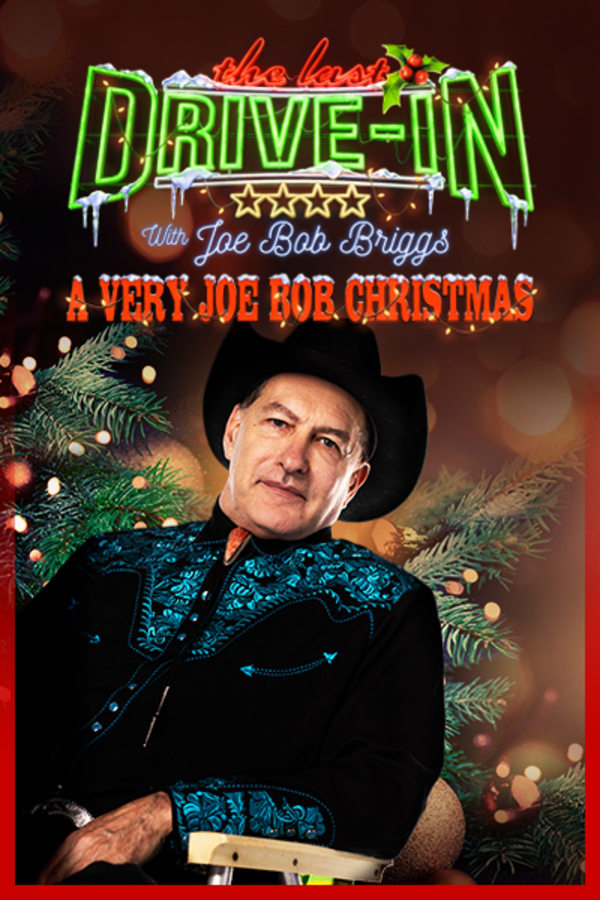 The Last Drive-In: A Very Joe Bob Xmas
Forget Rudolph, Santa and Frosty! This year, spend the holidays at the Drive-In with Joe Bob Briggs and his latest dusk-to-dawn movie marathon featuring a selection of nightmare-inducing films from a beloved cult franchise, notably lacking in Christmas cheer.
Member Reviews
Joe Bob updates the horror host experience for the present day. Back when the old Universal monster films were still considered scary, local stations were wary of presenting them without providing horror hosts to guide viewers through them. Now that Frankenstein and Dracula seem more like nostalgia than horror, stronger stuff is needed to elicit the same effect. I don't know if I could have made it through Society without knowing that Joe Bob would keep returning to put things in perspective. Society was a three vomit bag classic and I hate regurgitating my movie-watching popcorn, it gets stuck in my throat and makes me cough. Thanks to Joe Bob's mastery of horror hosting every bite that went down stayed down, thank you. Darcy was magnificent also bringing the mail girl concept into the 21st century. She no bimbo. She's conversant about horror films and respects the host in her way and visa-versa. I was going to say there's more to her than meets the eye but she contributed one hell of an eyeful this week and bless her for it. Five skulls for Joe Bob and Darcy. I'm proud to be a fan.
likagrl27 So are we 80yrs Or 89yrs since your spamming the thread. Shudder is not for snowflake C.u.n.t.s Like yourself So we suggest you go find your safe space in your parents basement and cry us all a river. I'm sure you are offended about something sweetie. Now go be a good little girl
Thank you Shudder for bringing Joe Bob Briggs back! Very greatful!
I originally saw this special on VRV. Where's Ravager? Anyway, after watching that film a second time via this special, I've come to appreciate what it does well a little more. Still, it's kinda bad overall. He really should've seen 2 instead.