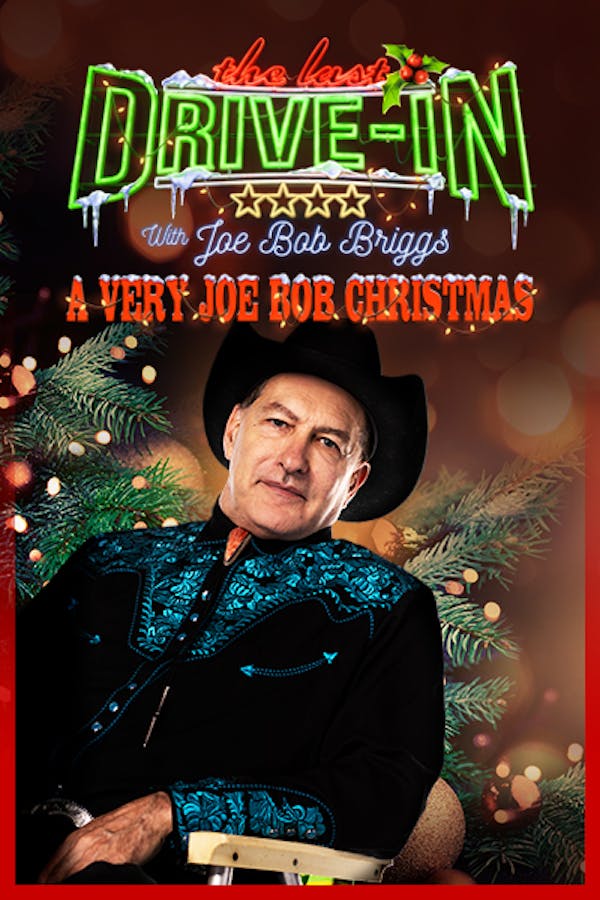 The Last Drive-In: A Very Joe Bob Xmas
Forget Rudolph, Santa and Frosty! This year, spend the holidays at the Drive-In with Joe Bob Briggs and his latest dusk-to-dawn movie marathon featuring a selection of nightmare-inducing films from a beloved cult franchise, notably lacking in Christmas cheer.
Member Reviews
I've been following the movies since the first one when I was a kid but the first movie is definitely the best one
I had never seen Phantasm before watching this marathon. I like the first one, the rest were okay. I would not call myself a big fan, still fun though. Part Two was missing for a very good reason: Joe Bob said it's because of the destruction of the very rare ultimate American muscle car, the Hemi Cuda. Even to a guy who only thinks of cars as a vehicle to get from point A to B, like me, thinks it's a crime. Why Cascarelli would do that, God only knows, but a man like Joe Bob has to draw the line.
OMG, not the Christmas marathon I was expecting, but one I thoroughly enjoyed! I had only ever seen Phantasm, and part 2, so seeing the others with Joe Bob for the first time was a treat! I'm glad he didn't understand what was going on either, because I felt really dumb :D I will watch pretty much anything he shows! More please!
I can hear joe bob talk horror all day but where's 2?
Kinda weird that II is missing, but I did enjoy watching the rest of the series as I had no idea it had progressed beyond II. Thank you, Shudder and keep the Drive-In alive!