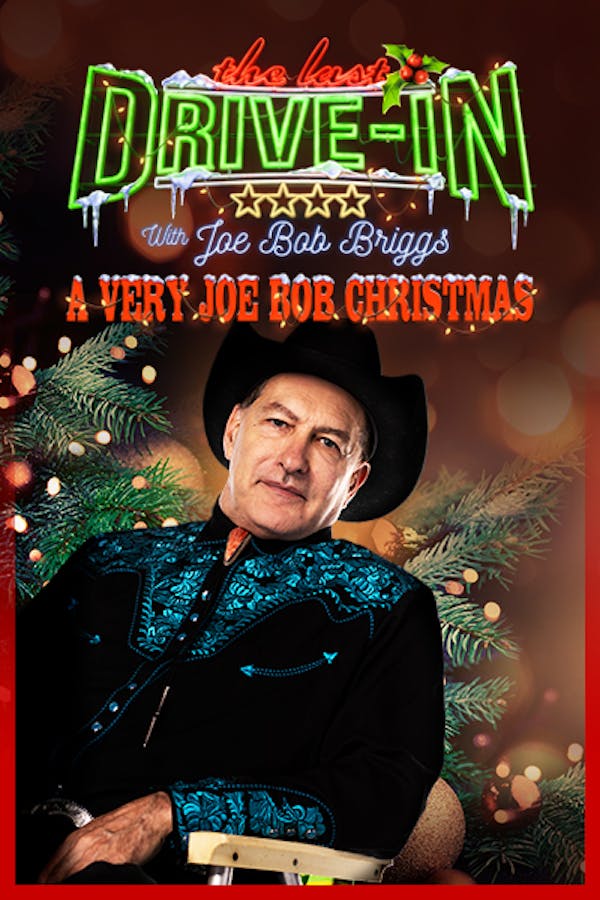 The Last Drive-In: A Very Joe Bob Xmas
Forget Rudolph, Santa and Frosty! This year, spend the holidays at the Drive-In with Joe Bob Briggs and his latest dusk-to-dawn movie marathon featuring a selection of nightmare-inducing films from a beloved cult franchise, notably lacking in Christmas cheer.
Member Reviews
Loved this whole special and love the movies! This was so much fun!
Love this line up and commentary and I probably would not have given the franchise a chance without Joe Bob.
I have a theory about Ravager. Twelve writers wrote their versions with no idea what the others were doing. Then the director took the pages of all 12 scripts, threw them into the air and randomly put a bunch of pages together until he felt it was long enough for a movie. Seems plausible.
A nice twist for Christmas! the phantasm films are awesome.
I love Joe Bob, and I love Phantasm, but this isn't the way to watch it. I've read extensively about the production of Phantasm, and it's just not that interesting. "I grew up rich, so I made a movie." "We thought of a weird thing, so we put it in the movie." You're much better off just watching Phantasm without breaks bringing you out of the odd trance it induces.