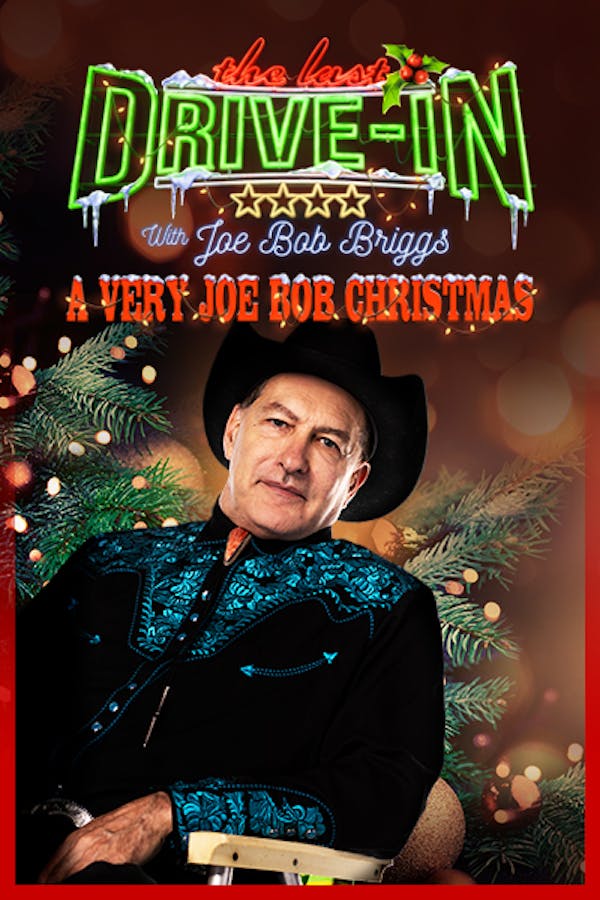 The Last Drive-In: A Very Joe Bob Xmas
Forget Rudolph, Santa and Frosty! This year, spend the holidays at the Drive-In with Joe Bob Briggs and his latest dusk-to-dawn movie marathon featuring a selection of nightmare-inducing films from a beloved cult franchise, notably lacking in Christmas cheer.
Member Reviews
yes! Joe bob is everything
One is the Best . But to be honest I seen 2 in the theater. And I am gunna tell you…..it was pretty badass movie! Acting was better, script was good, cinematography was excellent, and seeing Scrim 30 foot head saying "No it isn't " at the kids. Pretty pretty pretty SWEET
Now I can say I've seen them all. Agreed that #4 was the best. Joe Bob & Darcy make these films that much better.