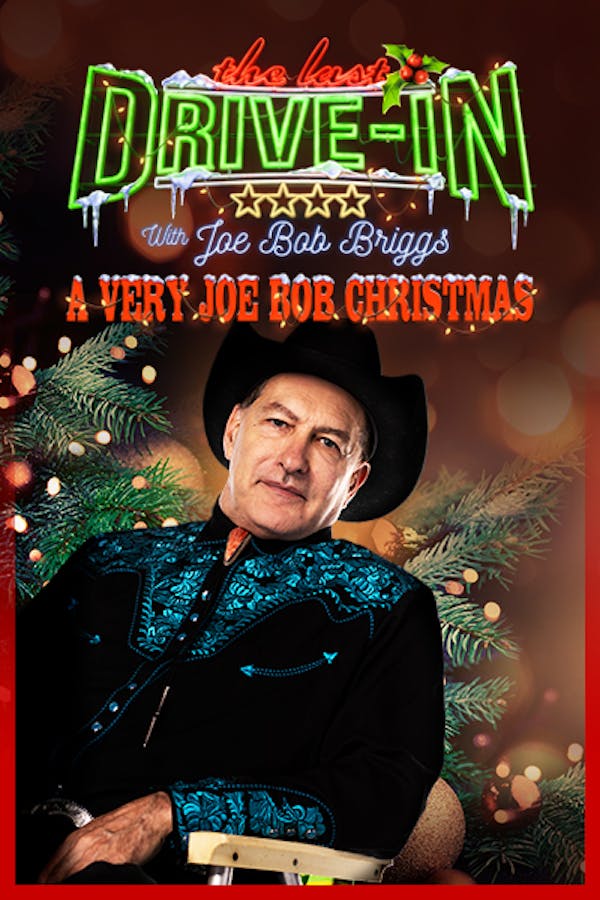 The Last Drive-In: A Very Joe Bob Xmas
Forget Rudolph, Santa and Frosty! This year, spend the holidays at the Drive-In with Joe Bob Briggs and his latest dusk-to-dawn movie marathon featuring a selection of nightmare-inducing films from a beloved cult franchise, notably lacking in Christmas cheer.
Member Reviews
A nice twist for Christmas! the phantasm films are awesome.
I love Joe Bob, and I love Phantasm, but this isn't the way to watch it. I've read extensively about the production of Phantasm, and it's just not that interesting. "I grew up rich, so I made a movie." "We thought of a weird thing, so we put it in the movie." You're much better off just watching Phantasm without breaks bringing you out of the odd trance it induces.
the best way to spend Christmas is with Joe Bob Briggs, the Tall Man, and Jim Beam.
Ah I haven't laughed like this in a long time! Love Phantasm love Joe Bob. Love Finally getting to watch this as Xmas comes upon us once again. Love Joe Bob's "Christmas Story" on part IV
Keep it coming shudder and joe bob.