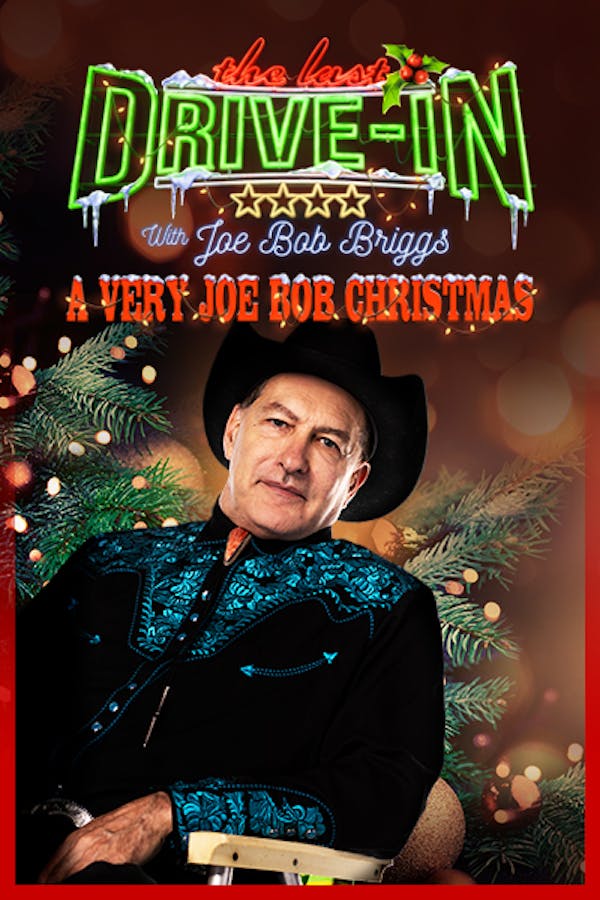 The Last Drive-In: A Very Joe Bob Xmas
Forget Rudolph, Santa and Frosty! This year, spend the holidays at the Drive-In with Joe Bob Briggs and his latest dusk-to-dawn movie marathon featuring a selection of nightmare-inducing films from a beloved cult franchise, notably lacking in Christmas cheer.
Member Reviews
Phantasm movies are so unique.
Joe Bob is the best! 3 STARS! I say check it out!
That final close up of Dawn and she's got a smile on her face, man I haven't laughed that hard in a long time. This one was pretty good and always makes for a better movie when Joe Bob is here with us.
Another wonderful Joe Bob experience!
this is by hands down one of the best joe bobs las drive in showing its neck and neck with halloween hootnnany only thing thats missing is part 2 just like the halloween marathon. i dont know why this was taken off for a while but i am glad its back on.