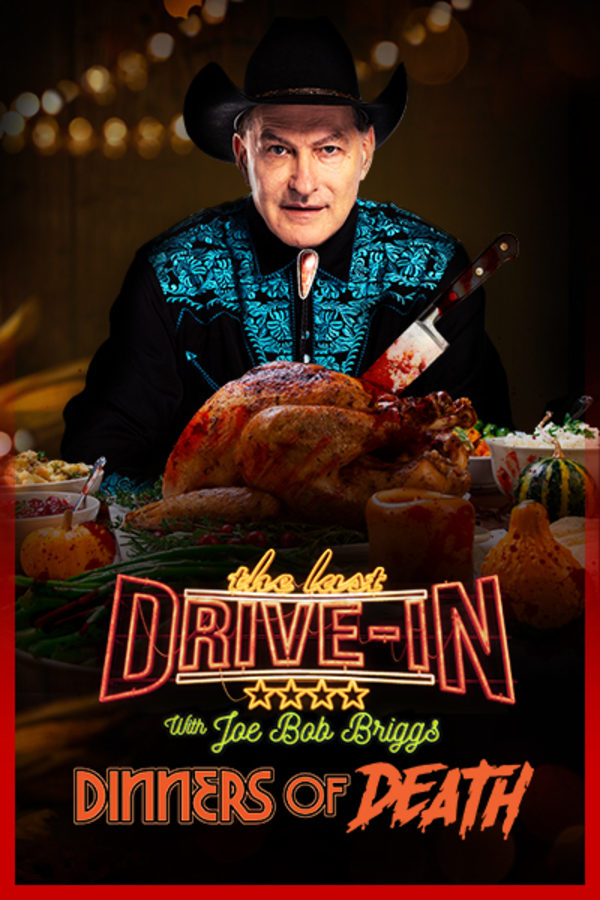 The Last Drive-In: Joe Bob's Dinners of Death
Feast on a selection of "deadly dinner" films picked by the world's foremost (and possibly only) drive-in movie critic, kicking off with Joe Bob's all-time favorite drive-in classic, which he'll be presenting for the first time in more than thirty years of TV horror hosting.
Member Reviews
Bring me back. Thanks JBB
THE BEST...I was so excited to see you on Shudder. You are the reason i came back to Shudder. I hope you continue to do more Drive Ins. Loved the show!!!
The content that Joe Bob provides is worth the price of a subscription all on its own.