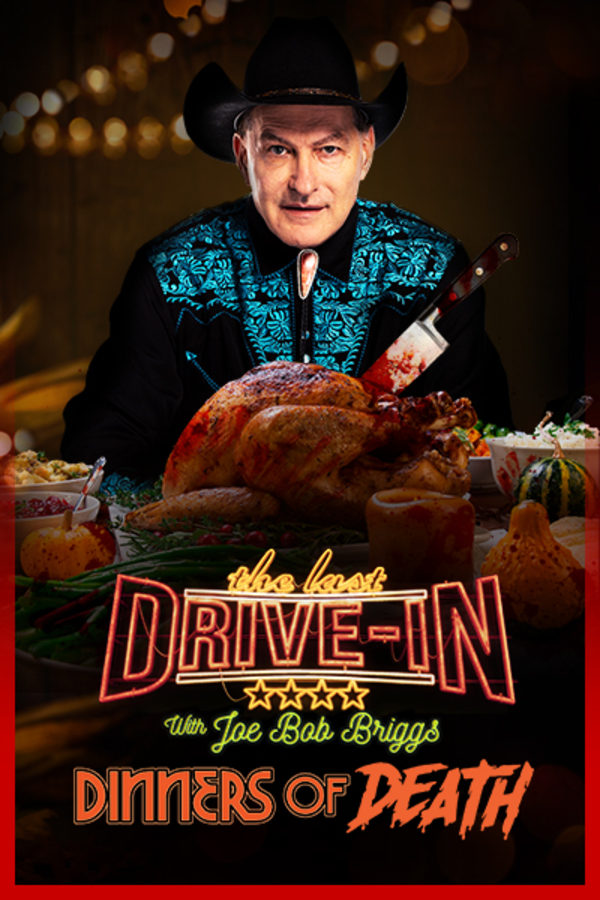 The Last Drive-In: Joe Bob's Dinners of Death
Feast on a selection of "deadly dinner" films picked by the world's foremost (and possibly only) drive-in movie critic, kicking off with Joe Bob's all-time favorite drive-in classic, which he'll be presenting for the first time in more than thirty years of TV horror hosting.
Member Reviews
Joe Bob Briggs is awesome and knowledgeable. Not to mention a top horror movie to boot!
🍗 This dinner is bon-appétit finger-licking-good even a year later!! Loved Joe Bob's tribute to Tobe Hooper!! Cheers, dig in!! 🍗
I can't believe Joe Bob called pumpkin pie "cake."
This is a grand Thanksgiving tradition of mine, thank you so much Joe Bob, also can not wait for season 2 of The Last Drive In!