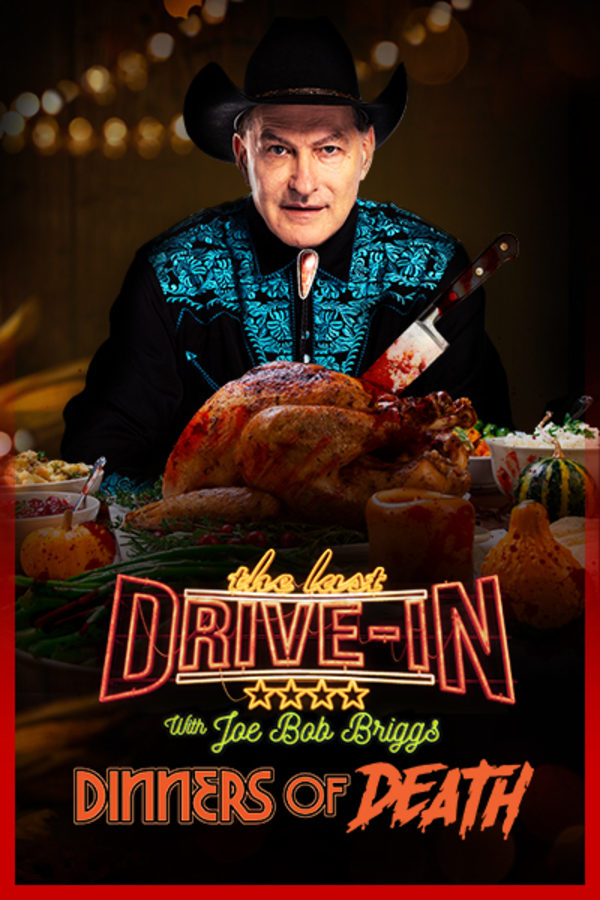 The Last Drive-In: Joe Bob's Dinners of Death
Feast on a selection of "deadly dinner" films picked by the world's foremost (and possibly only) drive-in movie critic, kicking off with Joe Bob's all-time favorite drive-in classic, which he'll be presenting for the first time in more than thirty years of TV horror hosting.
Member Reviews
its confusing when the Vatican says Jesus wont be coming back.... Because Joe Bob has been around for quite a while now. :-P Love this show ! Thank you for all the laughter, and the good times. Cheers.
Shudder, please don't let Joe Bob quit. Pay him a lot.
I am almost 40 now, but my fondest horror memories are watching USA network's Friday the 13th marathons and TNT MonsterVision with Joe Bob Briggs. These new marathons have the feel of the 90s original with an even sharper Joe Bob. Please give Joe all the money shudder; I am a member as long as he has a show. Seems like the nicest/genuine guy in show business and thus the reason why I am fan and support him.
this was so much better than spending time with my crap family! thanks, joe bob and shudder!
Joe Bob is back and here to stay in the living rooms of horror fans everywhere! Fans rejoice!