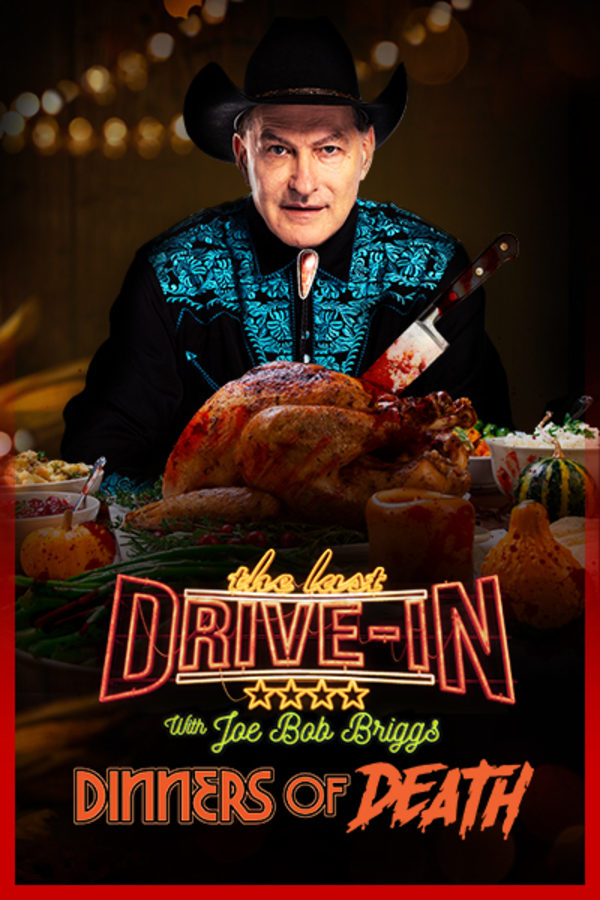 The Last Drive-In: Joe Bob's Dinners of Death
Feast on a selection of "deadly dinner" films picked by the world's foremost (and possibly only) drive-in movie critic, kicking off with Joe Bob's all-time favorite drive-in classic, which he'll be presenting for the first time in more than thirty years of TV horror hosting.
Member Reviews
Another great round of movies and commentary by Joe Bob. I even checked out his old book from the public library. I don't always feel comfortable watching though when the family is around.
It's amazing what a great host can add to a great movie like Texas chainsaw massacre. It is also amazing that a great host can make blood feast watchable.
Such good entertainment and excellent commentary by Joe Bob makes this 5 Skulls to the extreme.
Except for Universal canon, I used to avoid horror flicks. But Joe Bob taught me how to watch them. With Joe Bob as a guide I have learned how to enjoy drive-in movies. Now I'm a fan.Blood Rage was pure fun from beginning to end. Can't wait until the December marathon.