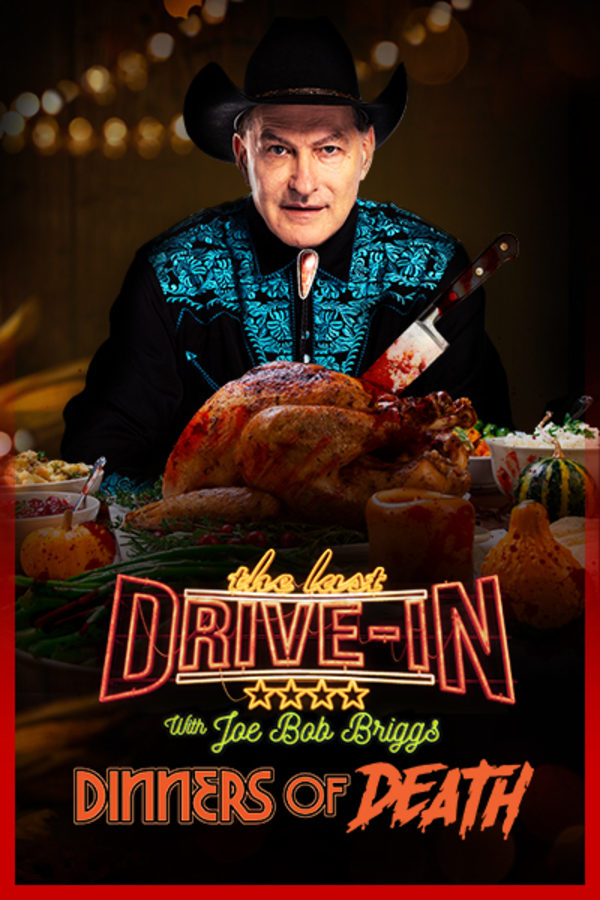 The Last Drive-In: Joe Bob's Dinners of Death
Feast on a selection of "deadly dinner" films picked by the world's foremost (and possibly only) drive-in movie critic, kicking off with Joe Bob's all-time favorite drive-in classic, which he'll be presenting for the first time in more than thirty years of TV horror hosting.
Member Reviews
Brings me back to the monstervision days. Nice work Joe Bob.
Don't know why Dead or Alive was on here. It was interesting in its own right, I guess... just doesn't really fit. The rest of the movies were great.
Joe Bob is the reason I have Shudder. I hope he can do another dusk to dawn to dusk to dawn marathon this summer. Just let us know in advance. I'm taking vacation time.
Joe Bob is the reason I subscribe. Great stuff!