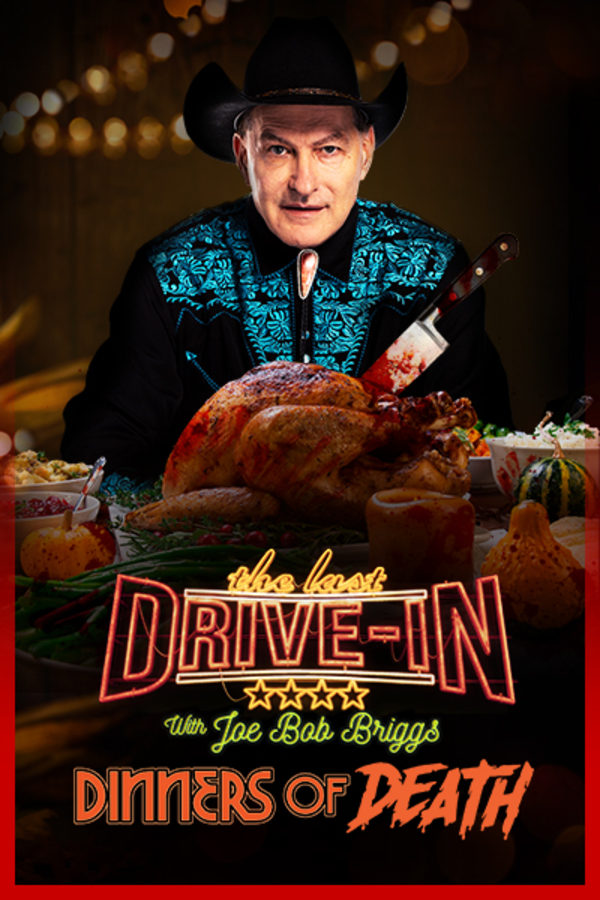 The Last Drive-In: Joe Bob's Dinners of Death
Feast on a selection of "deadly dinner" films picked by the world's foremost (and possibly only) drive-in movie critic, kicking off with Joe Bob's all-time favorite drive-in classic, which he'll be presenting for the first time in more than thirty years of TV horror hosting.
Member Reviews
Please please please can we get more episodes of Last Drive In?! I love watching movies with Joe Bob and his added commentary and horror facts and info makes it so much more fun! We miss Joe Bob Briggs!
Umm...how in the bluest of blue hells can you be a fan of horror and hate joe bob Briggs? JohnFlanders are you sure your first name isn't Ned?
JohnFlanders is garbage. Wtf is he even doing on shudder?
Apparently JohnFlanders is not a golfer!
Garbage. Wtf is this even doing on shudder?