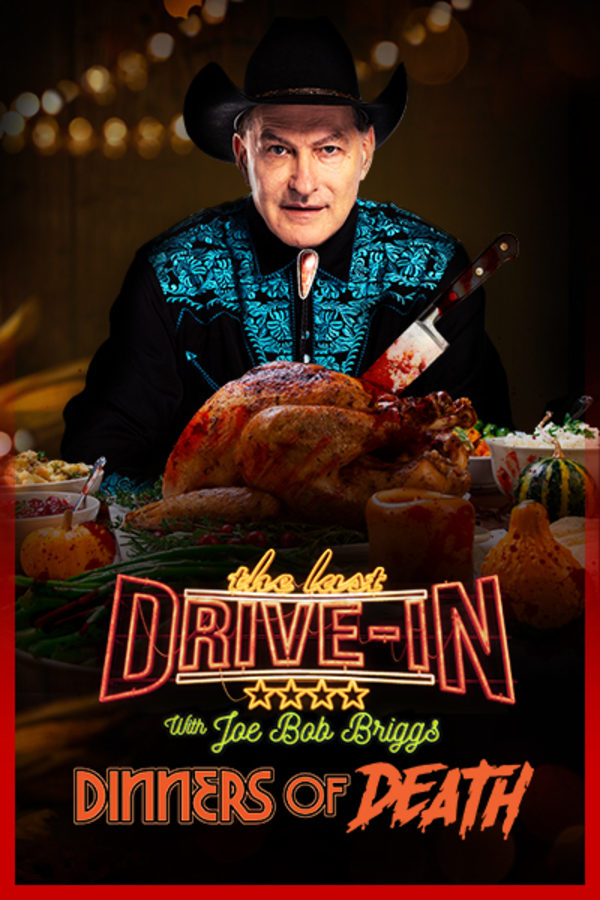 The Last Drive-In: Joe Bob's Dinners of Death
Feast on a selection of "deadly dinner" films picked by the world's foremost (and possibly only) drive-in movie critic, kicking off with Joe Bob's all-time favorite drive-in classic, which he'll be presenting for the first time in more than thirty years of TV horror hosting.
Member Reviews
Never enough Joe Bob. Love this!
It's Joe Bob back for the holidays!! Got to absolutely love spending time at the Drive-In with Joe Bob Briggs bringing you back to classic late night tv watching. As always a wonderful experience and memory.
Came back to Shudder for more Joe Bob Briggs. Good selection this time as well and excellent special guest interview
Bring me back. Thanks JBB