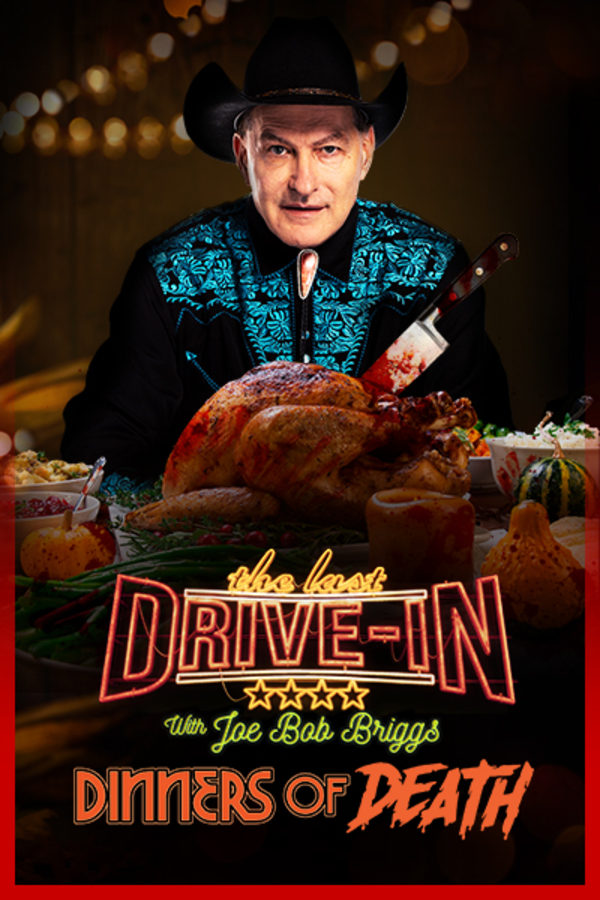 The Last Drive-In: Joe Bob's Dinners of Death
Feast on a selection of "deadly dinner" films picked by the world's foremost (and possibly only) drive-in movie critic, kicking off with Joe Bob's all-time favorite drive-in classic, which he'll be presenting for the first time in more than thirty years of TV horror hosting.
Member Reviews
LOVE Joe Bob Briggs! Hope Shudder keeps his series. I love his commentary
Was just about to wrap up the Dinners of Death with Blood Rage, which shows up in the app on Xbox One, but then I get a "premium member only" message. Okay...
Please Shudder...more Joe Bob!! How about a regular weekend drive-in timeslot throughout the year?
Please....more Joe Bob!!! More than you already have scheduled!! Add more!!! You'll get my money month after month if you have more regular Joe Bob related offerings. Thanks
saw the texas chain saw masscre. it was great. awesome commentary too.