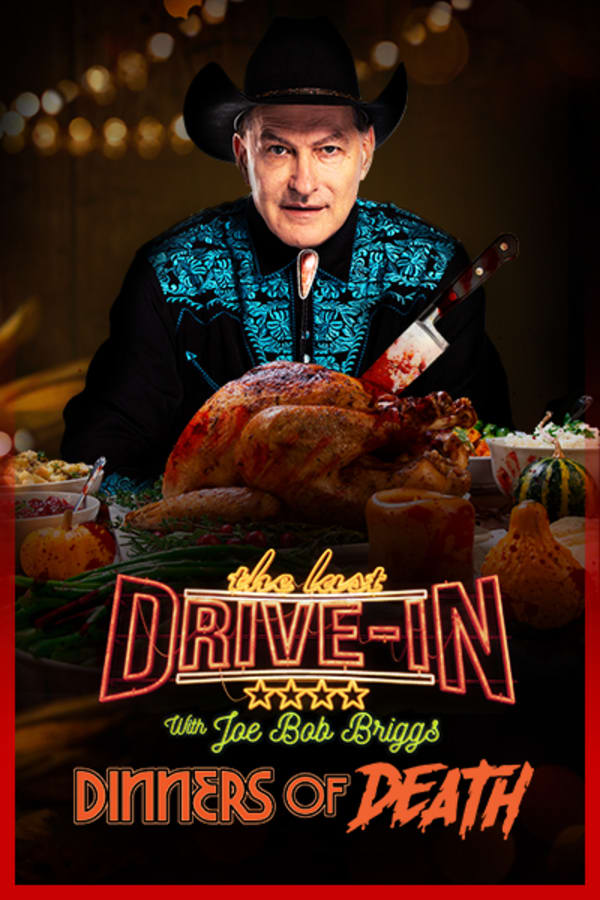 The Last Drive-In: Joe Bob's Dinners of Death
Feast on a selection of "deadly dinner" films picked by the world's foremost (and possibly only) drive-in movie critic, kicking off with Joe Bob's all-time favorite drive-in classic, which he'll be presenting for the first time in more than thirty years of TV horror hosting.
Member Reviews
The best thing to ever hit shudder.
The best thing that has ever hit shudder.
I had only seen "The Texas Chainsaw Massacre" when this first came out. I watched on the livestream and it was wonderful to watch "The Hills Have Eyes" for the first time with Joe Bob! I also enjoyed his interview with Michael Berryman, who seems like a real nice down-to-earth guy. Unfortunately, I fell asleep during "Dead or Alive", but as soon as the Dinners of Death became available, I watched and loved "Blood Rage", a great fun 80s slasher. I've watched each Joe Bob special and will continue to do so as they come out. Thanks, Shudder!
All hail Joe Bob!! if you have a problem with anything he says, go watch netflixy