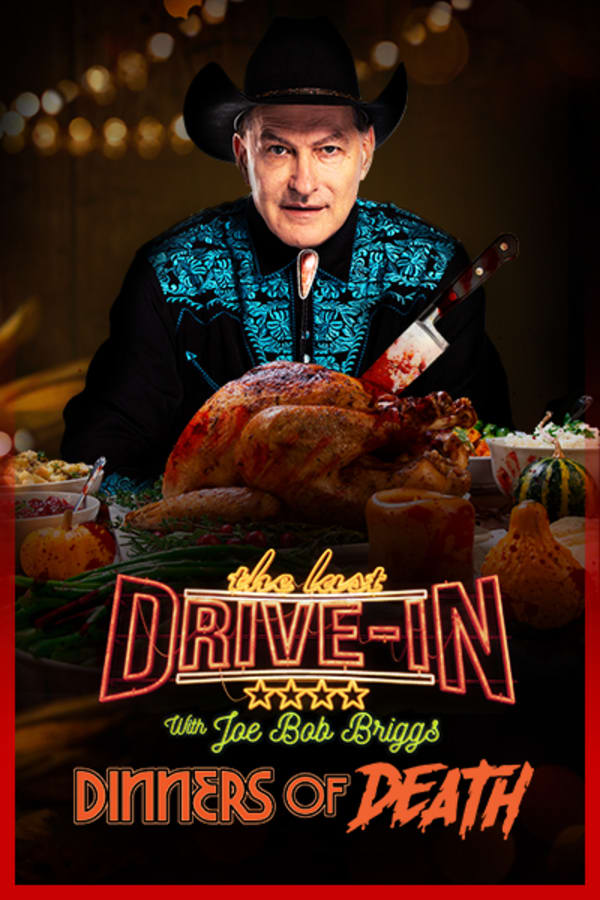 The Last Drive-In: Joe Bob's Dinners of Death
Feast on a selection of "deadly dinner" films picked by the world's foremost (and possibly only) drive-in movie critic, kicking off with Joe Bob's all-time favorite drive-in classic, which he'll be presenting for the first time in more than thirty years of TV horror hosting.
Member Reviews
love joe bob. he is fracking funny as hell and is satire is both witty and bull-faced comical. I didnt care for the 4 movie choices
Joe Bob is the best!!! He knows so much about these movies and is very entertaining to watch.
I'll have three more servings of Joe Bob, please.
I subscribe to Shudder for Joe Bob, so I hope they take care of him and keep him around.
Seriously @shudder please keep Joe Bob Briggs I'm Shudder as long as he will, please!!!! We are all hardcore, most the reason they subscribe such as myself. Please see what other 80's slashers like the "Friday the 13th film series/volumes"the complete list of all of the Halloween films this year 20/20!! So many great horror film to do, but it must be Joe Bob Briggs I brag again I've been a huge fan for decades. Like 4 decades. So many other titles Night of the creeps" , halloween II, Halloween 3, Halloween 6, the Fog,even Memoirs of an Invisible Man, Event Horizon, there is so much I think a lot would love. I'm just voicing some recommendations