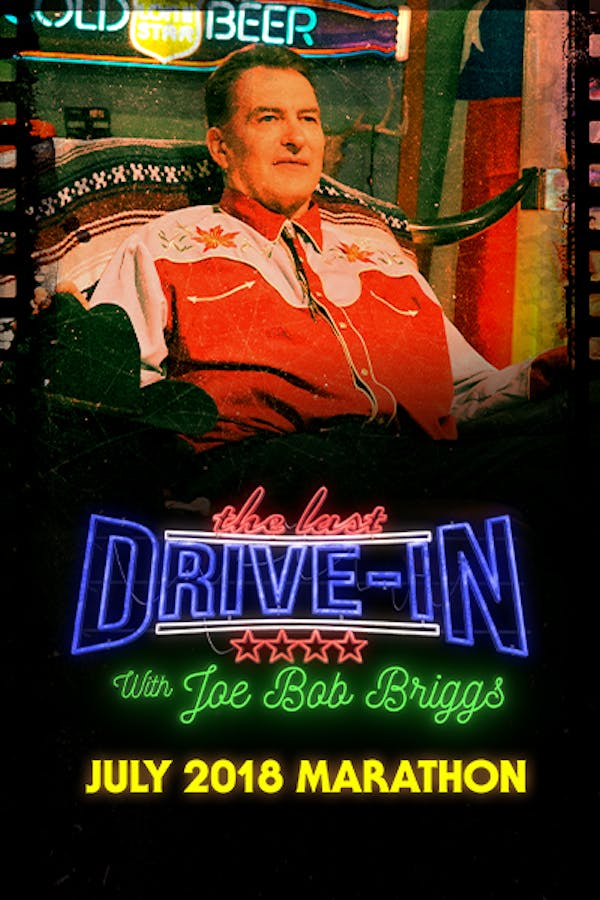 The Last Drive-In: July 2018 Marathon
The World's Foremost Drive-in Movie Critic – actually he's pretty much the world's only Drive-in Critic – Joe Bob Briggs brings his iconic swagger to Shudder. Across 13 movies, this firebrand of horror and drive-in cinema offers honest appreciation, hilarious insight, inside stories and of course, the Drive-in totals.
Member Reviews
This is my first time watching something with Joe Bob and I got to say it's great. He adds a lot of fun, interesting facts and background to each of the movies that keep you watching even if the movie isn't good or doesn't capture your interest.
I'm glad that they decided to do a seasonal show, not just this marathon. Did you notice that Darcy has a much thicker more pronounced valley girl dialect in the marathon? I think Joe Bob thought this was going to be it, so her character was an up to date version of all all the other Mail Girls. But since they decided to do a seasonal show, Darcy was able to act more like herself in stead of a caricature. With the exception of her CA crazy attributes, she is pretty cool. Go Joe Bob and Darcy!
I think I've already reviewed the original marathon, but every time I come back and watch what's left, I see something new! Sadly, I was one of the people that didn't get to see it as it aired, until the next day when Basket Case was on. But when it was put up on the site, I got to watch everything. LOVED IT! Most of the movies I hadn't seen before, so it was really fun getting to watch them with JB's commentary. I've since bought the movies I liked, but will keep hoping they come back on here. More Joe Bob please! The Last Drive-In series, holiday marathons, "summer school" marathons, whatever; just more please!