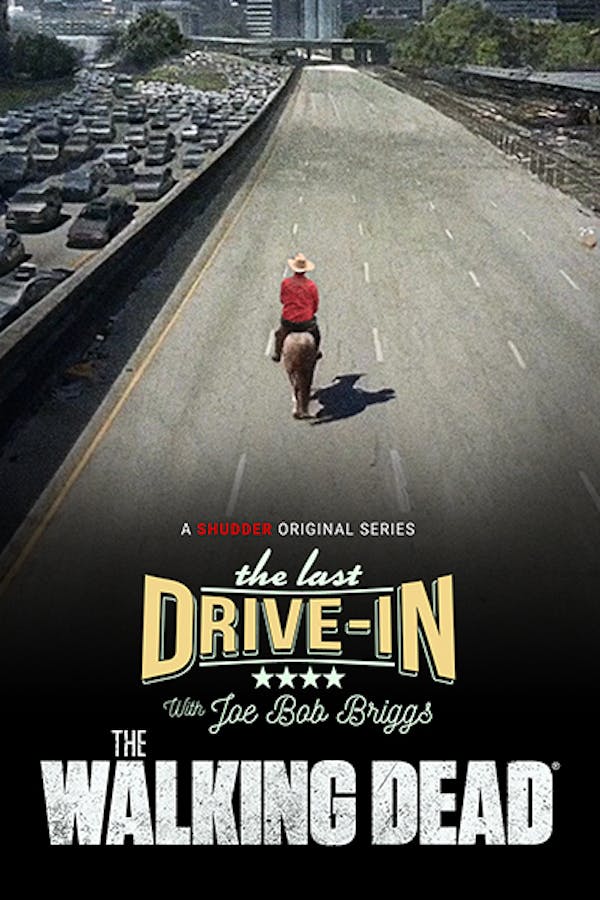 The Last Drive-in: The Walking Dead
Join iconic horror host and foremost drive-in movie critic Joe Bob Briggs and special guest, The Walking Dead Executive Producer and Special Effects Make-up Supervisor/Designer, Greg Nicotero, as they watch the first two episodes of The Walking Dead, Season 1 and talk about the introduction and evolution of walkers, as well as iconic walkers from the series.
Member Reviews
What an epic special. Great episodes, discussion and comedy. Darcy! Stop eating the guests!
Mr. Briggs please present MAY in an upcoming episode a true horror gem of the early 2000s
I absolutely love and had fun with Joe Bob Briggs and great interview with Greg Nicotero
I started watching without previewing the episode list first
first time watchin the last drive-in but i thought it was the perfect time to check it out with em watching the walking dead. i enjoy the show alot and will be checking out more episodes!