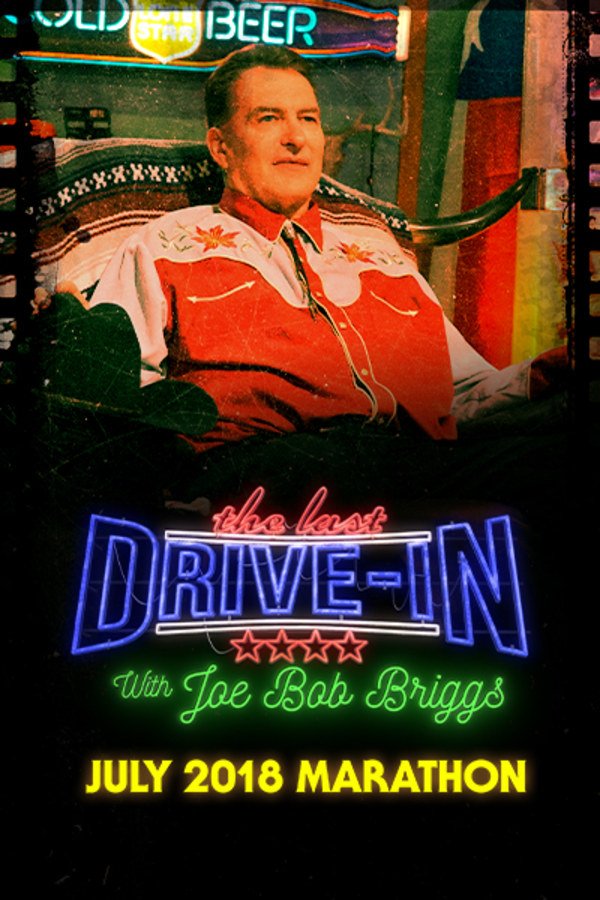 The Last Drive-In: July 2018 Marathon
The World's Foremost Drive-in Movie Critic – actually he's pretty much the world's only Drive-in Critic – Joe Bob Briggs brings his iconic swagger to Shudder. Across 13 movies, this firebrand of horror and drive-in cinema offers honest appreciation, hilarious insight, inside stories and of course, the Drive-in totals.
Member Reviews
LOVE Joe Bob Briggs! PLEASE rewnew his series for infinity with Shudder haha
Im so excited to JBB back again.I love the show
I am rating the experience of watching this on Shudder right not!! It could not be more frustrating!! Fast forward and rewind doesn't work. Stopping doesn't work. When I tried to stop it it just re-loads and starts again. So far when I've tried to watch this it has stopped four times for no reason at all and taking me to my menu on my Roku player
This is why I have Shudder. Joe Bob is a legend. Funny & informative. Im so thrilled to see him again. He is the best film critic ever & Darcy is the cherry on top!
THE best thing about Shudder is the return of horror hosting icon Joe Bob Briggs. With wit and humor he teaches you more about horror movies than you could find anywhere else. Just watch the marathon, I promise you'll have a great time.