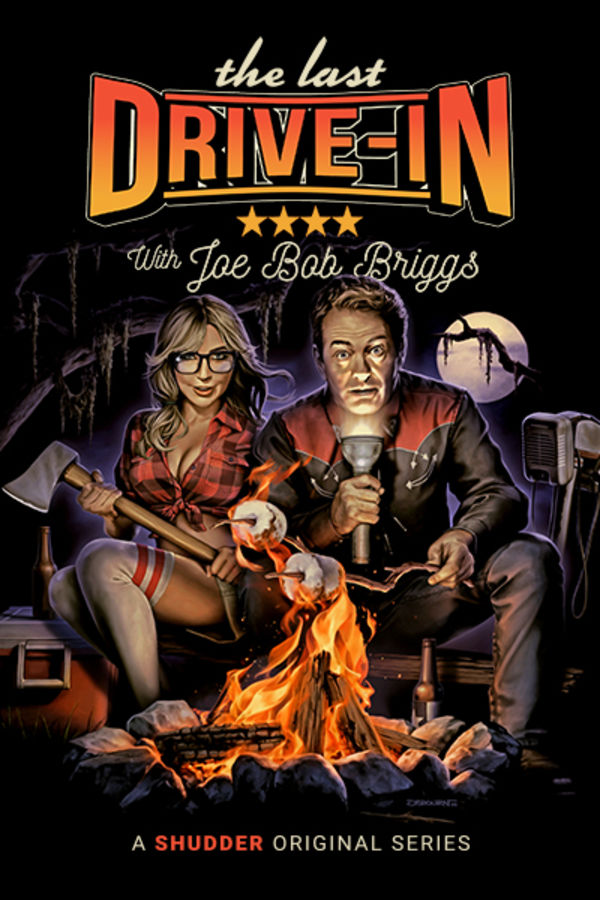 The Last Drive-in With Joe Bob Briggs
Proving once again that "the drive-in will never die," iconic horror host and exploitation movie aficionado Joe Bob Briggs is back with an all-new Shudder Original series, hosting weekly Friday night double features streaming live exclusively on Shudder. Every week, The Last Drive-In series offers an eclectic pairing of films, with selections ranging across five decades and running the gamut from horror classics to obscurities and foreign cult favorites. And from time to time, special surprise guests will drop in on Joe Bob and Darcy the Mail Girl.
Member Reviews
We miss you Joe Bob! Bring on a Season 2!!! Huge fan of this program. It inspires me to watch movies I'd otherwise have skipped and has added a few new favorites to my list. Joe Bob 4Ever!
The Last Drive-In is THE greatest show on all streaming media, without fear of overstatement. This show may well propel Shudder and the entire Horror genre to new heights of popularity and usher in a new cultural renaissance.
LOVE this series! So happy to see it on Shudder and hope that it stays! In my opinion it is one of the best things about Shudder. Nostalgic for so many. Even my 17 year old daughter enjoys it
love drive in with joe bob used to watch every satutday late night but also had a huge crush ( still do ) on the mail girl
I signed up so I could introduce my best friend's kids to Joe Bob. We spent many a Saturday Night sitting around watching him back in the day. We would dub this "family fun night". I cannot wait to start the tradition with them again.