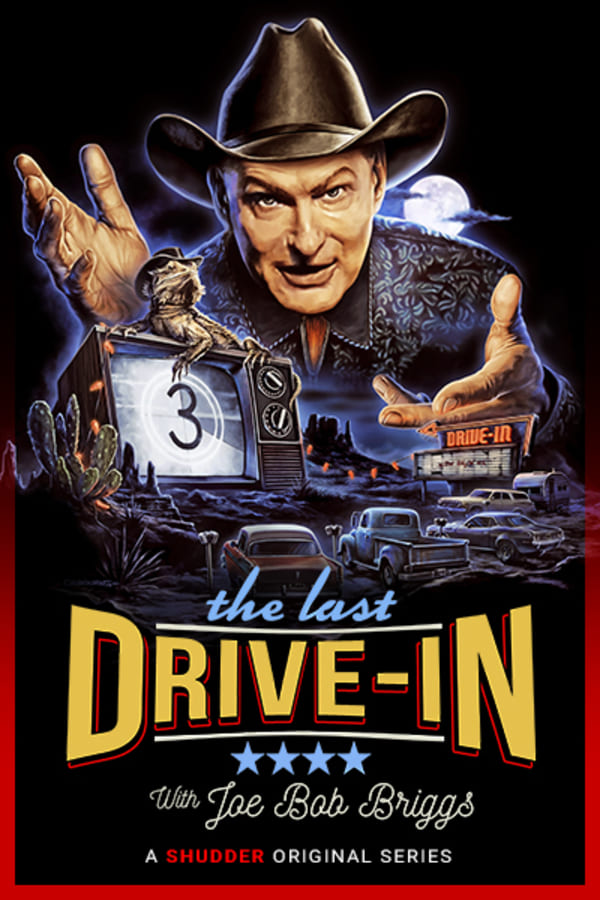 The Last Drive-in With Joe Bob Briggs
Proving once again that "the drive-in will never die," iconic horror host and exploitation movie aficionado Joe Bob Briggs is back with an all-new Shudder Original series, hosting weekly Friday night double features streaming live exclusively on Shudder. Every week, The Last Drive-In series offers an eclectic pairing of films, with selections ranging across five decades and running the gamut from horror classics to obscurities and foreign cult favorites. And from time to time, special surprise guests will drop in on Joe Bob and Darcy the Mail Girl.
Member Reviews
Joe Bob is AMAZING! Thanks for introducing me to this flick, I can't believe I never ran across this! Just the right amount of gross, weird and funny..."four stars, check it out!" -JBB
Joe Bob brings Shudder to a whole new level. Shudder is great. With Joe Bob it is now legendary.
If you ever wanted to get your friends to understand why you like horror flicks, show them this. With compelling tales and opinions on every movie they show, this delves wonderfully into the idea that Horror movies are always more than just whats on screen for us fans. The charisma and passion for the movies is shown both with the the charismatic host Joe Bob Briggs, and the well opinionated and equally passionate Darcy The Mail Girl.
I cant say enough about Joe Bob and his movie choices. I have always loved the wayward horror movie, he has hit the nail on the head so far with the new series. I will never say no to a horror film as I would rather explain why it was not the greatest or why I loved it after having seen. Keep them coming, you have opened my eyes with a few so far. Your a stellar source, glad to have you in my life.