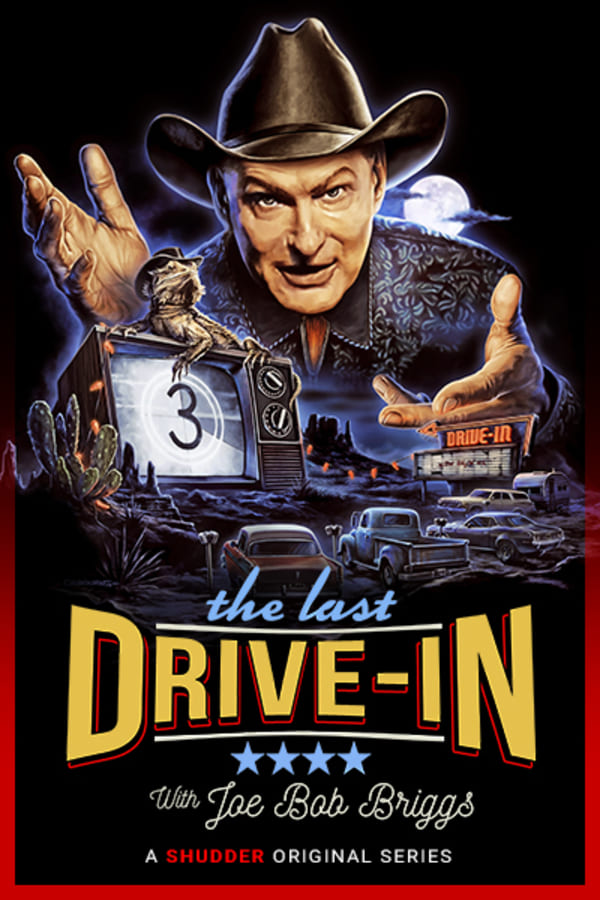 The Last Drive-in With Joe Bob Briggs
Proving once again that "the drive-in will never die," iconic horror host and exploitation movie aficionado Joe Bob Briggs is back with an all-new Shudder Original series, hosting weekly Friday night double features streaming live exclusively on Shudder. Every week, The Last Drive-In series offers an eclectic pairing of films, with selections ranging across five decades and running the gamut from horror classics to obscurities and foreign cult favorites. And from time to time, special surprise guests will drop in on Joe Bob and Darcy the Mail Girl.
Member Reviews
The only reason to have a Shudder subscription.
Can't stop watching. Watching some of these movies brings back great memories. Can't wait for more
as manu have already asked, when does Season Two start? are we going to get a 4th of July special?
So thankful for this show. I didn't know about Joe Bob until I found out about Shudder, and the humor and rants and endless movie information are just incredible. I'll keep watching if you keep producing! This show is reason I keep my subscription.
Joe Bob is great..... I hope he gets a long run with Shudder.