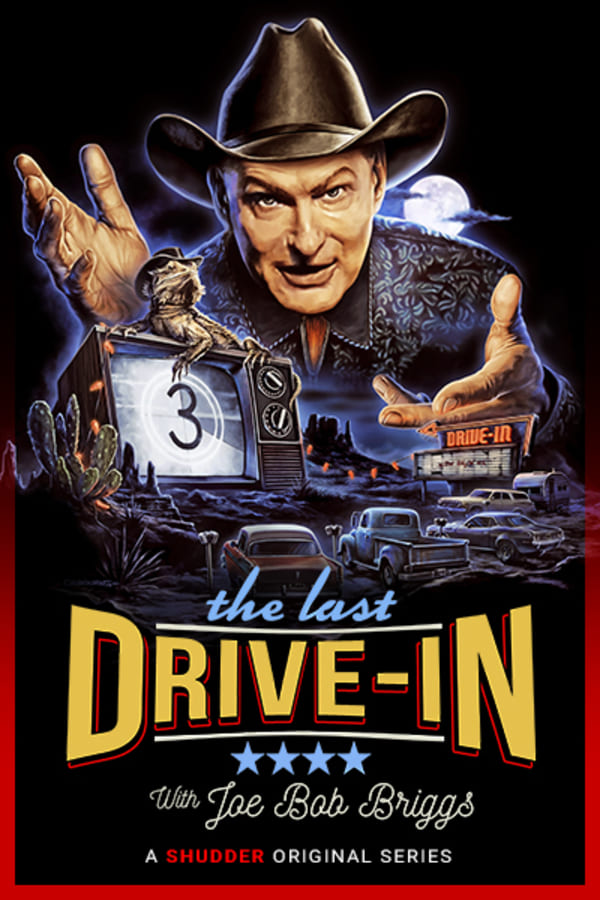 The Last Drive-in With Joe Bob Briggs
Proving once again that "the drive-in will never die," iconic horror host and exploitation movie aficionado Joe Bob Briggs is back with an all-new Shudder Original series, hosting weekly Friday night double features streaming live exclusively on Shudder. Every week, The Last Drive-In series offers an eclectic pairing of films, with selections ranging across five decades and running the gamut from horror classics to obscurities and foreign cult favorites. And from time to time, special surprise guests will drop in on Joe Bob and Darcy the Mail Girl.
Member Reviews
Great, Joe Bob is as awesome as ever. His commentary is insightful and well appreciated by horror nerds. Loss of one skull because of Darcy. Everything else is perfect. 4.5.
It's so great to have Joe Bob back in the chair. Darcy is fantastic as well, and as the library grows, so too will Joe Bob's audience. We are Drive-In Mutants We are not like other people We are sick We are disgusting We believe in Blood And Breasts And Beasts If life had a vomit meter We'd be off the scale As long as one Drive-In remains On the planet Earth We will party like jungle animals We will boogie 'til we puke The Drive-In will never die
Being a fan of Joe Bob when I was younger, I was really looking forward to this, but the brevity that worked in his favor is gone and he too often drifts into windbag country. Botoxed monstrosity Darcy doesn't bring that much to the party as well. Disappointed.
This is worth the price of Shudder alone