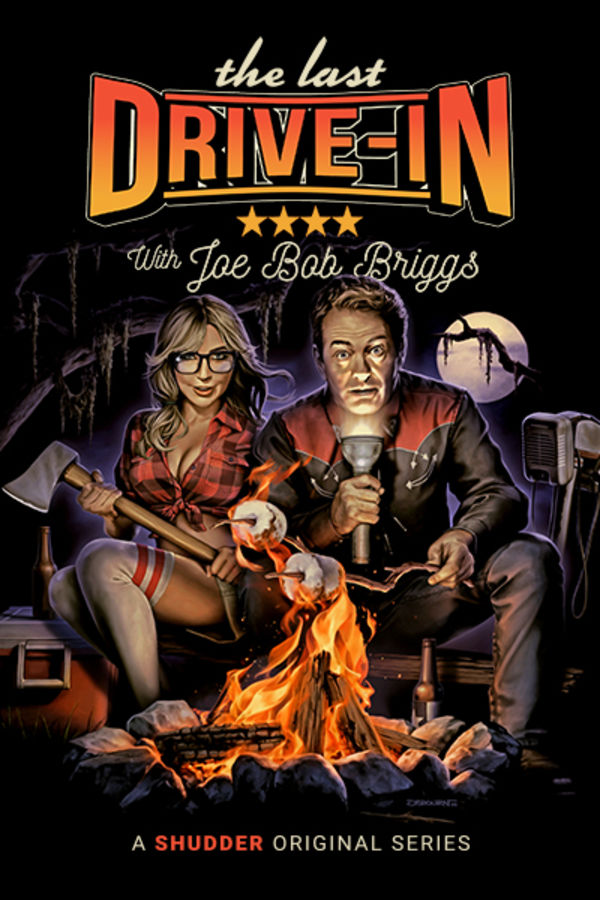 The Last Drive-in With Joe Bob Briggs
Proving once again that "the drive-in will never die," iconic horror host and exploitation movie aficionado Joe Bob Briggs is back with an all-new Shudder Original series, hosting weekly Friday night double features streaming live exclusively on Shudder. Every week, The Last Drive-In series offers an eclectic pairing of films, with selections ranging across five decades and running the gamut from horror classics to obscurities and foreign cult favorites. And from time to time, special surprise guests will drop in on Joe Bob and Darcy the Mail Girl.
Member Reviews
Fantastic! The Drive-In Will Never Die! Long Live Joe Bob!!!
Joe Bob Briggs is THE reason I subscribed to Shudder. Well done.
Joe Hon is the reason I got into horror back in the 90's. I have now gotten a friend who hates scary things into the genre too due to Joe Bob. The one skull reduction is not due to the show, but due to the fact that Shudder keeps losing the rights to movies Joe Bob has hosted
Love this show! It is my absolute favorite on Shudder and I'm so happy they brought Joe Bob back from my childhood. One bone to pick with Shudder though... please stop taking them away and add back the missing episodes!!!
man i loved this guy on tnt late nights hope shudder keeps up with this one