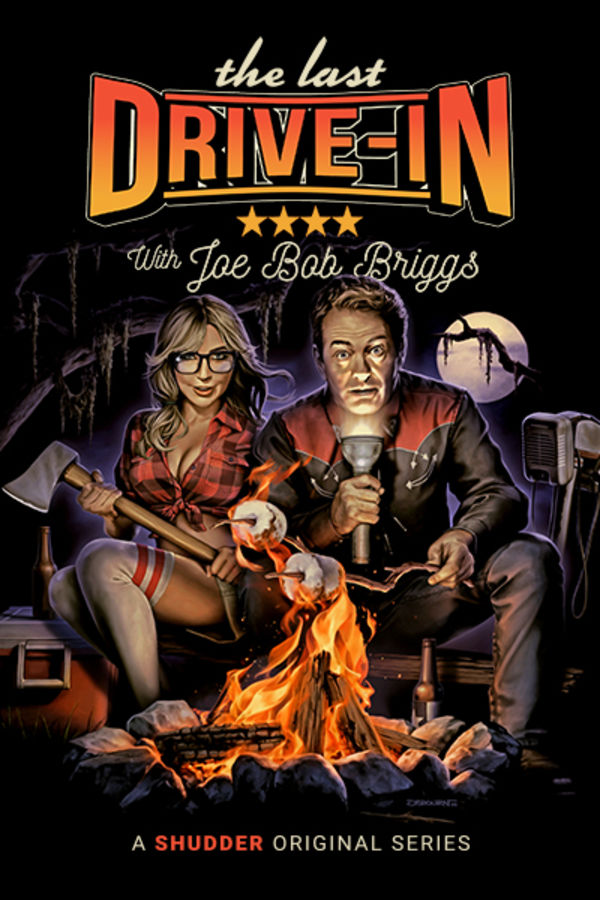 The Last Drive-in With Joe Bob Briggs
Proving once again that "the drive-in will never die," iconic horror host and exploitation movie aficionado Joe Bob Briggs is back with an all-new Shudder Original series, hosting weekly Friday night double features streaming live exclusively on Shudder. Every week, The Last Drive-In series offers an eclectic pairing of films, with selections ranging across five decades and running the gamut from horror classics to obscurities and foreign cult favorites. And from time to time, special surprise guests will drop in on Joe Bob and Darcy the Mail Girl.
Member Reviews
Love Joe Bob. if that's really him. But I cannot find Prom Night 2 to watch that particular episode
I give this five skulls. I grew up as a kid watching Joe Bob and felt like he was a friend I was watching the movies with. It's a shame you guys can't get the missing ones due to rights or whatever. At least give us his commentary. I personally think you should keep him on as o don't know if I will stay subscribed one I make it through his content.
Love Joe Bob. Glad I watched when it was on before they got taken away. I found out about losing the rights to movies the hard way when I watched the 24 hour marathon after the fact and half the movies were gone. There is hope. I know Pieces was removed and has now returned. Maybe the same will happen for C.H.U.D., The Stuff. Prom Night 2, and House of the Devil
I want every single movie narrated by Joe Bob, I hate watching movies without his intermissions!
Just subscribed only to see Joe Bob. Watched all the available episodes. Why the missing episodes? Not exactly "truth in advertsing" If Joe Bob goes, so do we!