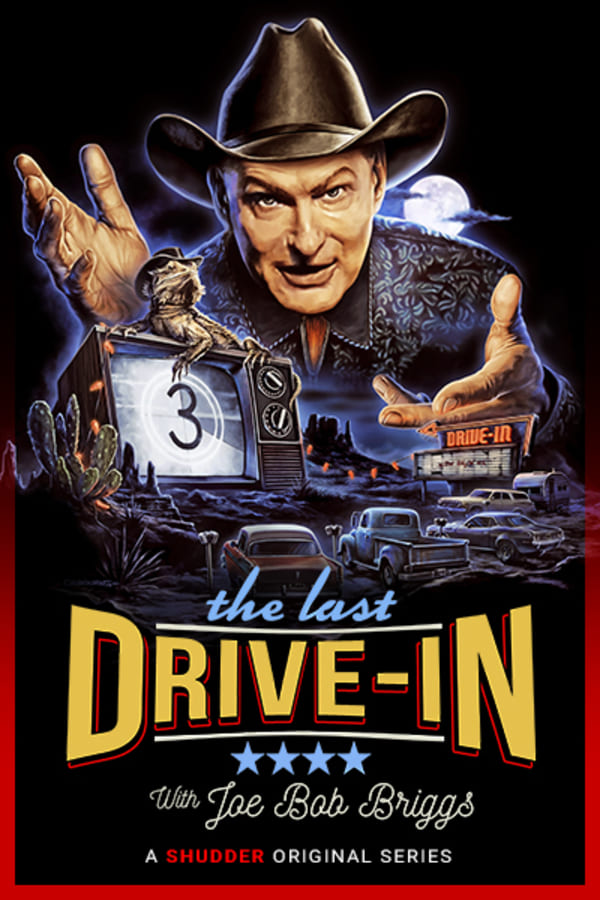 The Last Drive-in With Joe Bob Briggs
Proving once again that "the drive-in will never die," iconic horror host and exploitation movie aficionado Joe Bob Briggs is back with an all-new Shudder Original series, hosting weekly Friday night double features streaming live exclusively on Shudder. Every week, The Last Drive-In series offers an eclectic pairing of films, with selections ranging across five decades and running the gamut from horror classics to obscurities and foreign cult favorites. And from time to time, special surprise guests will drop in on Joe Bob and Darcy the Mail Girl.
Member Reviews
I am having so much fun enjoying Joe Bob with my son on Friday's. My son is at the same age I was at the peak of my horror youth. We will be on a trek to meet Joe Bob this summer at a local horror-con thisHere's to hoping we get a few marathons this summer/fall before season 2. Also praying for a season 2. Long live the drive in from a dad mutant and a son mutant.
I will also cancel my Shudder subscription if they take away this show.
The Stuff and Street Trash are classics, along with Joe Bob's searing yet hilarious social commentary. This show must go on...the drive in will never die!
Why haven't we heard about more episodes of "Drive In" yet? It's a NO-BRAINER … don't let them end this Friday without an announcement of renewal for sometime in the near future, PLEASE. This show is great. JBB and Darcy are bringing you in thousands of new fans … do the right thing, sign them up for more shows.