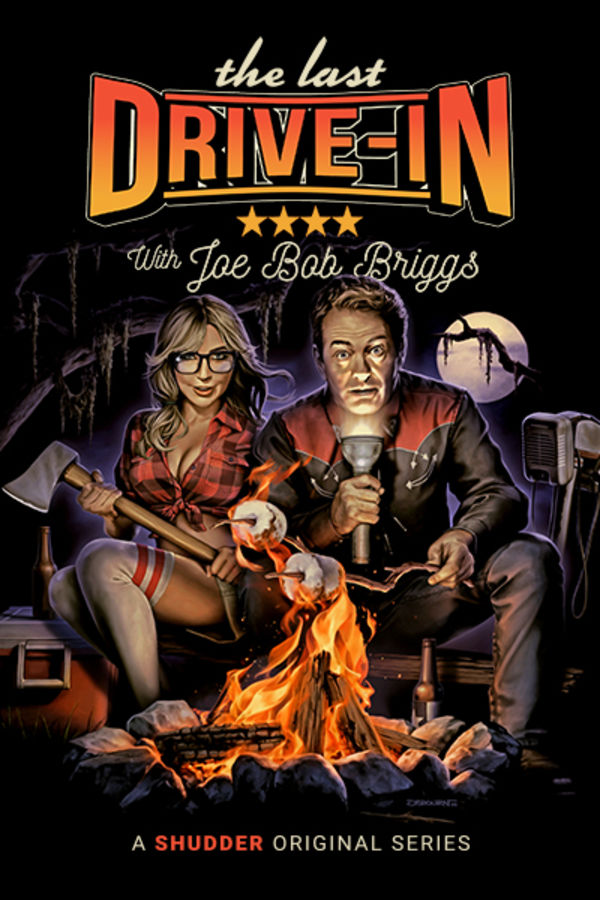 The Last Drive-in With Joe Bob Briggs
Proving once again that "the drive-in will never die," iconic horror host and exploitation movie aficionado Joe Bob Briggs is back with an all-new Shudder Original series, hosting weekly Friday night double features streaming live exclusively on Shudder. Every week, The Last Drive-In series offers an eclectic pairing of films, with selections ranging across five decades and running the gamut from horror classics to obscurities and foreign cult favorites. And from time to time, special surprise guests will drop in on Joe Bob and Darcy the Mail Girl.
Member Reviews
the wing serpent!! they don't make movies like that anymore
Wonderful show and honestly the reason I finally decided to sign up for Shudder
just came upon this, and Joe Bob's Drive-In is my new favorite escape. his commentary is hilarious, and I actually love when it veers down seemingly unrelated rabbit trails...the "painful decisions" monologue was priceless. he brings additional entertainment value to movies I would have liked regardless (Q: The Winged Serpent), and he makes movies that would normally be a battle to finish funny and engaging (Demon Wind). Thx Joe Bob!!!
awesome 👍 Joe Bob. I used to tune in when I was a kid. Always a lot of good entertainment. such a good film!