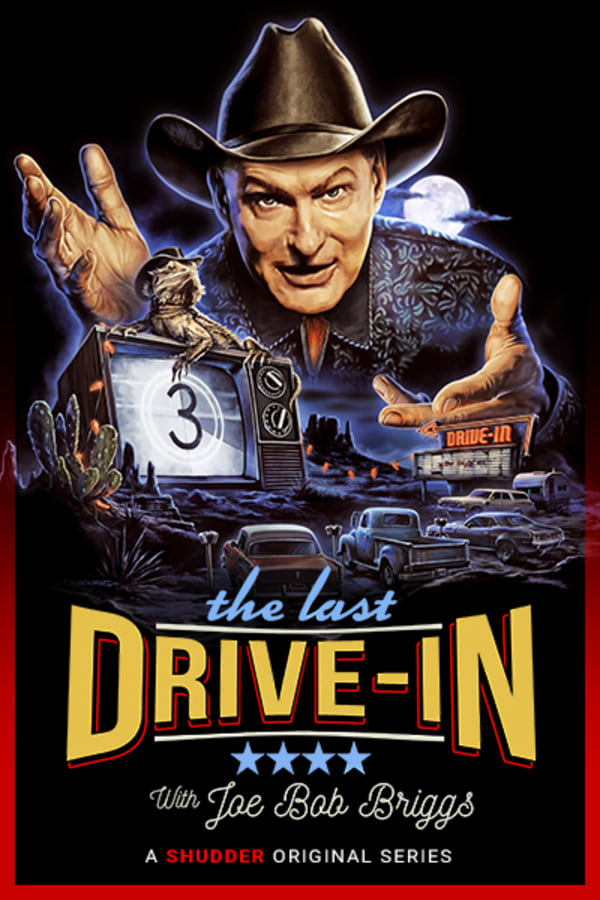 The Last Drive-in With Joe Bob Briggs
Proving once again that "the drive-in will never die," iconic horror host and exploitation movie aficionado Joe Bob Briggs is back with an all-new Shudder Original series, hosting weekly Friday night double features streaming live exclusively on Shudder. Every week, The Last Drive-In series offers an eclectic pairing of films, with selections ranging across five decades and running the gamut from horror classics to obscurities and foreign cult favorites. And from time to time, special surprise guests will drop in on Joe Bob and Darcy the Mail Girl.
Member Reviews
Celebrating what we DO have rather than what we don't here in the UK... Loving week 3's film
Joe Bob is always great. its just a shame that the UK doesn't get all the movies.
Again, I love the episode I can see here in the uk but miss the stuff I can't. Shudder, cant you just show the Joe Bob commentary sections of the blocked movies?
Best thing shudders created shame about the uk version
Great TV! It's my favourite show right now even with the U.K. limitations. I'd not seen Castle Freak before and enjoyed it! Loved the Barbara Crampton interview!