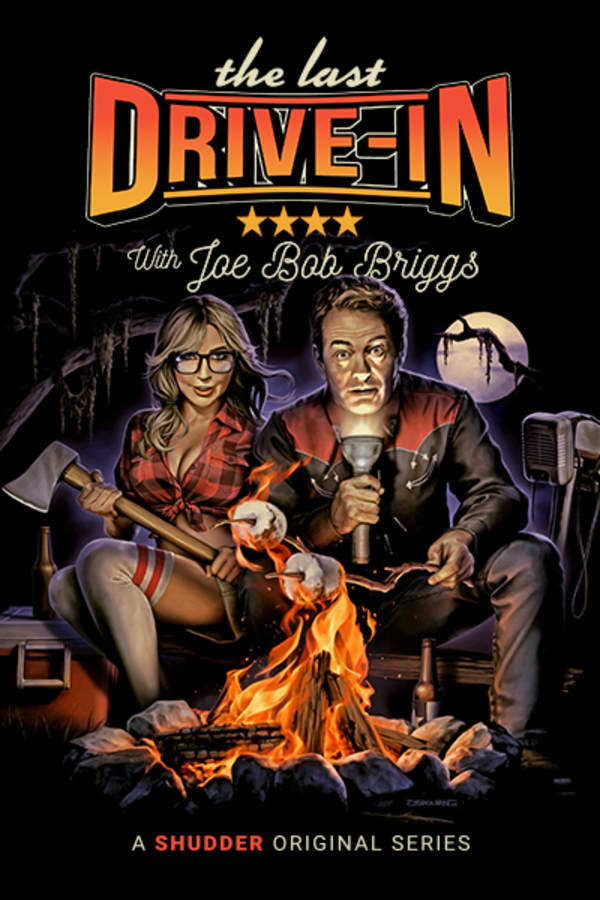 The Last Drive-in With Joe Bob Briggs
Proving once again that "the drive-in will never die," iconic horror host and exploitation movie aficionado Joe Bob Briggs is back with an all-new Shudder Original series, hosting weekly Friday night double features streaming live exclusively on Shudder. Every week, The Last Drive-In series offers an eclectic pairing of films, with selections ranging across five decades and running the gamut from horror classics to obscurities and foreign cult favorites. And from time to time, special surprise guests will drop in on Joe Bob and Darcy the Mail Girl.
Member Reviews
The best thing that has hit Shudder.
question why are you only presenting the joebob segments on cannibal holocaust ? I love Joe bob but that is horse crap. that's like someone giving you a freshly baked brownie only to find the edges have been cut off. It's like if natalie dormer was about to kiss you but first leans in and says "I used to be a dude." I mean yeah i probably still would , but it's going to take me a moment to collect myself.
Very happy to have Joe Bob on Shudder. Keep these episodes comin!
I thought season 1 was great fun and introduced me to a whole slew of movies I hadn't seen before. The only one I had viewed was the very last one of the season "Prom Night 2". Season 2 was a bit different in that there were some movies I couldn't even make it through, which was surprising considering that I'd been able to make it through even crappy movies in the 1st season just for Joe Bob. Luckily the movies started getting more bearable as the season went on. I was very excited to see "Hogzilla" though I wish it had more Joe Bob! Even so, I keep my fingers crossed for more seasons of Joe Bob!
Halloween 3 Season of the Witch