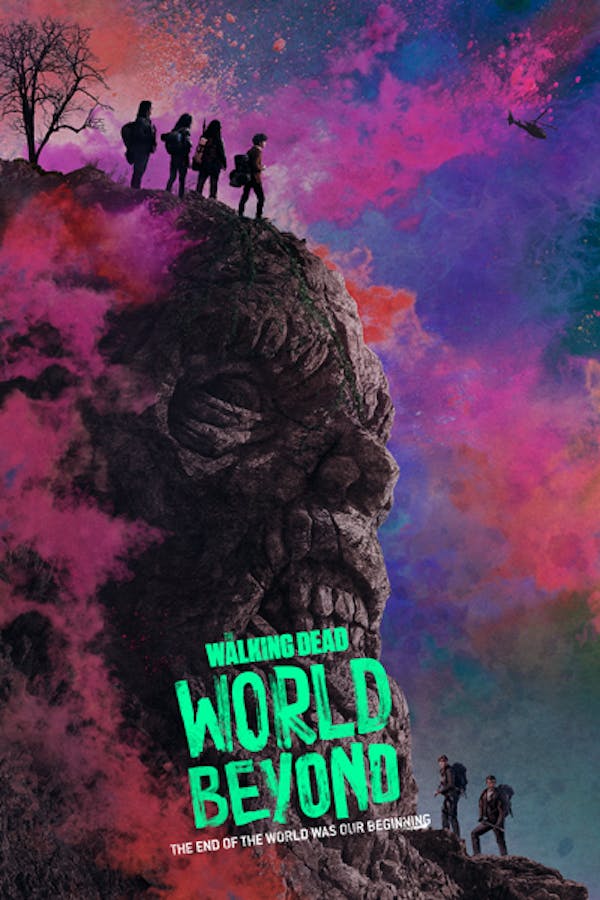 The Walking Dead: World Beyond
A group of teenagers living in a community sheltered from the dangers of the apocalypse receive a message that inspires them to leave the safety of the only home they have ever known and embark on a cross-country journey to save their father.
Member Reviews
I have only gotten through one episode, and it was plagued with cringey dialogue, bad acting, stupid decisions, and a totally unfitting soundtrack for the universe it takes place in. It's like they tried to make a Life is Strange show in the Walking Dead universe for the CW network. I can't wait to keep watching and see how much worse it gets, and I would only recommend it to others who also have this same fetish for self inflicted torture and second-hand embarrassment.
This is my favorite of the Walking Dead franchise. They had a lot of freedom to create an original storyline within the universe and they did a fantastic job. Like all of TWD shows there is some fluff and suspension of disbelief but they do an excellent job within the confines of walking the line between a mainstream telivision show and a solid zombie dystopian hellscape.
I really hated this at first. The acting was weak but the script did them no favors. But I always see things through and I'm glad I did. It gets a little wonky but it had a strong finish that made me appreciate each character and want to see what happens next.
Please bring over the walking dead. Fear the walking dead and z nation. These will also bring in alot of New views to shudder from netfleix. Please get all of the seasons of this one and the others please.
Not much to say but great exspence action