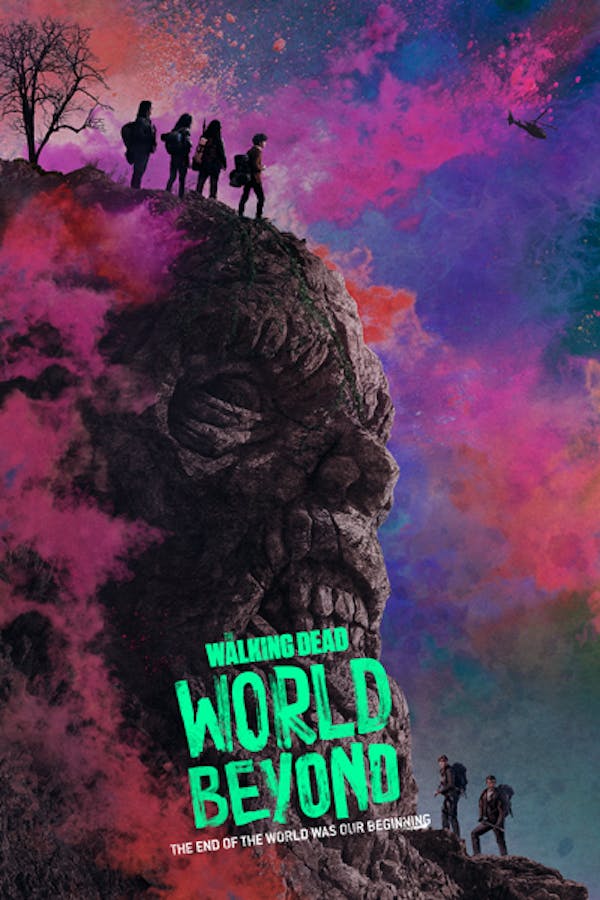 The Walking Dead: World Beyond
A group of teenagers living in a community sheltered from the dangers of the apocalypse receive a message that inspires them to leave the safety of the only home they have ever known and embark on a cross-country journey to save their father.
Member Reviews
I enjoyed watching it can't wait for season two. I hope they continue with the seasons and not end with just two. I find a lot of good series that only have two or one seasons and they actually be great shows.
Is there another season out thought it was pretty good but it should of been about the children from the original walking dead like Judith and the rest of the kid's like it was with Carl and when are they gonna bring Rick back on the original series. I want more of this one to done got me hooked wanna know what happens to Iris and Hope .
Outstanding! First the WD, then Fear the WD, now World Beyond! Couldn't get any more better! It was ten times better than I hoped for! Absolutely Epic!
Classic dystopian fiction and contributes a lot to the world setting in The Walking Dead. Maybe not quite as compelling as the original series but certainly a good addition.