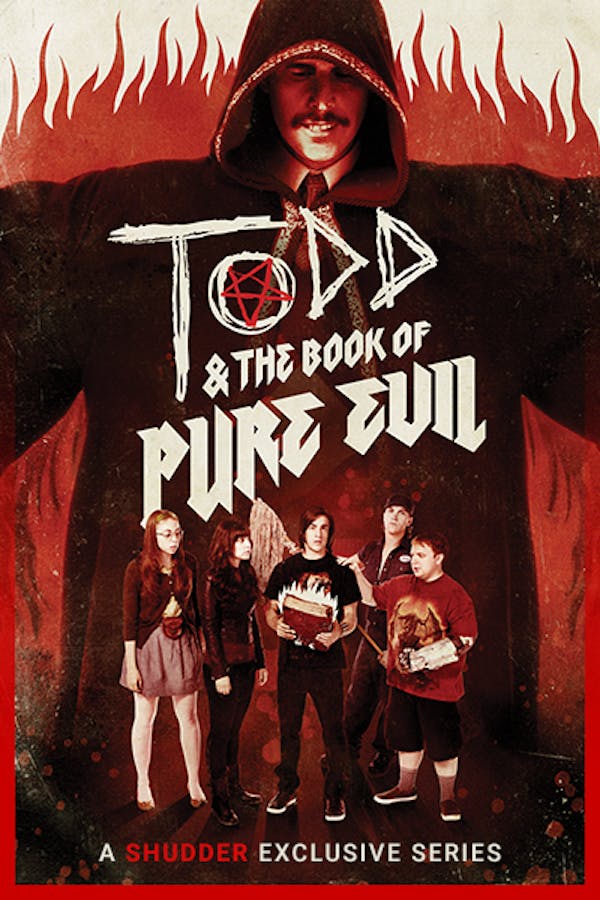 Todd and the Book of Pure Evil
Imagine, if you will, a book of awesome power. A book that will make your deepest, darkest desires come true... but at a horrifying cost. This is The Book of Pure Evil, and it's loose in Crowley High. Thankfully, one horny teenager stands between The Book of Pure Evil and the end of the world as we know it. His name is Todd. And he will save our asses - whether he likes it or not. A SHUDDER EXCLUSIVE SERIES.
Member Reviews
i have watched this show so many times. fav is the season 2 musical i sing along everytime. also just watched the cartoon sequel which was nice. show has an ash and the evil dead vibe mixed with 90s rauchy sex comedies.
this show is so awesome! So funny and so creative. I absolutely recommend this.
Didn't expect to like this so much, I slept on this one way too long. Laugh out loud funny, with great sight gags and endlessly quotable throwaway lines. The characters are all likeable, and it's great seeing Jason Mewes playing a role other than Jay (although a burnout janitor that sells weed to the students isn't too far off). Even the dreaded musical episode is a winner. Absolutely love this show, and have turned multiple people onto it over the last couple of weeks.