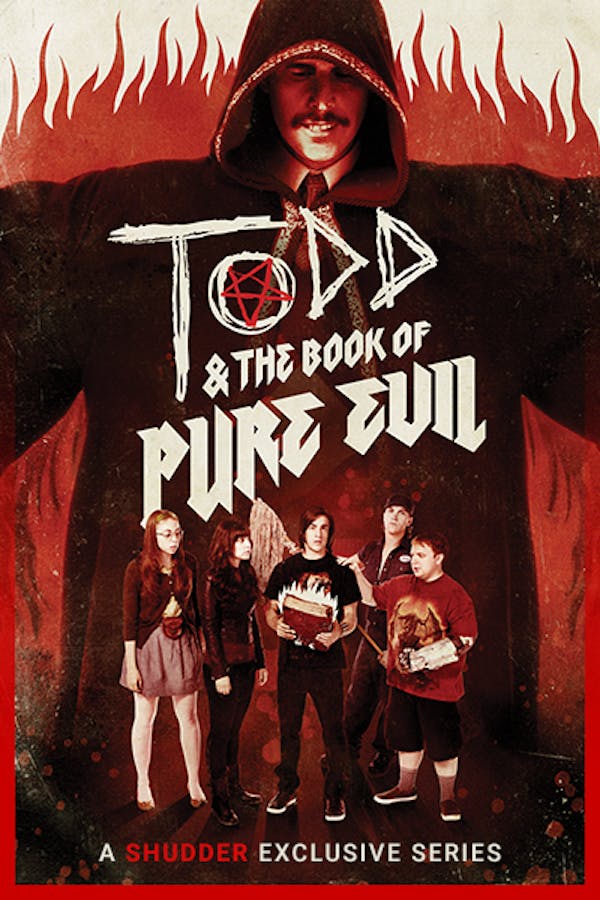 Todd and the Book of Pure Evil
Imagine, if you will, a book of awesome power. A book that will make your deepest, darkest desires come true... but at a horrifying cost. This is The Book of Pure Evil, and it's loose in Crowley High. Thankfully, one horny teenager stands between The Book of Pure Evil and the end of the world as we know it. His name is Todd. And he will save our asses - whether he likes it or not. A SHUDDER EXCLUSIVE SERIES.
Member Reviews
This is one of my all-time favorite shows. Wildly creative, incredibly funny, great performances. The only complaint is that I wish Shudder would get End of the End, the animated movie they made to wrap everything up after it got cancelled.
Enjoyed both seasons funny and gorey worth watching definitely needs season 3
Such a fun, gory series! I have rewatched this series once - twice a year since 2013.
Love this series, it's packs a punch for its cheap budget but SO cheerful, there is great thrill packed into every episode with characters that are so loveable and evolving, an entertaining ride that is wholesome and packed with goofy fun, a pleasure to visit and revisit, the special effects and props are great, I'm j