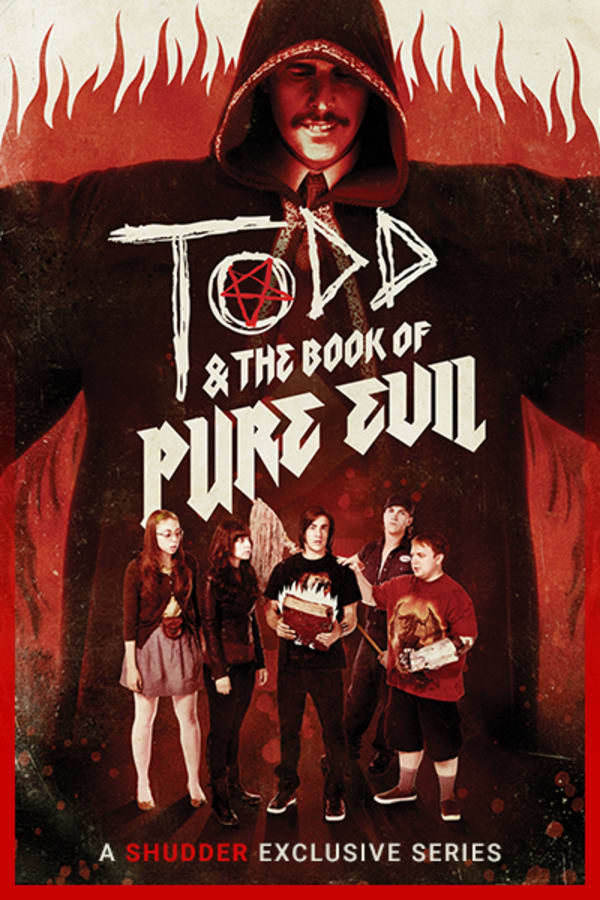 Todd and the Book of Pure Evil
Imagine, if you will, a book of awesome power. A book that will make your deepest, darkest desires come true... but at a horrifying cost. This is The Book of Pure Evil, and it's loose in Crowley High. Thankfully, one horny teenager stands between The Book of Pure Evil and the end of the world as we know it. His name is Todd. And he will save our asses - whether he likes it or not. A SHUDDER EXCLUSIVE SERIES.
Member Reviews
I watched every single episode just so I could honestly say that this show is a complete waste of time, not very good and only slightly funny every few hours. If not for the performance given throughout the series run by Jason Mewes and a few of the better practical effects I would give this a lower score. 4.7 stars out of 5 ...only 2 skulls.
love this show! I wish there were more seasons....
What a shame that they never released any other seasons 😒 as silly this may seems it is entertaining and it has been very cool to watch!
Bloody Hell this is Brilliant hahaha 🤘🏻😈 heavy mmmeettaaaaaaaaaaaaaaaaaaaaaalllllll 616 😆
Very fun and silly show that is a wild ride from start to finish.