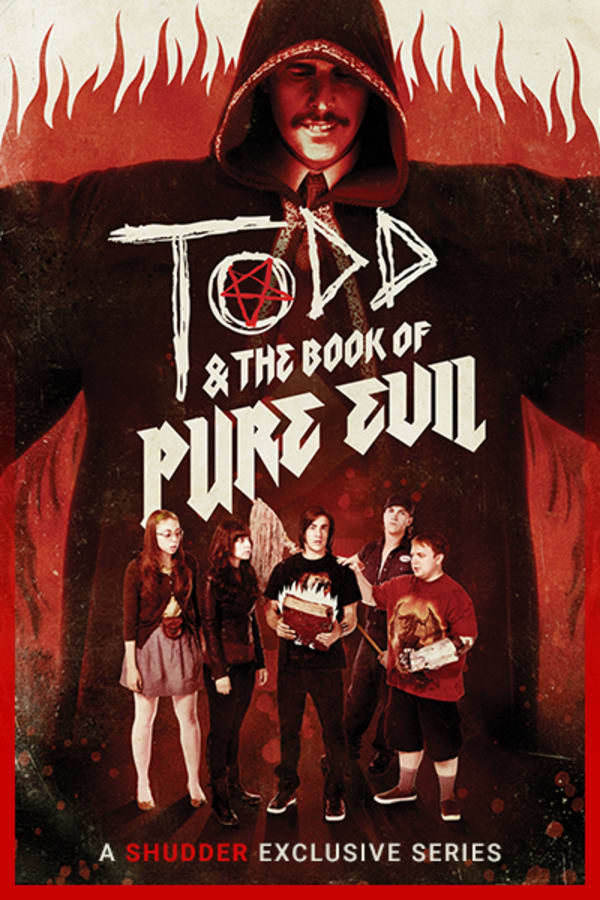 Todd and the Book of Pure Evil
Imagine, if you will, a book of awesome power. A book that will make your deepest, darkest desires come true... but at a horrifying cost. This is The Book of Pure Evil, and it's loose in Crowley High. Thankfully, one horny teenager stands between The Book of Pure Evil and the end of the world as we know it. His name is Todd. And he will save our asses - whether he likes it or not. A SHUDDER EXCLUSIVE SERIES.
Member Reviews
love rewatching this show, gives me flashbacks to highschool since it was filmed in my school while i was going there. so weird watching it again and seeing familiar faces and the roles they played. ill never get tired of it.
One of the best shows of all time. Watch these if you haven't already.... please... before the Sh!t hits the fan.
fuck yeah. ending was fucking awesome and gave us a little cliff hanger good shit
i am so sad there isnt more... pick it up some one! lol