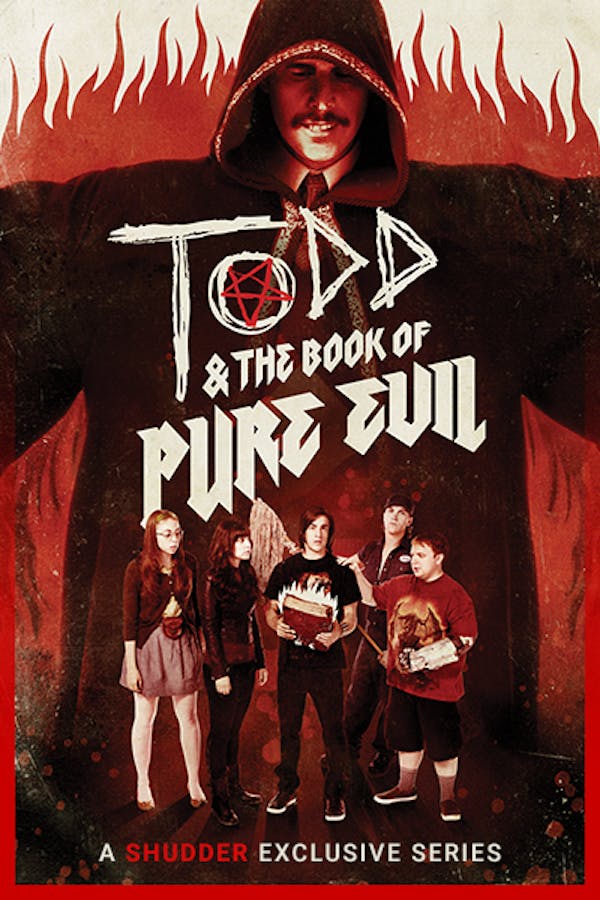 Todd and the Book of Pure Evil
Imagine, if you will, a book of awesome power. A book that will make your deepest, darkest desires come true... but at a horrifying cost. This is The Book of Pure Evil, and it's loose in Crowley High. Thankfully, one horny teenager stands between The Book of Pure Evil and the end of the world as we know it. His name is Todd. And he will save our asses - whether he likes it or not. A SHUDDER EXCLUSIVE SERIES.
Member Reviews
I envy the people who get to watch this series for the first time. Buffy the Vampire Slayer meets Evil Dead 2. It's hilarious and still makes me laugh after a dozen viewings. Oh, and the musical episode blows Buffy's musical episode out of the water. Good luck trying to get the song 'Being horny makes me horny' out of your head.
Very light and comical. Had a "Idle Hands" vibe. ended shit.
Would also love to see The End of The End animated movie that completes the show. Thanks Shudder!
i would have given it a five but shudder is missing the anima movie that ties the hole series together please shudder add the movie