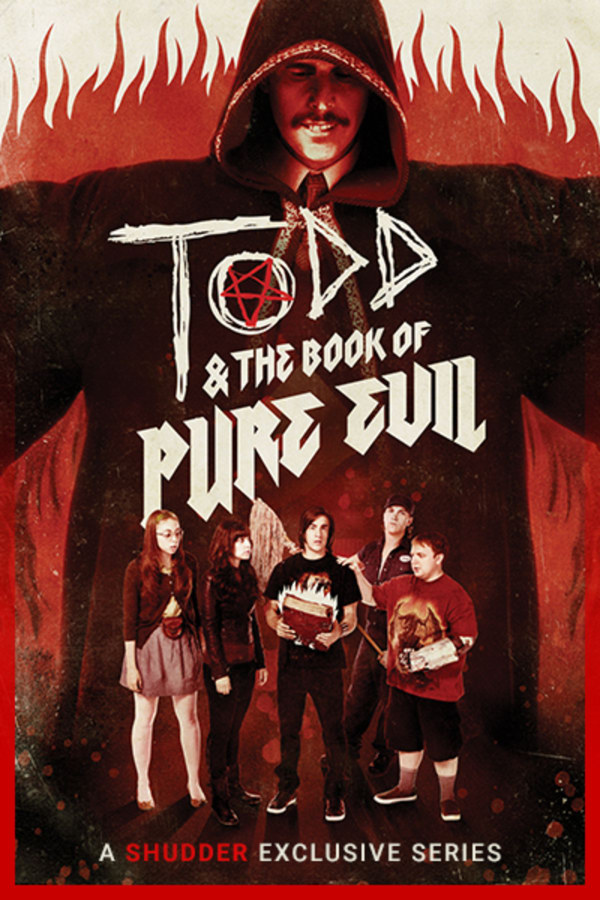 Todd and the Book of Pure Evil
Imagine, if you will, a book of awesome power. A book that will make your deepest, darkest desires come true... but at a horrifying cost. This is The Book of Pure Evil, and it's loose in Crowley High. Thankfully, one horny teenager stands between The Book of Pure Evil and the end of the world as we know it. His name is Todd. And he will save our asses - whether he likes it or not. A SHUDDER EXCLUSIVE SERIES.
Member Reviews
One of my favorite all time shows!!!
felt like they didn't know if this for kids or adults but i enjoyed its cheesyness
HA!! Those wacky Canadians. May we never build a wall between us.
Brilliant !! Hilarious !! Love Canadians !!
Listen up shitroosters! If you liked Deathgasm or Evil Dead, this one is for you! I started watching this show back in 2012 (still long after it's original air time) because Jason Mewes (Jay and Silent Bob Strikes Back's Jay) is part of the main cast and I have been hooked ever since. I was devastated when they took it off of Netflix (even though I own copies of the DVD's) so this is so GREAT. It has crude humour, quirky characters, and an interesting storyline that leaves you wanting more. (accidently left multiple reviews oops)