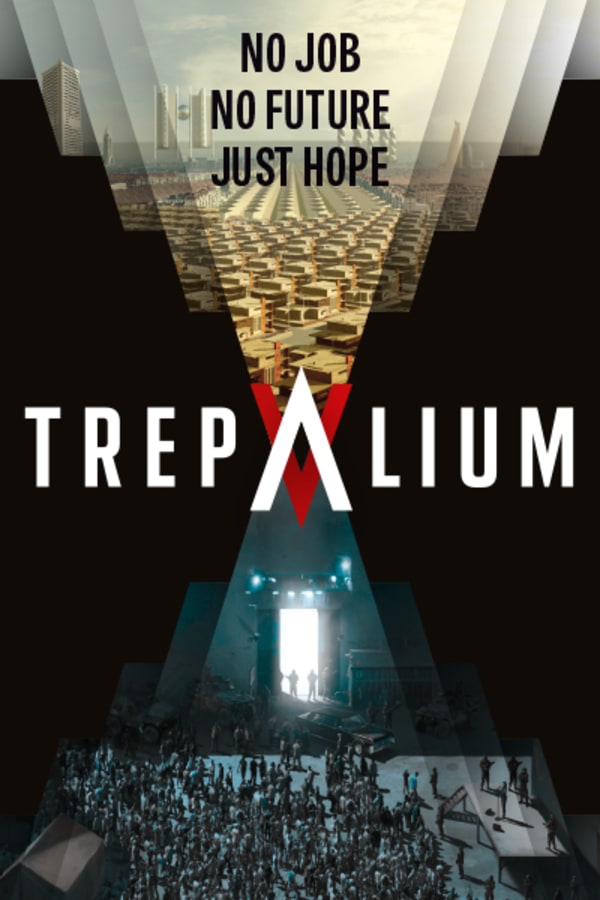 Trepalium
It's the end of the 21st century and society is in decline. The economic situation is a nightmare: only 20% of the population is actively employed while everybody else is jobless. The Actives live secluded within the city limits. On the fringes, in the Zone, live the Jobless. Two opposing territories in a dehumanized society. Separating them is a fortified wall. On one side, the Jobless—hungry, thirsty, in a state of total abandon. On the other, the Actives—forever terrorized by the idea of losing their jobs. Each camp expresses one facet of the same suffering: work, or the absence of it.
Member Reviews
Loved it. One thing I notic everyone who got killed or beat up was a woman.
Jheeze that ending pumped me up so much for a season 2!
I enjoyed it, was not scary horror or unusual, but a interesting watch. Thax
when i saw it was a 6.7 on imdb my hopes for it went from really high to "this is prob gonna be average but whatevs" i decided to watch it because the synopsis was so interesting, this is a great ahow that everyone sbould tm
I'm really into dystopian films and this series didn't disappoint. I was hooked from the start and it's something different that hasn't been done before. The twist at the end I was never expecting. I'm just disappointed that it only went on for one season.