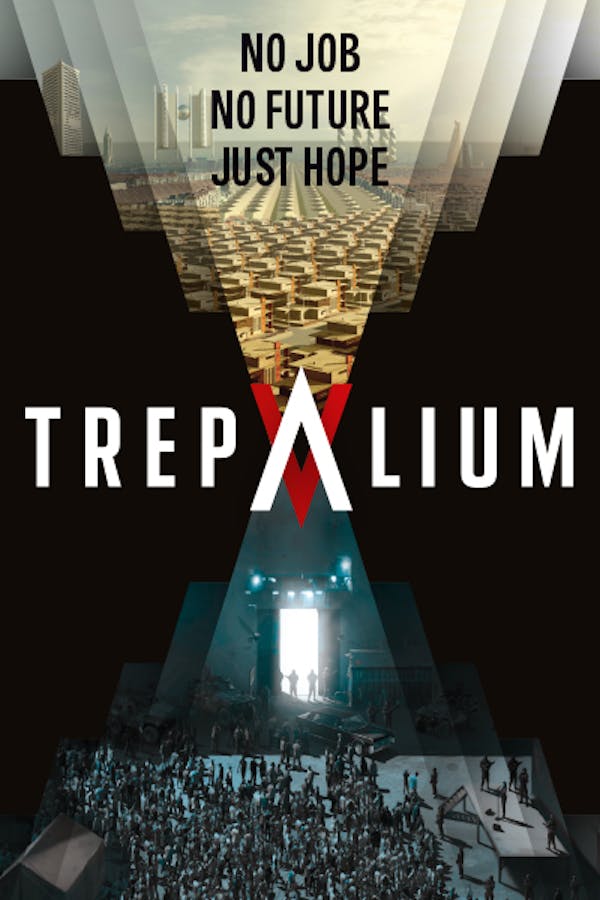 Trepalium
It's the end of the 21st century and society is in decline. The economic situation is a nightmare: only 20% of the population is actively employed while everybody else is jobless. The Actives live secluded within the city limits. On the fringes, in the Zone, live the Jobless. Two opposing territories in a dehumanized society. Separating them is a fortified wall. On one side, the Jobless—hungry, thirsty, in a state of total abandon. On the other, the Actives—forever terrorized by the idea of losing their jobs. Each camp expresses one facet of the same suffering: work, or the absence of it.
Member Reviews
Revolutions always end the same, new faces same methods
No dubbing in English available??? I'm a mulitasker. Any time I watch a show I'm usually doing something else at the same time. Having to read close captions through a show is inconvenient for me.
a general post apocalyptic tale with no character chemistry and dull story.
This has been so addictive! I totally lived and slept for each episode, and I am buzing for more! I totally love it, the story, the directing, the action was so realalistic in body language and expressions... I am looking up the main actor, to find him in other things!! SEASON TWO ? PiA England-uk
This series could not be more timely in portraying capitalism run amok. I can easily see America becoming like this in 5-10 years. TREPALIUM is a deep, dark look at what happens when work is valued over life itself and those who are cast out have had enough. Excellent show! Too bad there won't be a second season.