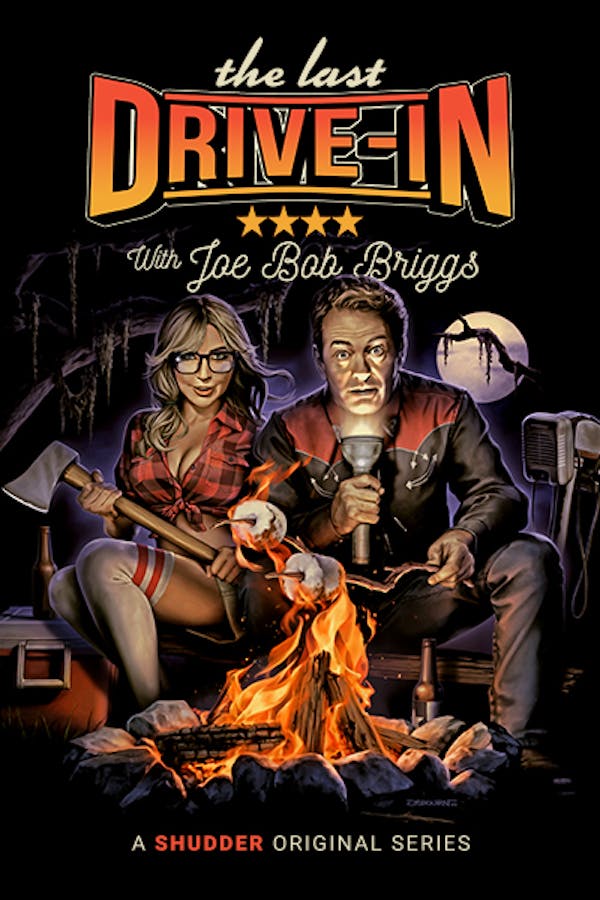 The Last Drive-in With Joe Bob Briggs
Proving once again that "the drive-in will never die," iconic horror host and exploitation movie aficionado Joe Bob Briggs is back with an all-new Shudder Original series, hosting weekly Friday night double features streaming live exclusively on Shudder. Every week, The Last Drive-In series offers an eclectic pairing of films, with selections ranging across five decades and running the gamut from horror classics to obscurities and foreign cult favorites. And from time to time, special surprise guests will drop in on Joe Bob and Darcy the Mail Girl.
Member Reviews
The best show streaming today. Shudder was a good service, but Joe Bob makes it great. Truly the best thing on TV.
3 more days till the Last Drive In Summer Sleepover ...cant wait ...been catching up on all the holiday joe bob events and season 1 waiting for this special fridays nights just aint the same without Joe Bob...Darci ...and crew see you Friday at 9 everyone
Joe Bob is both entertaining and informative. I feel that some people may not appreciate it because they don't understand or appreciate the fun atmosphere the Last Drive In brings. This show to me brings back memories of a simpler time. Comments like "they could of done better" and the like, that's a captain obvious moment there. Some of these movies are pretty bad, but fun nonetheless. I love everything about this show and all involved in it. Campy, gory, cheesy fun for all I think. 5 skulls is too low of a rating imo.
Joe Bob will always get 5 skulls, but he's worth 10 Lonestar Reds and a plate of the best brisket burnt ends you can find. 🤘🏼
I completely disagree with JBB's review of HOUSE OF THE DEVIL...I like the movie, but just fucking admit it, it is boring as watching a dogturd dry... until the babysitter's friend is shot. Then it lags some more, and the final outcome does not satisfy. As a whole, of course, I gibe this show 5 glowing-RED-fucking skulls. Sorry, Joe Bob, you are still the best and I still love you. I cannot wait for more!