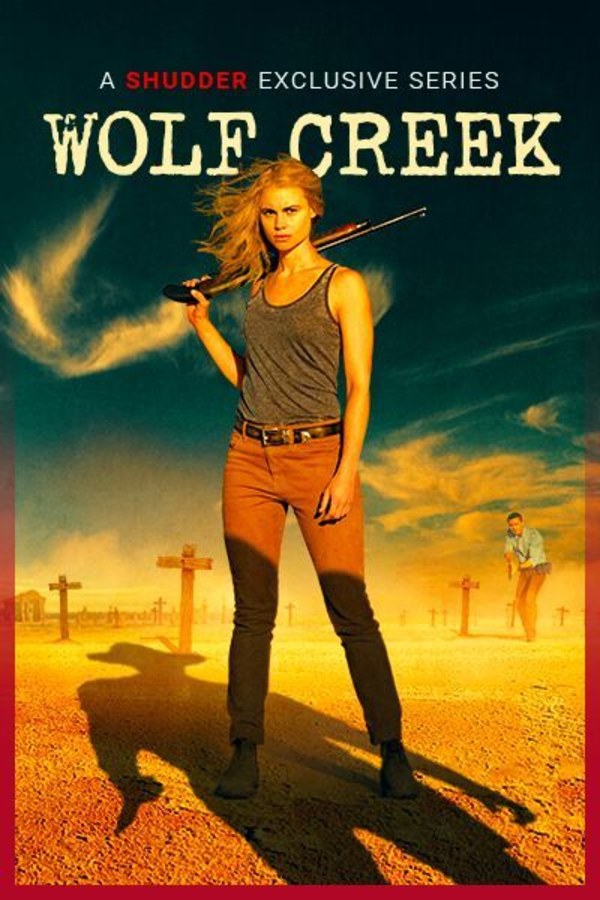 Wolf Creek
19-year-old American tourist Eve Thorogood (Lucy Fry) seeks to avenge her family's murders at the hands of notorious Outback psychopath, Mick Taylor (John Jarratt). Directors Greg McLean and Tony Tilse bring a thrilling scope to the acclaimed series adaptation of McLean's WOLF CREEK films. A SHUDDER EXCLUSIVE.
Member Reviews
I LOVED this series. One of the reasons I even joined Shudder to begin with! Cannot wait for the second season.
addictive. I watched the whole season in one day
Interesting idea for a series but it just doesn't work imo, there's serious problems with the pacing and there are characters and story lines that aren't really interesting. What made the original film so terrifying is gone, the character of Mick while played by the same actor has become almost cartoonish. Overall forgettable. Pass.
Solid, but not amazing. Worth putting on in the background at least.