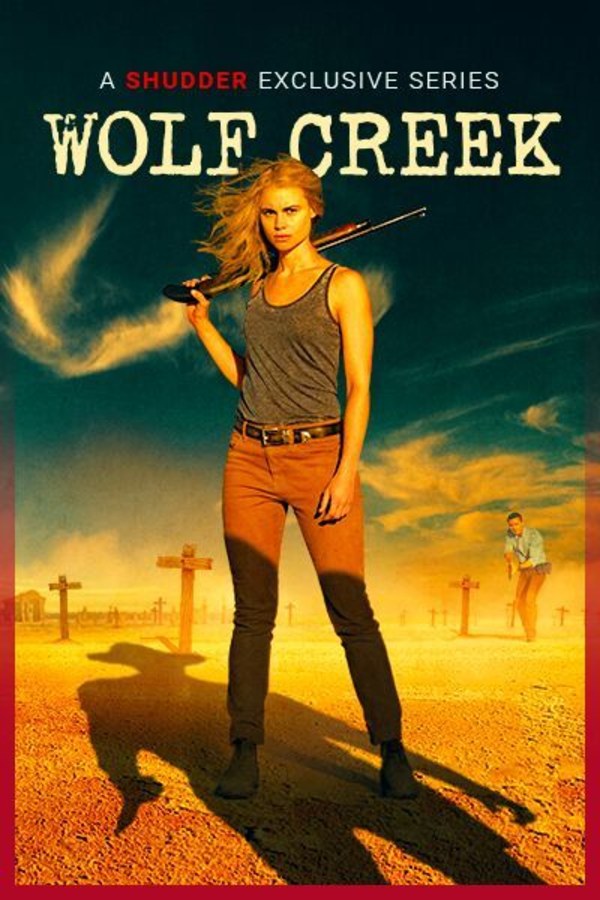 Wolf Creek
19-year-old American tourist Eve Thorogood (Lucy Fry) seeks to avenge her family's murders at the hands of notorious Outback psychopath, Mick Taylor (John Jarratt). Directors Greg McLean and Tony Tilse bring a thrilling scope to the acclaimed series adaptation of McLean's WOLF CREEK films. A SHUDDER EXCLUSIVE.
Member Reviews
BIG fan of the movies and was a bit concerned that a six-part series would not match the feel and thrill of the movies. I was wrong. GREAT series! Loved it!
very good ,great acting . great movie it was slow in the being but to start to pick up fast love it
More Mick is never a bad thing. The first film takes a long time to get going, the second film launches in a matter of minutes. This series however unfolds at a great pace. Always keeping you invested and constantly wondering what you'll see in the next episode. Mick as ever, is a fantastic character. You're always with him or against him at any point. He has a charm and humour to him that makes him charasmatic, but at the same time, you'd rather walk across a desert full of broken glass than accept a lift from him. Season 2 is also amazing. I doubt we'll ever see a Season 3, but i kinda hope we do someday.
More Mick is always a good thing. The first film was kinda slow and nothing happens in the first half hour/hour. The second film doesn't have that problem, it takes off in the first 3 minutes.
Great horror series. If you've seen the movies you have a pretty good idea what you're going to get. First season was good, I enjoyed the main character and the plot was fine. The second season is even better, it seriously ramps up the crazy. Definitely recommend.