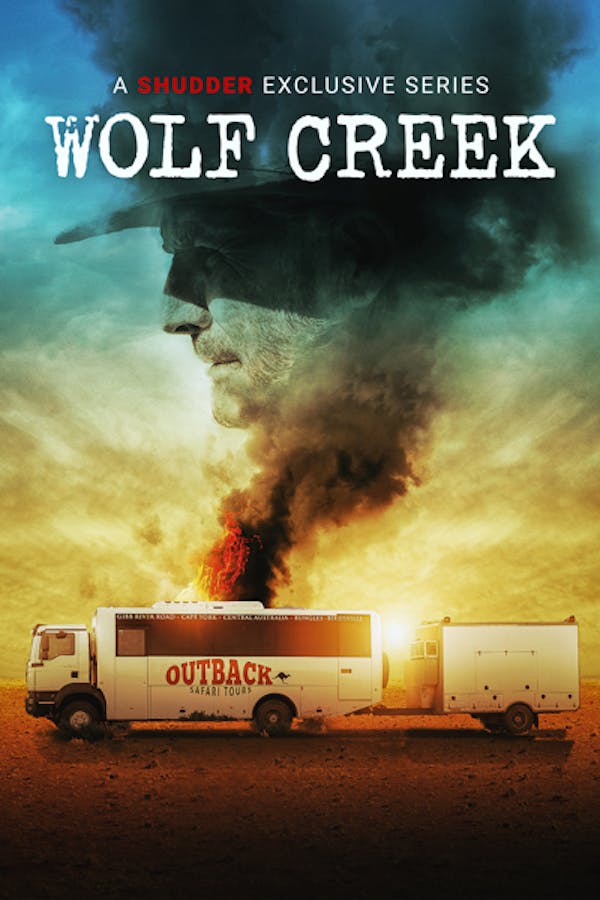 Wolf Creek
Notorious psychopath Mick Taylor traverses the outback taking on an American traveler out for revenge and a group of international tourists in the thrilling series adaptation of WOLF CREEK. A SHUDDER EXCLUSIVE.
Member Reviews
My fave on Shudder so Far Mick is a lunatic. Loved the movies too
I enjoyed the first season of the show but I loved Season 2! So disappointed that there hasn't been anymore nor have I heard anything else about the third movie. Great series!
It's a great way to keep the Mick myth going as an icon of outback horror- but dragging it out isn't character development. Definitely a wasted opportunity as every death could have had the same impact as an unexpected Game of Thrones goodbye- but instead of making generic characters fleshed out over time they just stretched the generic out. You could easily make a feature length Wolf Creek 3 out of this 6 hours and still love it because Mick is king and his prey are doomed no matter how much they jabber on.