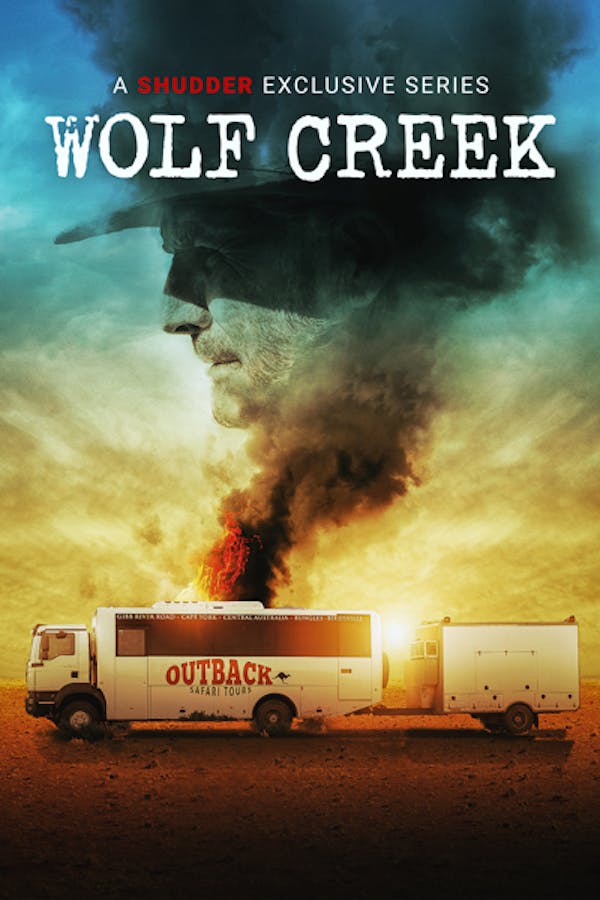 Wolf Creek
Notorious psychopath Mick Taylor traverses the outback taking on an American traveler out for revenge and a group of international tourists in the thrilling series adaptation of WOLF CREEK. A SHUDDER EXCLUSIVE.
Member Reviews
Loved it. I agree with the other reviewers, where is season 1 and 3? They could write so many seasons of this show and if they did it well we'd never get bored.
Get your chores or errands done and get your food and drinks ready Before you start watching because once you start watching you will not want to stop or pause. YES IT IS THAT GOOD! Also if you miss season one no big deal cuz you can buy it on Google Play. Season one is also well worth your money! Whatever you do don't cancel Shudder because you definitely won't want to miss season 3 as well as all the other great content available. Be patient..good things come to those who wait! Make sure you don't miss out!!🎃🎃🎃🎃
9 I like to watch the series again from the beginning but they took down season one what's up with that. And it should be time for season 3. I know they've got a season 3!
John Jarrat at his best. I loved this series as much of the first series. The storyline is different from the usual Wolf Creeks but the intensity is still their as Mick is hot on their heels picking them off one by one. Showing Mick old mine home was amazing, especially the underground passages where he kept his live victims. The ending was dramatic and left open for another series/film. Love all of the films and series.