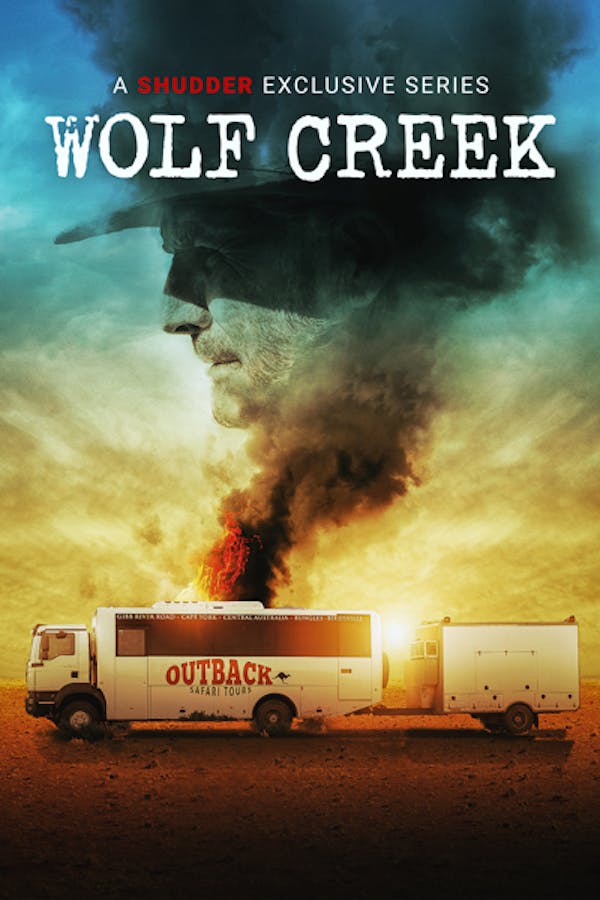 Wolf Creek
Notorious psychopath Mick Taylor traverses the outback taking on an American traveler out for revenge and a group of international tourists in the thrilling series adaptation of WOLF CREEK. A SHUDDER EXCLUSIVE.
Member Reviews
Absolutely Fantastic, First Series really good. Although Mick isn't in it much, it makes it better, as people fear the unknown. Second Series is excellent as it focuses on a small group of characters that you get to know. Won't spoil it for those who haven't seen it yet, really good twist, that was so unexpected. Awesome. I really enjoyed that. Now I can watch the full length movies that this was adapted for TV from.
Both seasons are still available only in the UK. So you have to use a VPN and use UK as your location then either watch on your phone or airplay to TV.
Loved season 1 so much, the girl is incredible and adored her relationship with the cop, mick as always killed it….. literally 😂 brilliant series season 2 also fabulous pleeeease make a season 3
Series one is so so...bit slow, forgettable characters.. Just go straight to series 2 which is much more like. Slow start but picks up in episode two. Great stuff
are these shows still available? if so how do i watch them.