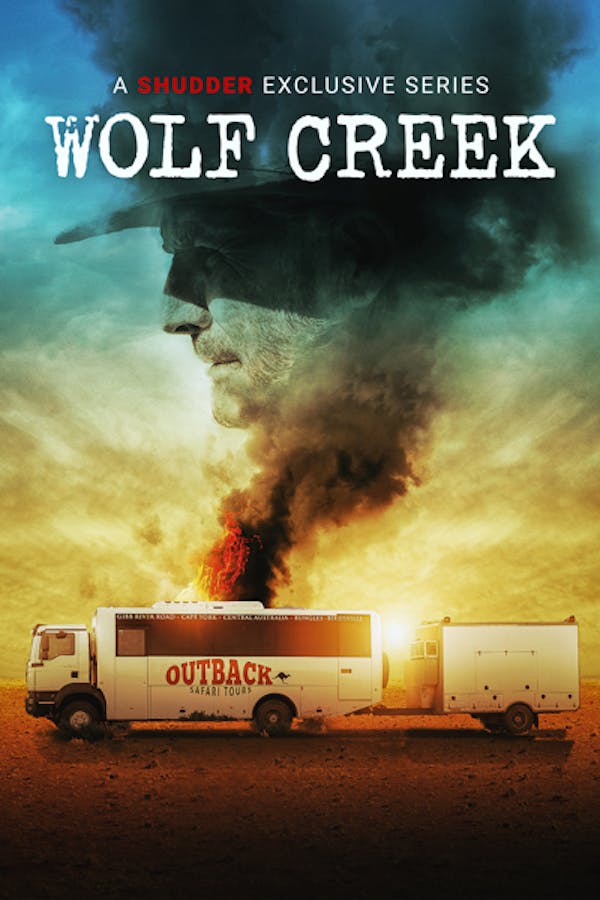 Wolf Creek
Notorious psychopath Mick Taylor traverses the outback taking on an American traveler out for revenge and a group of international tourists in the thrilling series adaptation of WOLF CREEK. A SHUDDER EXCLUSIVE.
Member Reviews
loved the movies and enjoyed the series
season 1 and 2 are ok...not as good as the films. The acting is pretty bad, apart from the guy who plays 'Mick'.
Funny observation: I'm from NJ...Bruce Springsteen is from NJ. I am personally not a Springsteen fan, but anyone that is knows NJ is his brand. In season one, the father sings a Springsteen song, and when the cop asked the girl where she is from, she says Nebraska and the cop says "Springsteen! Love him" 😂😂😂 what??? It made me laugh out loud. Season one was very good, season two was a complete snore fest. Personally, after the first kill in the first season the rest are too boring and way too far apart. I agree with the comments that say season three should be the end all, they should multiply the kills tenfold and have it and with Mick dying or getting caught
Lovely to series and really good acting
love it. saw the movie. hope seaon 2 is as good as 1